What we learned at Wilderness
This year, Wilderness Festival cemented its place as the destination for those who are seeking wellbeing wisdom, in all of its guises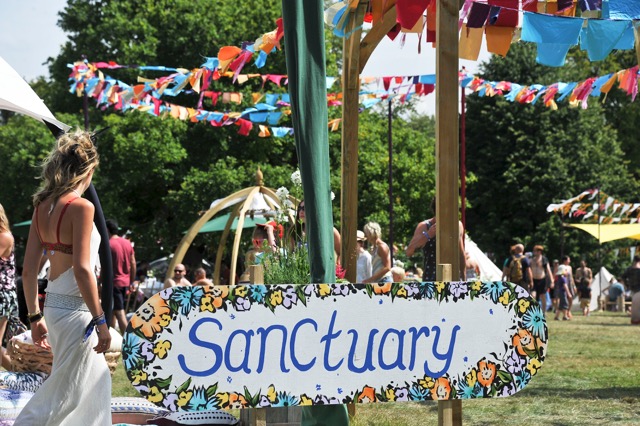 It's been 24 hours since I returned from Wilderness, and 4 days camping in the Family Field, with two young'uns, and a lot more baggage than we were comfortably able to carry (note to self: next year, take a wagon).
It's impossible to overstate the wealth of the schedule – from author talks to mindfulness sessions, midnight swims to sunrise yoga, and Björk (who headlined with true applomb) to willow headdress-making workshops, there is something to learn at every turn. I was there as a guest of festival wellness gurus, Wild Wellbeing, who along with impeccable treatments provided by Neal's Yard Remedies and healing teas brewed up by Pukka Teas, ran The Sanctuary – the area you most want to escape to to recuperate, rebalance and explore the wealth of salubrious options on offer – from chiropractic massage, to hot tubbing.
The schedule was filled with talks that spanned the health spectrum – and this year's highlights saw the Hemsley sisters spiralising in the Big Yurt, with The Antidote founder, Suzanne Duckett; How to Breathe Yourself Better, with Micheal Townsend Williams; Superhealing with the Barefoot Doctor; and the art of saying NO (graciously) with psychologist Jacqui Marson. A skip and a hop away, in the Now Live tent, our editor, Suzy Greaves, partnered with broadcaster and ethical pioneer, Janey Lee Grace, for a lesson in how to live an imperfect life (and love it)… After two nights' camping, I woke up to a hot shower (yes, Wilderness has hot showers!) and prepped myself for my Balance Plan workshop… 30 lovely women (and one man) sat around in a circle, keen to hear about the basic tenets of Ayurveda, discover their doshas, and learn how they might begin to make liveable changes that suit their lives and body types…
If only I had had more time I would've spent hour upon hour rolling from lesson to workshop, masterclass to talk, soaking up the wisdom of The Sanctuary elders… but alas, I had children to ferry around (who, nevertheless, soaked up a huge amount, immersed themselves in crafts, theatre, sports and games a-plenty. I defy anyone to be BORED, for even a moment here).
Needless to say, I am already plotting my return to the Wilderness next year…
The Sanctuary at Wilderness is organised by Colette Crespin and Claire Hamilton, founders of Wild Wellbeing www.wildwellbeing.co.uk