What the lockdown has taught us about the value of music
What has lockdown taught us? What do we want to carry through into the 'new normal'? Tessa Marchington, founder of Music In Offices, discusses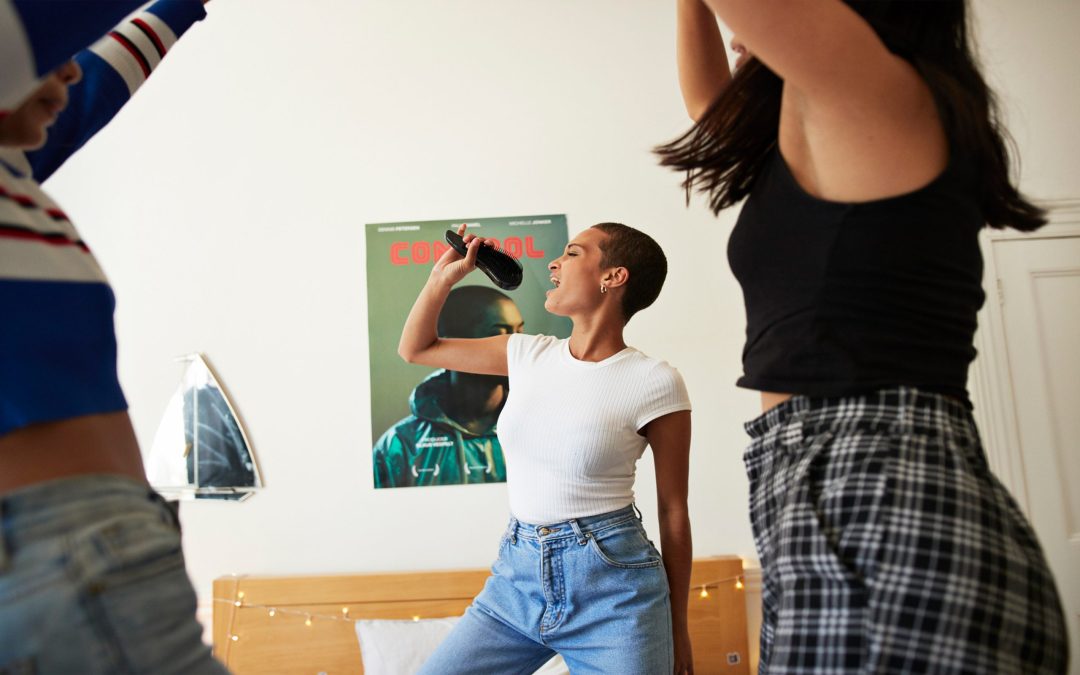 More than ever before, people have been connecting with creativity. Whether it is through a shared expression of creativity like joining an online choir, or whether it has been about starting a personal hobby like knitting, gardening or learning the piano, we are all more in touch with ourselves, our community and with our emotions. Music is a shared language which opens up numerous channels of communication and a sense of togetherness that most of us have really missed, and so online choir rehearsals and instrumental lessons have been a life-line for so many in our community at Music In Offices.
Health benefits of singing:
When you sing together you build positive relationships with those around you. Singing leads to profound physiological changes in your body. For example, enhanced release of the hormones oxytocin and cortisol and the chemicals serotonin and dopamine which can improve your mood and feelings of well-being. Scientists also say that regular singing boosts the immune system. Great news – more singing! Dopamine enhances our motivation to engage and is the physical reason that we have attachments to certain songs we listen to, or pieces we played on instruments when we were younger. Often as an adult, the first piece my pupils want to learn is the last piece they played as a teenager. It can connect us with happy times, or trigger memories which unlock thoughts, especially with people who suffer from dementia. In the moment of listening to a song, the carer or partner of a dementia sufferer can be brought together and enjoy a shared experience otherwise lost in day to day life.
Here is a playlist I'd recommend which will uplift you, relax you and give you (I hope) a sense of peace and hope curated by the vocal ensemble Voces8:
Some refer to this current time as 'The Great Pause', whilst for many of our frontline workers it has been unprecedentedly stressful and busy. Those who have been able to slow down want to find a way to continue this slower pace of life, and singing is one way to do this. Singing requires good control of your breathing rate, which lowers your heart rate and helps reduce anxiety and negative feelings. You are also completely in the moment, concentrating on the lyrics, on listening and following your line, so it is an activity which can be mental abstraction from your circumstances and a creative outlet for stress. In 2019, we contributed evidence to Claudia Rohlen's thesis entitled 'Choral Singing Among Employees', which was an investigation into the development of positive organisational scholarship. One result was that choral singing showed significantly higher effects of "entitativity" than team sports or solo-singing, indicating a greater social cohesion amongst choristers than among team-players.
Performances:
Great musical experiences have the ability to change people's lives. Attending live concerts isn't possible currently and isn't going to be possible for a while longer, and the plethora of online experiences don't carry the same energy. There are no vibrations rushing through your body from the orchestra, the theatre of a concert hall experience is hard to recreate and the physical barrier between the performer and listener creates a distance, however the benefits of online access to music has been huge. Our first online zoom concert enabled family and friends from all around the world to join with such ease and immediacy. We also had people in Japan who had set their alarm clock to attend our Music in Offices concert, and they had heard about it from friends in Copenhagen, so the word spread quicker than ever before. Preparing for a concert of any standard or context requires discipline, hard work, focus and the ability to overcome anxiety of performance. For one of our performers, a pupil at Music in Offices, it was the first time in 20 years she had performed and with her family in attendance on zoom it was the highlight of their week! Our pupils find that after a performance, whether it's with their choir or individually their confidence is really raised and they are buzzing from the adrenalin of the performance. The sense of achievement you get from a performance after regular hard work is huge and quite rare as an adult to feel.
If you feel like taking part in some music-making, why not join in our fun, virtual singing performance with our rendition of Queen's "I Want to Break Free'. A feeling we can all relate to…! We welcome all uploads, singing, dress up, videos and recreations of the infamous Queen video! There will be a workshop held by our conductor Alex Jaye on June 4th 2020 and all resources are available here. We will be supporting the Lord Mayor's Appeal. Lord Mayor Alderman William Russell says: "This is a great initiative and we hope to hear people across London singing from the rooftops! Old and young – everyone welcome and we'll be supporting our charities throughout."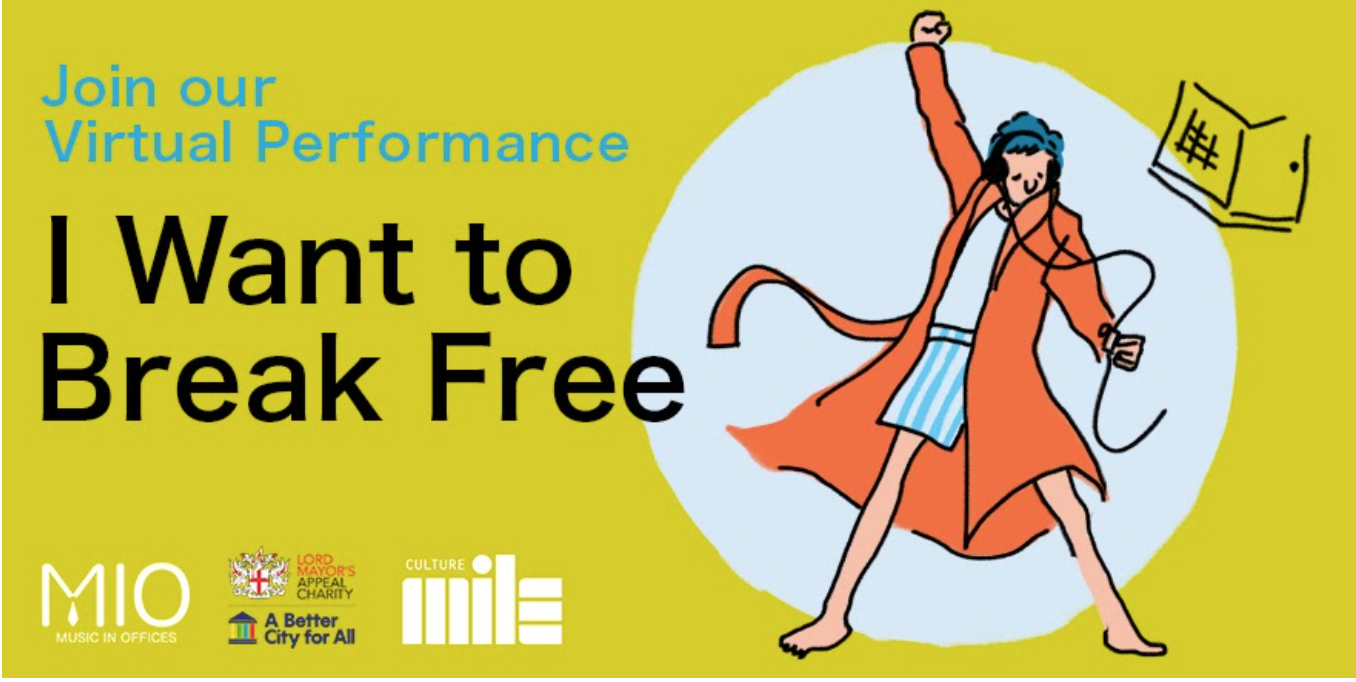 Tessa Marchington (pictured below) is a businesswoman, entrepreneur and pianist. After finishing her studies at the Royal Academy of Music, Tessa set up Music in Offices (MIO) in 2007, with a vision to transform business culture through music.

Tessa is also co-founder of Investec International Music Festival, which brings world-class music to the Surrey Hills. Elsewhere, Tessa has been the Coordinator of the Arts, Health and Wellbeing Symposium of the Setúbal Music Festival since 2018 and is now the Artistic Director of the Festival which is a UK-Portugal collaboration. Tessa also curates The City Culture Corner at City AM, sharing news on cultural events in London, and produces Talk Culture Mile, a panel discussion series on culture, creativity and business.

Tessa received the Royal Philharmonic Society Awards for MIO, and was awarded the prestigious Associate of the Royal Academy of Music for her contributions to music-making. Tessa has also been a finalist in the Lloyds National Business Awards and in the Royal Philharmonic Society Awards for Learning and Development.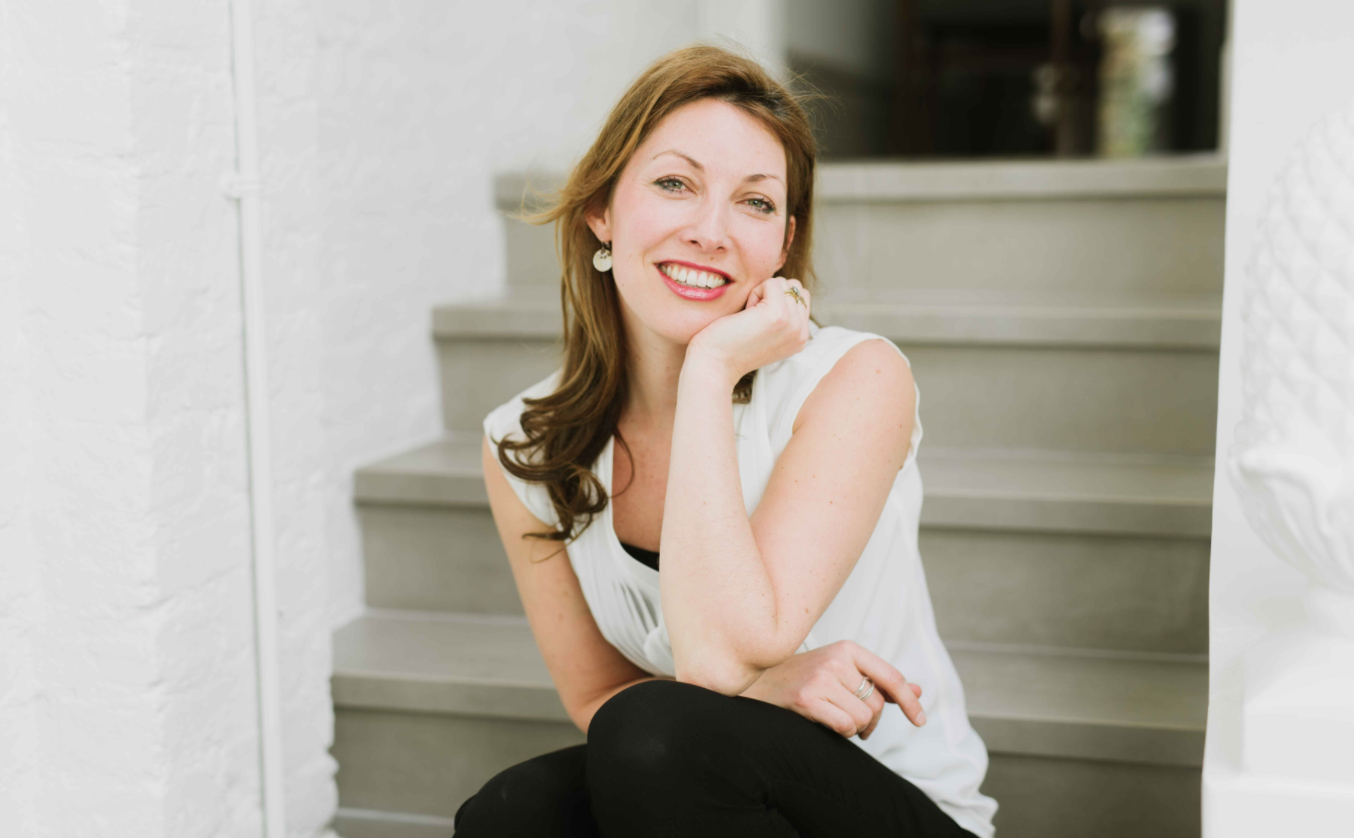 For more information about Music in Offices and events you can take part in please visit musicinoffices.com/events
Main image: Getty Images/iStock