'Wearing pattern and colour was such a release'
Business-owner Claire Vero talks to our resident image expert Mandy Lehto, about shedding a corporate uniform and being more true to herself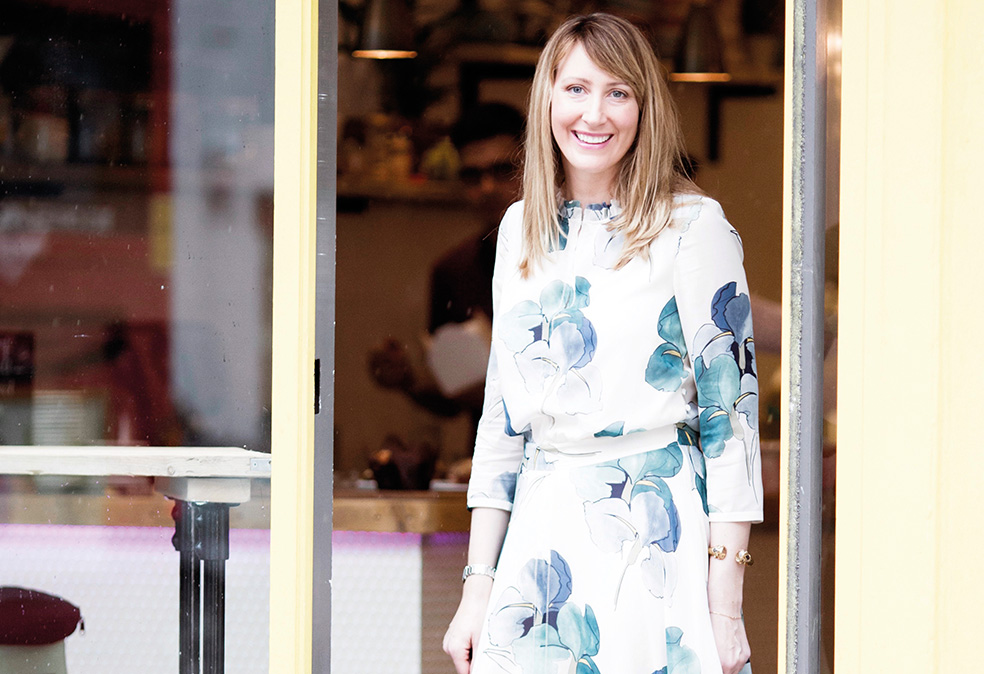 For Claire Vero, 32, creator of Aurelia Probiotic Skincare, style is about sharing and creating a connection. 'We've created an inspiration zone in the office, where we pin up things we'd love to wear,' she says. 'We really bond over clothes'.
Before starting her skincare company, Claire had a demanding corporate job in a government-facing role. 'I stuck to suits and plain colours, and felt like I was in a monochrome army. I was changing into someone I wasn't. I have so much more freedom to dress how I want now.'
When she resigned, she shed her entire corporate wardrobe. 'I let go of the person I thought I was for over a decade. Then I went a bit mad with shopping.'
She calls this experimentation her 'exploratory curve,' where she played with all the styles she never had the opportunity to wear. 'I was in the mindset of being carefree and letting go. Phase one of finding my style was just playing with anything I'd love to wear. But I soon realised that while I loved the boho festival look, it wasn't really me.'
Dressing got easier with a theme running through her wardrobe. She got clear on what she wanted to project in her new work look – laid-back and feminine, but still professional – and started curating pieces from there. 'Streamlining my eclectic mix of new purchases was phase two. Wearing pattern and colour was such a release from the blandness of corporate dressing,' she says.
How to break free from your work wardrobe
Streamline your wardrobe by season
Play with spring colours and floral patterns
A personal shopper can help you source new items when you're time-poor
Colourful or printed jackets transform a pair of jeans
Create an inspiration board to keep your look fresh
Shake up your wardrobe with patterns
Experiment with new shapes – try a long dress, a jumpsuit, or culottes
Photograph: Ki Price
For more about Mandy Lehto, go to mandylehto.com or read her blogs on LifeLabs