Virtual reality: recreating the near-death experience
People who have had a near-death experience say it changed their lives for the better. Can virtual reality allow us all to share that insight? Jini Reddy investigates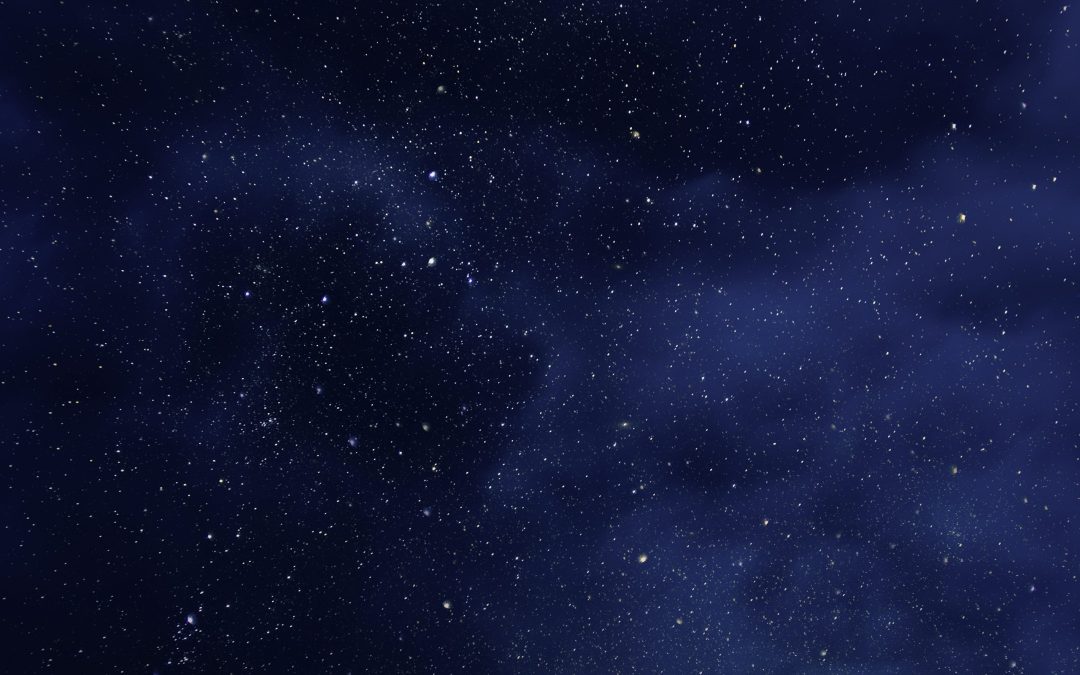 8 minute read
Some time back, I interviewed Anita Moorjani, the author of Dying To Be Me. A few years earlier, she'd had a profound near-death experience, or NDE. She was close to end-stage Hodgkin's lymphoma, her organs shut down and she fell into a coma. Yet Moorjani says she felt light and free: 'It's the best I can ever recall feeling. I felt unconditionally loved. It was like I was pure consciousness and was everywhere at once.' As she spoke, Moorjani exuded a glowing energy, which lifted me and stayed with me for weeks. When I asked her what she'd learned about this life, she said: 'It is something we are supposed to treat as a gift; to enjoy and revel in. The difficulty is putting that into words.'
Although not all people who've had NDEs tell identical stories, there seems to be a common thread: 'coming back' with renewed purpose and a zest for life. In 2009, Maya Campbell had a NDE when her heart stopped. She was in a coma for two months and, post-recovery, Campbell radically changed her life.
'I came away with a very different view of myself and my life. I'd been depressed before. What changed was a real desire to live and connect with people. I'd been a research scientist and I wasn't antisocial, but I didn't have the same feeling of wanting to connect with people and help them as I do now,' she says. 'I've retrained as a psychologist and mindfulness teacher, with a compassionate approach. Emotions come and go and, although I am still suffering from heart failure,,there is genuinely within me a joy and happiness to be alive.'
She's never felt more at peace, she says. 'I definitely feel we're all connected in some way. The experience changed my perception of life and expanded it.'
The shift in consciousness that people describe sounds enviable, but is there a way to simulate a NDE that triggers such a heightened, expanded sense of awareness and wellbeing, without having to experience the trauma that goes with it? People say it's possible to reach that state through meditation, movement and even hallucinogenics, but I try something more cuttingedge: a day-long workshop at London's Psychedelic Society, in which virtual reality (VR) replicates a NDE.
Shared celestial event
Created by Tamara Russell, a clinical psychologist and mindfulness teacher, and 'cyberdelic' artist Jose Montemayor, the workshop is based on widespread research. They've spoken directly to, and studied reports from, many patients who've had such experiences. 'NDEs represent what we call nonordinary consciousness,' says Russell. 'Reports from patients in hospitals and hospices worldwide are consistent, which makes this work so exciting.'
The pair have tried to faithfully represent a distillation of patients' experiences in their VR NDE and are thrilled by the responses so far. 'Seeing first-hand how people are having profound reactions and experiencing transformative effects has given me more passion and purpose to keep going further,' says Montemayor.
'We are not saying this experience is a "truth", rather that there is a possibility to have a broader belief and that might be helpful,' says Russell.
She is also excited about the wider possibilities of VR: 'If we design mindfully, with human flourishing in mind, what could be possible?'
Last year, the National Institute for Health Research (NIHR) awarded the NHS £4million to develop VR treatments for anxiety, phobias, depression and schizophrenia. As Daniel Freeman, professor of clinical psychology at Oxford University and a NIHR research professor explains: 'In VR, people can experience carefully graded recreations of their difficult situations, which brings on their symptoms, but then they can be coached in helpful ways to respond.'
For example, for individuals with a fear of heights, there is a treatment called 'Now I can do heights' in the works and, in tackling depression, a VR treatment is being developed to help patients get less caught up in negative thinking and spend less time ruminating. It includes virtual coaching and aspects derived from computer games 'to make the treatment more engaging than traditional therapies'.
Russell says: 'The experience we offer can also be used to soothe and calm. It has so many applications. This work is part of an exploration to see just what is possible and helpful using this technology. We are working from a position that it is possible to voluntarily evolve consciousness.'
Ready to open my mind
Can VR really help me alter my consciousness? What does that look and feel like? I'm told it's an 'immersive 3D audiovisual experience' and I'm excited. After a qigong session to get our energy flowing, we're taken into the VR room in groups of four. We put on headsets, I'm given a backpack with added sensory effects and each of us is soon in our own world.
And what a world! After the near-death scenario – which feels like a pain-free accident; not at all scary – things get interesting. There is an exhilarating buoyancy, the feeling that I'm ascending into the cosmos, of seeing the earth, a ball of life beneath me, gorgeous swirling images that Montemayor calls 'visionary art' – art that inspires us to look inward – beautiful natural landscapes, the soothing voice of a 'guide', uplifting music and a choice to enter new realms. It's so wonderful, love-filled and compelling I don't want it to end.
You can't unsee awareness
Reactions vary. For some, it's a pleasing aesthetic experience and nothing more. For others, it's a spark for further exploration. I'm intrigued by Campbell's reaction, as she is the only person present to have had a real-life NDE. 'That was my experience,' are the first words she utters. Later, she tells me: 'Receding from earth and looking back; floating off into space… that's what happened to me.'
Neurosurgeon Eben Alexander was sceptical until he had his own NDE and entered 'a realm of unconditional love'. In his book, Living In A Mindful Universe, he tackles the conventional medical belief that consciousness arises from the brain, something he no longer believes to be true. He and co-author Karen Newell have created Sacred Acoustics – meditative recordings to quieten the thinking mind in order to access an expanded state of awareness. 'For Alexander, that state is similar to what he encountered in his NDE,' says Newell.
So, how do I feel a few weeks later? Well, I am keenly aware of the preciousness of life as never before. Even though I am going through a stressful time in my life and I'm not shot of my fears, in the background is the sensation that all is well. Increasingly, I feel as if my life is part of some mysterious and beautiful design and that is an insight I cherish.
Anita Moorjani describes her near-death experience
'It was like I'd awoken from a dream. Time doesn't run in a linear fashion in this state – it was like everything was happening at once. I was still aware of being me, Anita, that person who'd just left this life and I was aware of the essence of my father, who had passed on 10 years before, and my best friend, who had passed on two years prior to that.
I was also aware of the presence of a lot of other beings or entities but I didn't recognise them as coming from this life. It wasn't visual though, more experiential. I felt the communication. When I was in the other realm, I was given a choice: whether I wanted to come back or not and, at first, I didn't want to because that realm was so amazing. Everything was more vivid, sharper, more vibrant than it is here. It wasn't like I was in a different place or land, but everything – different times, past and future; simultaneous lives which I could dip in and out of; different places – was available to me. And it seemed perfectly normal. It was a tapestry of future and past, where you see all the threads woven through.
Awakening journeys
Image: Getty