Vegetarian chicken and sweetcorn fritters with Sriracha mayo
In celebration of National Vegetarian Week, here's a tasty recipe from Linda McCartney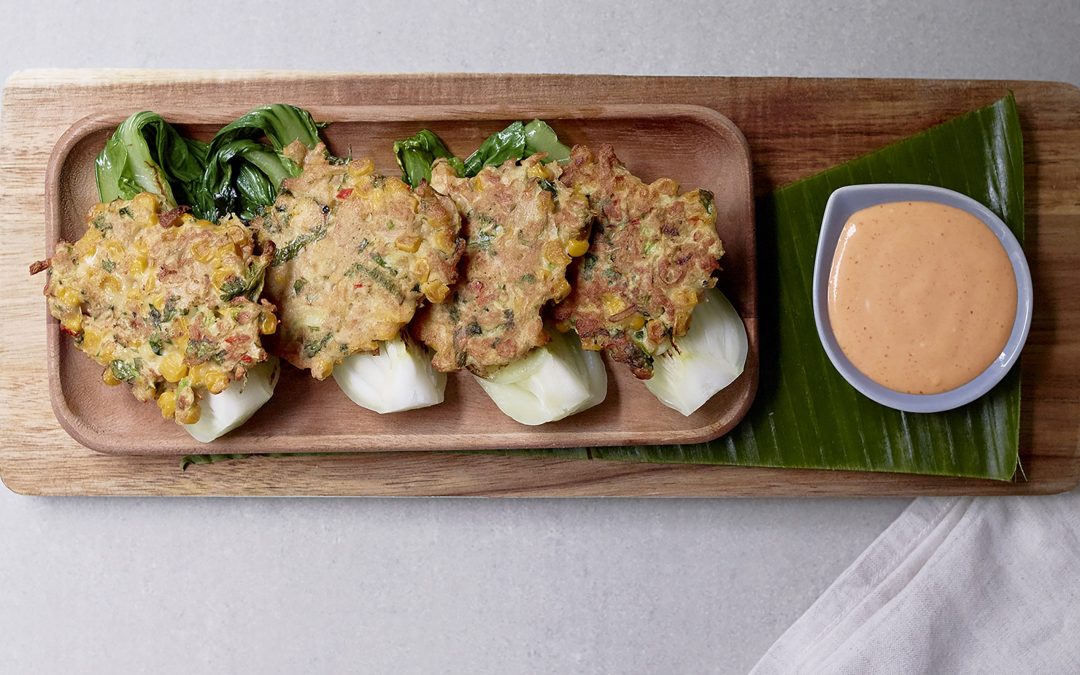 The perfect starter at any dinner party – this recipe for vegetarian chicken and sweetcorn fritters with sriracha mayo is so quick and simple to make but still pack a real flavour punch.
Prepare in advance and warm through just before serving for a hassle-free evening.
Preperation: 10 mins
Cook: 20 mins
Serves: 4
Sweetcorn cakes
500g of drained sweetcorn
180g Linda McCartney's vegetarian pulled chicken
1 stick of lemongrass (finely chopped)
½ red chilli finely chopped
1 thumb size piece of ginger (peeled and finely chopped)
A good handful of chopped coriander
3 spring onions (finely chopped)
80g self raising flour (sieved)
4 eggs (lightly beaten)
salt
pepper
juice of half a lime
1 teaspoon sesame oil
Sriracha mayo (mix together)
70g mayo
A good squirt of Sriracha
juice of half lime
Method
In a bowl, place all the sweetcorn cake ingredients apart from the eggs and flour, and mix together. Add the eggs and mix in, then add the sieved flour, if the mix is too wet then add a little more flour.
Put a lightly oiled non stick pan over a medium heat, when hot, drop tablespoon fulls of the mix into the pan, pat them down a little to make them even and cook for about three minutes on each side.
Serve with the Sriracha mayo.
This week, there's a Linda McCartney Veggie Table Cookery Workshop hosted by Jay McGuiness in London. For more information, click here.