Unlock your inner confidence
'Real Confidence: Stop Feeling Small and Start Being Brave' is the first in a series of new books from Psychologies. Here Sharon Walker is coached by Annie Ashdown, one of our Real Confidence experts, on how to become more confident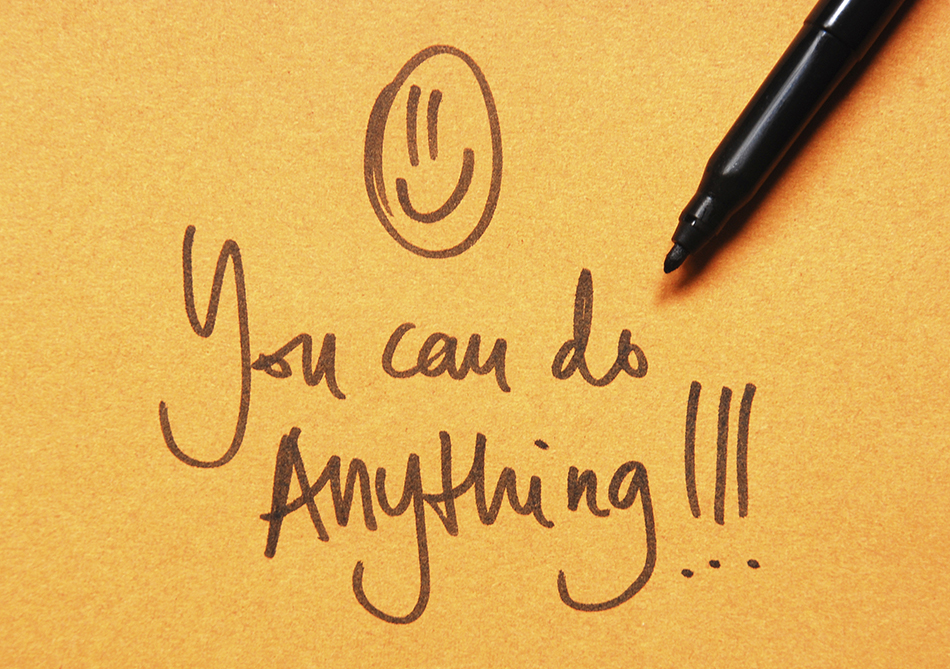 I'm not sure of the precise moment when my world crumbled. Perhaps it was the day I packed up our family house to move to back to a two-bedroom flat, my husband of 16 years conspicuous by his absence. Or was it that moment after our last fraught marriage guidance session on the Finchley Road? Or the day my business backer pulled out of our joint venture leaving me to ride out the recession alone? One minute everything was on track: family, career, mortgage and marriage. Then, within a matter of months my life had collapsed, leaving me wondering which way to turn.
In Eat Pray Love, the writer Elizabeth Gilbert describes her decision to forego the conventional dream of marriage and motherhood as going 'off grid'. That's how I feel, like I'm off-piste without a map. I need some guidance to get back on track. Could a confidence coach help me bounce back and feel more secure?
Founder of the Harley Street Self-Confidence Centre and author of a new book, The Confidence Factor, The Seven Secrets of Successful People (Crimson Publishing, £12.99) and one of the experts in Psychologies' new Real Confidence book, Annie Ashdown has coached everyone from doctors, lawyers, celebrities and guests on The Jeremy Kyle Show – and was once so crippled by a lack of confidence she wouldn't say boo to a goose.
Ashdown conquered an eating disorder and escaped a trail of abusive relationships to emerge as a best-selling author, hypnotherapist and coach. With the right tools, she tells me, anyone can turn their life around.
'True confidence is being authentic, not arrogant,' she tells me. 'Feeling secure within is about sitting in our authenticity and feeling worthy.'
Our first job is to figure out what makes me tick. Annie begins by asking me what I'm hoping to get out of our six sessions together. I tell her I want to address my financial and emotional security. I'm juggling a freelance lifestyle, working at capacity, but still struggling to pay my bills.
My relationship doesn't feel secure either. I've been dating my boyfriend for three years, on and off. We adore each other, but he is 15 years younger than me and it seems likely he'll want kids one day. I feel like I'm sitting on an emotional time bomb.
We decide to tackle finances first. By the end of our first session Annie has decided I have an issue with boundaries. I make agreements, but rarely hold people accountable. None of my clients have signed contracts and I rarely chase my ex-husband for the children's expenses. I don't even keep receipts. No wonder I don't feel secure.
Annie challenges my worry that by charging more I'll price myself out the market. She sends me away with a spreadsheet for the children's outgoings and a 12-minute confidence-boosting MP3 to listen to at night.
With 'I am worth it' now lodged firmly in my subconscious, I turn down an insultingly low rate from a foreign magazine. They come back two days later offering £150 more. I've also followed Annie's lead and stuck a list on the wall listing the qualities I want in my clients in future. I tell my man that I'm broke so fancy dinners are not an option at the moment. The result? He says he'd love to treat me. As easy as that.
Reframing
For our next session we work on 'reframing'. Annie is concerned that by obsessing over future as-yet-non-existent catastrophes and past regrets I'm missing out. Annie says: 'We can't go forward with dreams and visions when we're stuck in a loop of worries about what has or might go wrong.'
She wants me to 'reframe' my divorce in a more positive light. Is there another way I can view it? 'An exciting adventure… freedom?' I offer tentatively. With this thought the future opens up, it feels lighter, more fun.
The next job is to clarify my values. I'm to write a list of qualities I'd like in my ideal partner: charismatic, fun, bright, warm, kind, reliable, stylish… Annie is a firm believer that you attract in what you put out. I can have all these things, she says, because I display these characteristics myself. I'm flattered.
Annie asks me what would make me feel emotionally secure? 'Someone who loves me, and is committed. Someone who takes responsibility,' I say. 'Do you love you, no matter what? Are you committed to you no matter what? Do you honour yourself and take responsibility?' she asks. If I do the there's no reason I can't attract someone with those qualities. It's a reassuring thought.
Vision board
Homework this week is to cut out pictures from magazines, creating a mood board of my ideal life and 'new visions for the future'. I cheat a bit and set up a Pinterest page. What is my ideal life? I decide to follow my intuition, pining pictures that feel 'right' to my board. What I discover is that I now want to live in an airy, uncluttered architect-designed house. Preferably in Ibiza or London. Or on a hammock on Costa Rica. I want to be dressed in Dolce & Gabbana and wear Rupert Sanderson shoes.
When I show Annie my handiwork, it strikes me that the life I've complied from the internet doesn't look so very different from the life I have now. That I haven't added a man to my vision-board is interesting, though. Maybe I'm not ready for the next 'big' relationship yet after all?
Gratitude
Homework is gratitude practice. I am to 'obsess over' all the things I'm lucky to have; to write a list of 10 things I am truly grateful for every day. By the end of the week the fog insecurity seems to lift. Instead of fretting about the future, I feel immensely appreciative for my healthy children, secure home and supportive friends.
Annie suggests changing my computer passwords to affirmations too. And if I feel overwhelmed by feelings of insecurity and worries about the future I'm to imagine a dial and turn it down.
For our final exercise Annie asks me to keep a written record of every reason why I am great, no matter how small, whether it's smiling at someone on the train or getting my kids to school on time. I decide to go the extra mile and write out every complimentary email and text I've received in the last month. It's a great boost to my self-esteem. Not only that, there's a subtle switch in how I view others too, I'm more attuned to the positive in everything.
Six weeks on
After six weeks I wouldn't say my life is sorted, but I'm much more comfortable with the not knowing. I've noticed a subtle switch in my outlook towards a glass half-full mentality. The course has given me a clearer idea about who I am and what I've got to offer, not just to a relationship, but also at work and to my family and friends.
I'm certainly facing up to challenges, whether asking for more money or having tricky discussions I'd usually avoid. I've even had an honest talk with my man about where we stand. The age gap isn't going anywhere, but if, or when, we do decide we need different things, I'm now much more confident in my ability to bounce back; as Annie reminded me, I've done it before and I can do it again.
Four steps to inner security:
1. Develop self-awareness. Step back from your busy schedule and reflect on who you are: your strengths and weaknesses. Monitor your feelings and behaviour and take responsibility.
2. Align your behaviour with your values. List your values and use these to act with integrity. How can you have a solid relationship with others if you don't have a solid relationship with yourself? Write down three key values on an index card and put them where you can see them throughout the day.
3. Stay in the present moment. Meditate for five minutes a day. This will help you drop from your head to your heart.
4. Keep a 'success journal'. Keep it in your bag and adding to it all the time what makes you successful. List every single thing: I smile at others, I am a loyal friend…
To sign up to Annie Ashdown's new programme at an early bird price of £49 instead of £297, click here.
Psychologies new book, Real Confidence is out now. You can buy the book here
Photograph: iStock