Travelling on your own with children
Single mother Jenny Hulme goes to Disney World alone with her children, and finds her trip surprisingly less frazzling and more fulfilling than you might think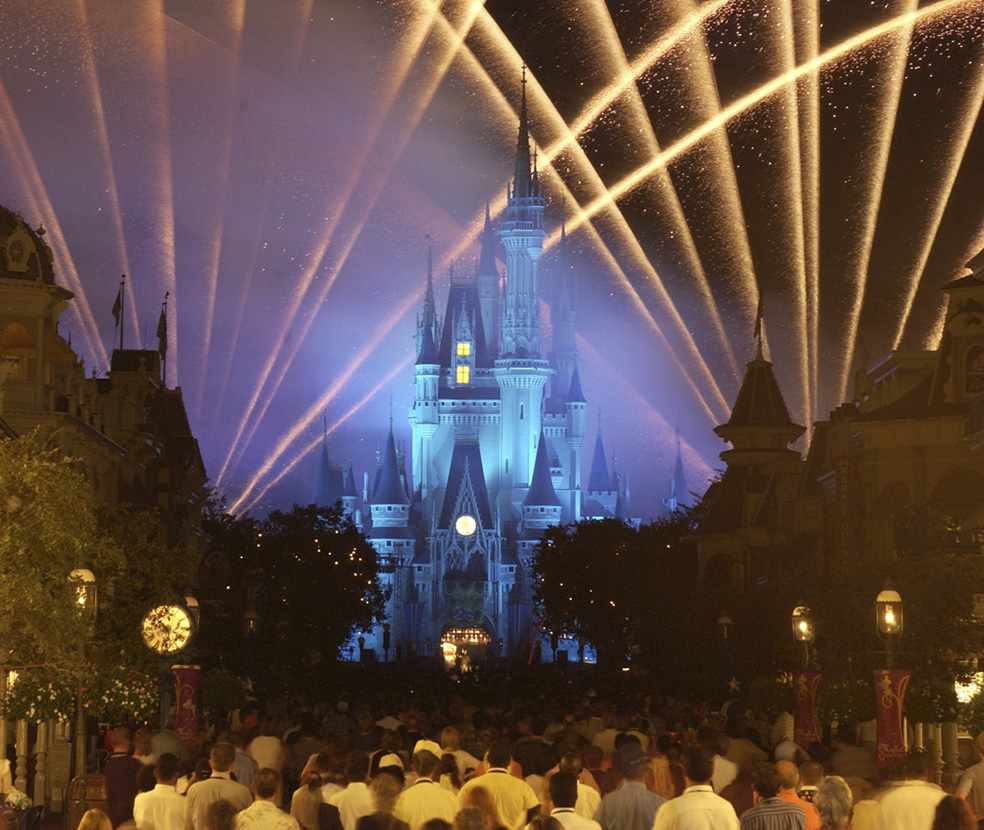 We're sitting under a starlit, Florida sky, the temperature in the 20s, watching Disney's Toy Story 3. It is a magical movie, but also rather fitting. I'm here with my children, 11-year old Eleni, and Scott, who has just turned 16, who like Andy – the son of a single mum in the movie trilogy – is leaving behind childish things.
A lot of people questioned our choice. Just you and the kids? Walt Disney World? Does Scott want to go now he's 16? But Florida has a lot more to offer than just the fantasies Walt created – there's a reason more than 700,000 British holidaymakers head to Orlando each year.
So, we're staying at Disney World and tonight, watching an open-air movie with a glass of wine, I see my children happily transported from their busy lives to a place where they can bask in the warmth of each other's company and laugh at an old favourite. After- wards we all go for a swim in a gorgeous, now deserted, outdoor pool and float on our backs to see if we can spot the Space Station among the stars.
Relationship building
In my experience, people don't believe you can have fun when it's just you and the kids – there's always an expectation you'll team up with family or friends to go away. I remember our first holiday in North Wales soon after I split with my partner (Scott was six and Eleni two). We bumped into some friends from home as we headed from rock pooling to a hotel restaurant for our dinner reservation. 'What? Have you booked a table for three?' laughed the couple, as if single parents were somehow excluded from eating out, never mind enjoying it.
But I've learnt how different and delicious those dinners out together can be. Researchers in family issues suggest exclusive one-on-one (or two) time has benefits that reach way beyond the day out or fortnight in the sun.
Time out for just the three of us is now an annual priority and, somehow, the changed dynamic around a table or campfire or picnic rug has, over the years, created chances for the richest conversations. The post-dinner moments (when kids usually drift off, bored by adult chat), have been used to read books together or to make plans for days ahead.
With no pals calling, homework simmering or Xboxes waiting, they've spilled into chats that have helped me better understand what my children are about. Their developing friendships, their take on our divorce, their dreams for the future… those times slow down a life that usually seems to pass at warp speed and not only give us fabulous memories, but help steer our course when we return home.
The right destination also helps, and Florida might just pip other happy holidays we've enjoyed to the post. Disney World offers nearly 50 square miles of resort filled to the brim with things to see and do, including two huge waterparks and the four theme parks – the Magic Kingdom, Epcot, Animal Kingdom and Hollywood Studios. A bus leaves every few minutes to all of these from your hotel lobby, so getting around couldn't be easier.
This fun-by-the-bucketful may look cheesy to the uninitiated or to holidaymakers who like a challenge, but, once you walk through the gates of the Magic Kingdom and see everyone else soaking it up, it makes even the most cynical teenager smile and want to join the dancing in the street. Plus, when you're on your own with children, it gives you the ultimate permission to be a big kid, with nothing to worry about but having fun.
Walt Disney World packages for families start at £3,500, disneyholidays.co.uk
Photograph: Disney