Travel: discovering Georgia
Claire Rowley visits Georgia, and finds much to be thankful for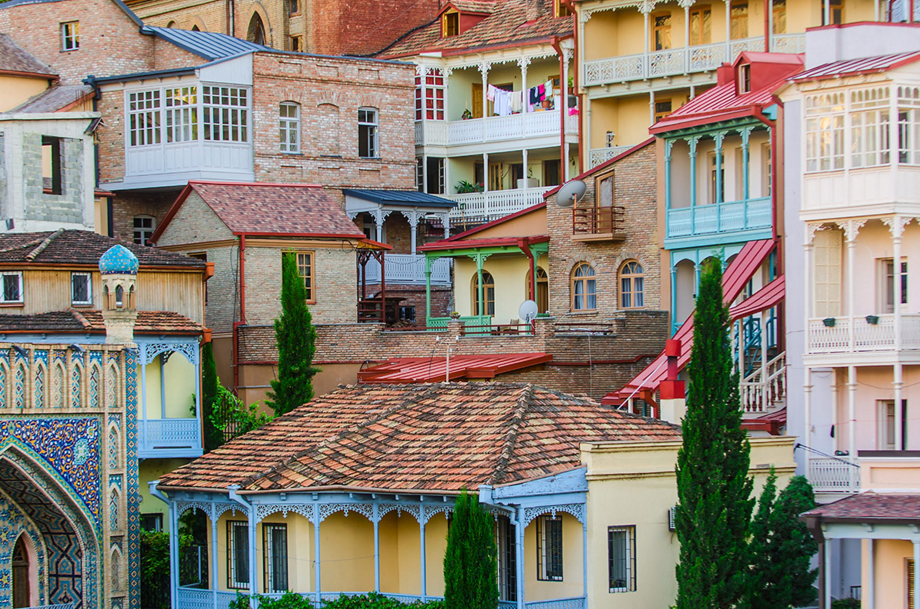 'Good morning, welcome to Georgia!' said the woman at Tbilisi International Airport as she returned my stamped passport in one hand and handed me a bottle of red wine in the other. Maybe it's Georgia's famous wines that give the country its air of hospitality. They certainly have a rich history of wine-making with archaeologists finding the oldest traces of wine production (8000 BC) in Georgia, with the Georgian people claiming their country to be the birthplace of wine. I was in the right place!
Neither Asian nor European, Georgia is a wonderful mix of eastern and western influences, with a Russian twist. Tbilisi, their capital, is currently in the middle of a cultural revival with a new generation of young artists and entrepreneurs transforming the old city with new boutiques, bars and cafes. New architecture such as the Bridge of Peace and the new aerial tramway stand out against the backdrop of snow-capped Caucasus mountains.
Waking up to that backdrop, I was greeted by Kartvlis Deda or the statue of, 'Mother Georgia'. Standing proudly over the city, 'Mother Georgia', holds a bowl of wine in her left hand, an offering to all those who come in peace, and in her right hand, a sword to ward off her enemies.
But it's hard to make enemies in Georgia. A famous Georgian saying is: 'A guest is a gift from God'. All visitors are plied with food and drink, as I discovered, literally from the moment you set foot in the country. Any lull in the conversation is filled with the phrase "a toast!" and a shot of Chacha, a glass Georgian schnapps, must be downed in one.
The naturalness and freshness of the food, as well as the practical implications of Georgia as an extremely economic destination (there are 3.51 Lari to the British £1 and a beer costs only 60 Tetri) make Georgia a destination easy on the pocket. To line your stomach before the drinking begins, try Georgia's delicious Khachapuri (a cheese based dish skilfully made by hand to produce it light and fluffy pastry) absolutely moreish; Lobio Qotanshi or 'beans with bread,' a translation which does not do it justice; meat dumplings, eaten by holding them upside down and sucking the juice out of them – this requires some training! And meat, presented on large skewers: choose from pork, beef or chicken, all locally produced and organically farmed.
Of course, all this delicious food would not be complete without a carafe of Georgian wine to accompany it. Exported in large quantities to America in the 1980s, it's impossible to visit Georgia without enjoying one, two or even three wine-tasting sessions. Visitors should try G-Vino in Tbilisi where Mamuka Maisuradze and his wife, Lida Vardania run their family restaurant and make their own palatable wines.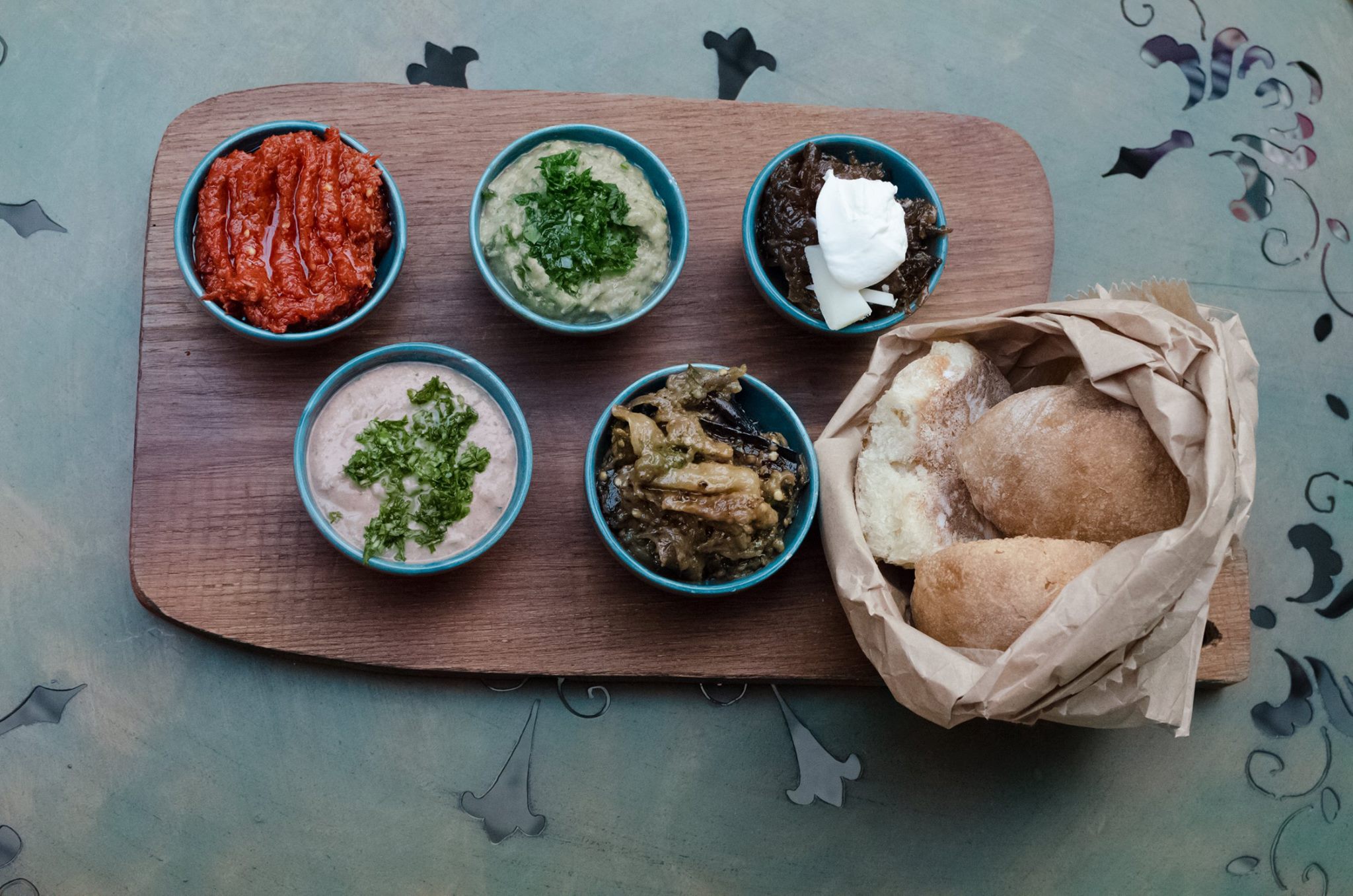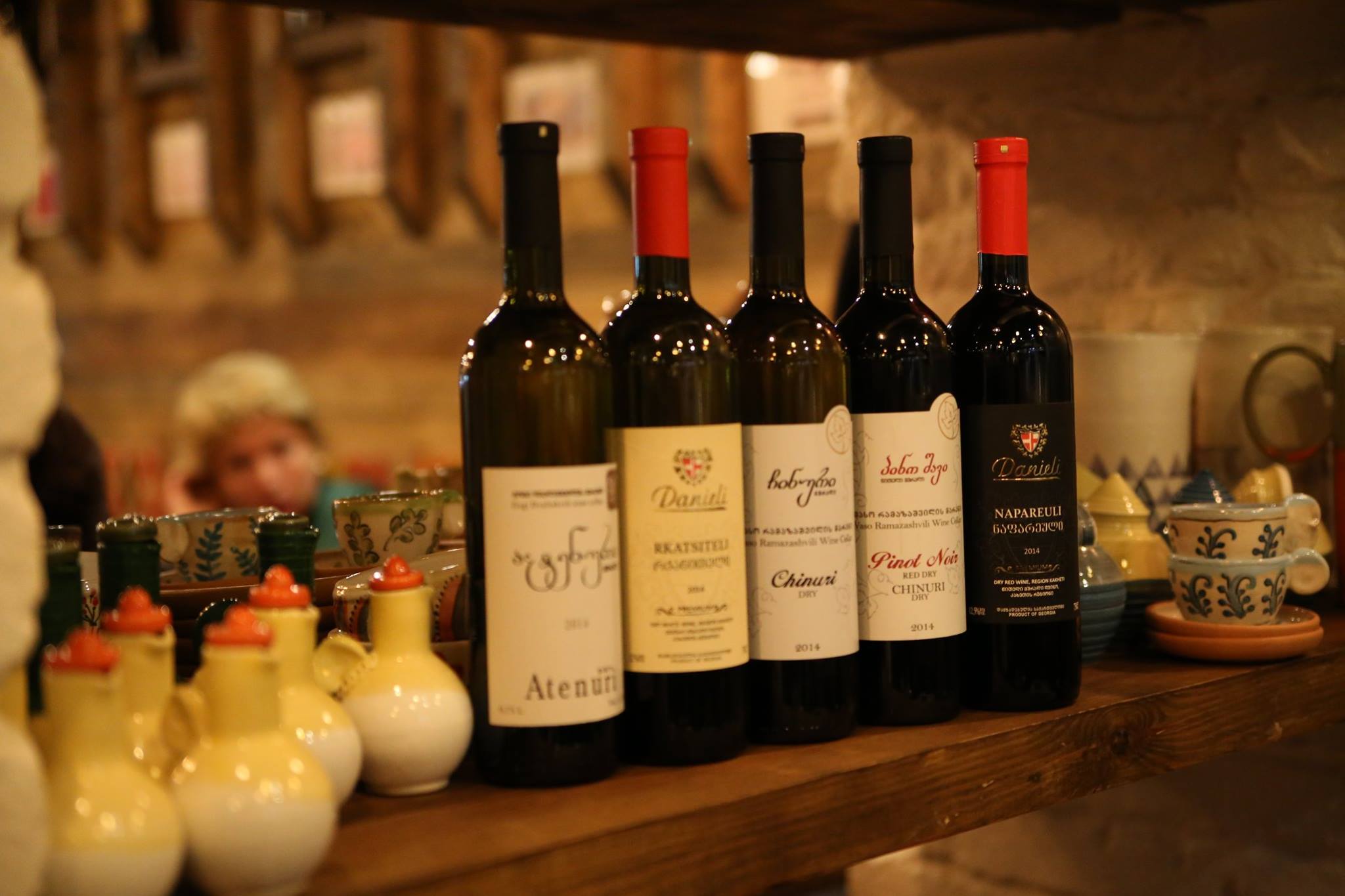 Or if you fancy something more off the beaten track, Numisi Wine Cellar, another husband and wife team, serving tasty home grown food and wine, with a complementary wine tour and museum visit, thrown in for good measure.
But don't be fooled into thinking Georgia is just about feasting. A diverse religious and cultural heritage makes the country a virtual spiritual pilgrimage. 90% of Georgia's population are Georgian Orthodox Christians. And throughout Georgia, lie an array of monasteries. Among these, high above the mountain range, is the Gergeti Trinity Monastery, a monastery impressive, not only for its desolate and breathtaking location, but for its ancient symbols, paintings and religious icons.
Gergeti is a three-hour journey from the Georgian capital, Tbilisi, and Trinity Monastery a further 30 minutes by jeep. Our driver, Stephane, skilfully navigated the bumpy terrain up the vertical mountain path.
At the top of the mountain, the spectacular views of the mountain range gives you the chance to witness the working of a monastery up close. I could suddenly feel the appeal of living such a peaceful and simple life.
Once inside the monastery, as my eyes adjusted to the darkness, I was greeted by the sight of dozens of women huddled against the heavy gold framed pictures, praying. For a small fee, 10p, visitors can buy a candle and join them. I lit my candle and said my prayers. It was only then that I noticed the jewellery, which was piled up in front of an ornate picture of Mary holding a young Jesus, the faces blacked out; an original surviving picture from a fire in the 16th century. The jewellery – rings, bracelets and necklaces had been left at Trinity Monastery as a thank you from all the people whose prayers had been answered. Tradition had it that, when your prayer is answered, you must return and give thanks. As I sat there I pondered on all I was thankful for.
The pull of this wildly spiritual and interesting country could not be underestimated and I came across others on my journey who felt the same. Whilst visiting the ancient cave city of Uplistsikhe, a city carved by hand out of the mountains, I met an Israeli woman, who had broken away from her tour group and was resting on a rock. When I asked her if she was OK, she replied, she was being mindful, simply stopping a moment to take in the spectacular views and nature. It appears mindfulness is a global phenomenon and the peacefulness of Georgia, made it the perfect place to practise.
Georgia with its hospitable people, rich history and spectacular landscapes lends itself to an unforgettable and unique holiday experience , well off the beaten track. On heading home, I pondered on whether my prayers had been answered or not. All I know is on the plane home, I felt calmer, happier and more appreciative of my life than I'd felt in a long while.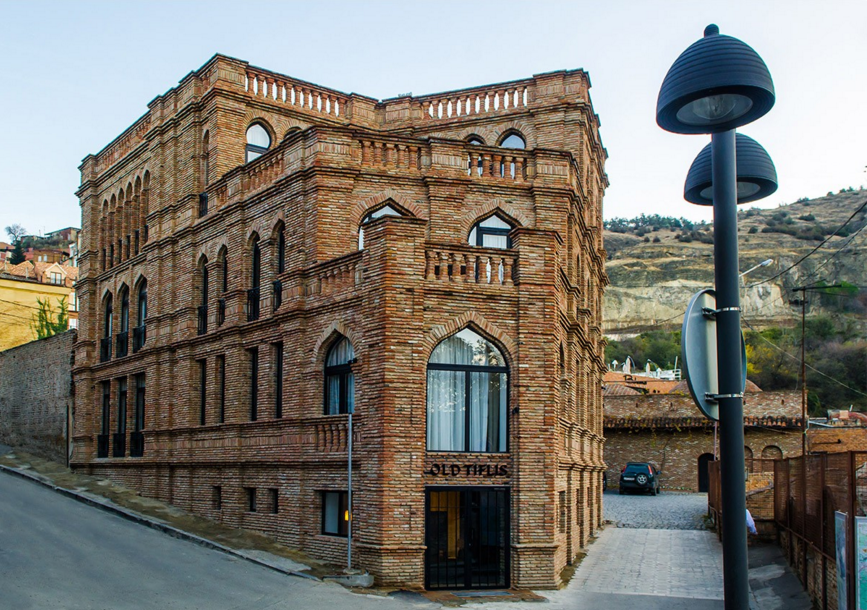 Old Tiflis Hotel
FACTS
Pegasus Airlines flypgs.com/en; 0845 084 8980 @flymepegasus; facebook.com/pegasusairlines
Pegasus' one-way fares from both London Stansted and Gatwick to Tbilisi via Istanbul start from £90 including taxes and charges.
Pegasus Café: Up to 24 hours before your flight you can make and purchase your meals and drinks from the Pegasus Café via flypgs.com/en
Expanding network: Using Istanbul as a hub between Europe and Asia and beyond, Pegasus has a network across 103 destinations in 41 countries.
Colour Tour Georgia colourtourgeorgia.com; 00995 322 920 520; @colourtour; facebook.com/colour.tour
Colour Tour Georgia has over 20 years' experience serving both Georgian and foreign tourists coming into Georgia from around the world. The tourists who come to us is aiming to have a rest, get to know the treasures of Georgia and get the maximum pleasure. Our friendly and experienced team is trying, within its capabilities to assist our guests in all of these three objectives. Our company always follows the development of modern technologies in tourism, as well as takes into account desires of our guests. Environmental issues and a friendly attitude to nature has always been and is a cornerstone of our company.
Old Tiflis Hotel hoteloldtbilisi.ge; hotel@tiflis.ge; 00995 32 231 99 99; £90 for a standard double room during summer
G Vino 6 Erekle II, Tbilisi, Georgia; facebook.com/g.vinotbilisi
Gravis small wine cellar in Tbilisi – can also do wine-tasting here