Travel: Beating the fear
Lorna V has never been into adventure trips. So how would she manage a diving trip in Baros, Maldives?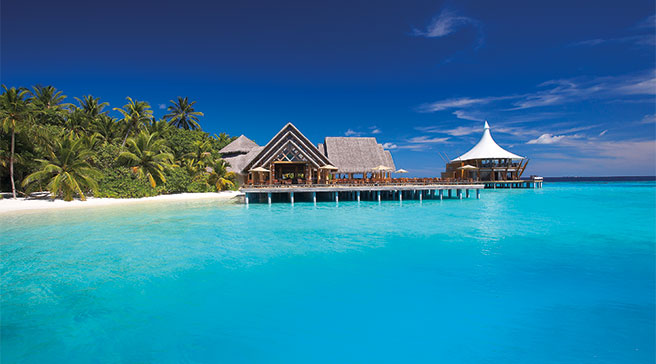 Experiencing Total beauty
You don't go to a place like Baros to navigate street life and check out sights, you don't go loaded with maps and lists and tips and must-visit venues. You go to experience total beauty and to play and to be looked after. You don't even have to worry about nabbing a sun lounger because you have so much of your own space. It's your moment of being in a Bounty bar ad only the moment lasts for a week or more. It's the unreality that's the point of the trip.
And from this unreality, the fantasy me slipped into her flippers to enter a marine reality. And yes, that really was me who returned two hours later having followed other snorkellers around the lagoon. There was no question as to whether I'd last out for the tour that afternoon though I still had to come up, take a proper breath, and consider if I was up to going past that wall into the open ocean. I did it, entering a state of ecstasy looking down onto steep mountain-like coral.
On our last day I found out that the marine team had identified 'our' turtle. It was Pana, whose name means 'hope'.
 A week at 5* Baros Maldives costs from £1,599 per person – saving up to £662 – booked through Sovereign Luxury Travel (0843 770 4526, www.sovereign.com). The price includes a free night, return flights from London Gatwick with Emirates, airport lounge access, private transfers and seven nights B&B in a Deluxe Villa based on 2 adults sharing a room. Based on departures 2 May 2014.
For further information on Baros Maldives please visit www.Baros.com or call +960 664 26 72
–