Top 5 most sustainable and ethical yoga mats
Searching for a yoga mat that is eco-friendly and a delight to practise on? As part of our Real Eco Awards, Ellen Tout rounds up five award-winning sustainable yoga mats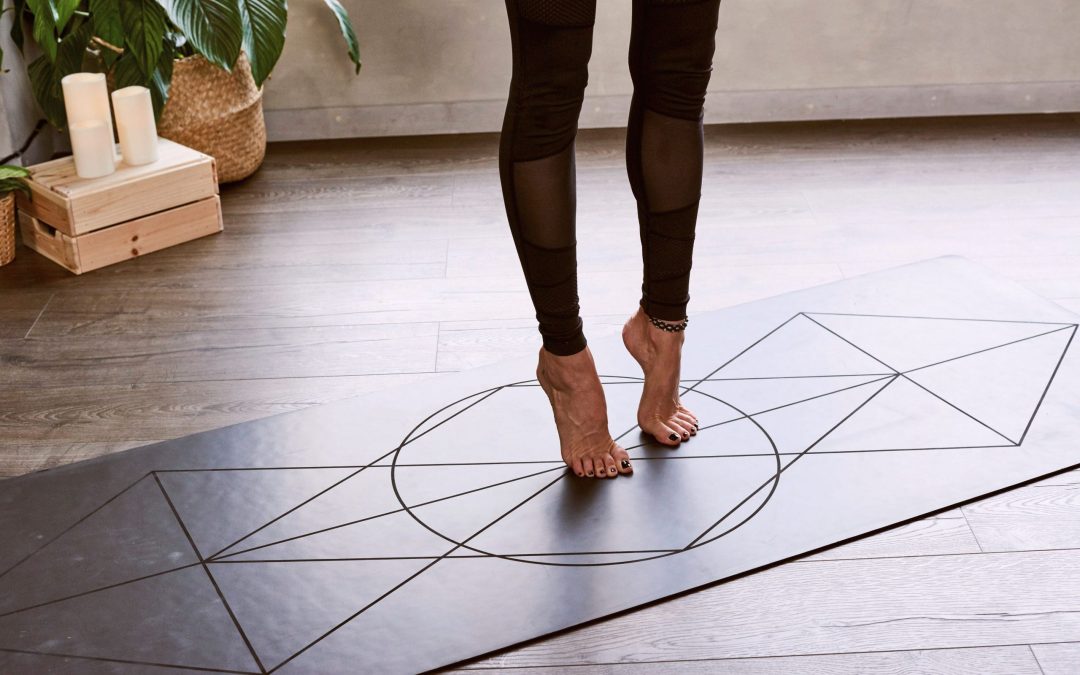 Yoga is about compassion and kindness, but it's easy to overlook whether your yoga mat is kind to your body and the planet. From cork to rubber, jute and upcycled materials, the yoga market is brimming with ethical mat brands. Unsure which to choose or really trust? Our Real Eco panel have tried and tested these top five mats and crowned them our award-winners.
Eco Champion: EcoYoga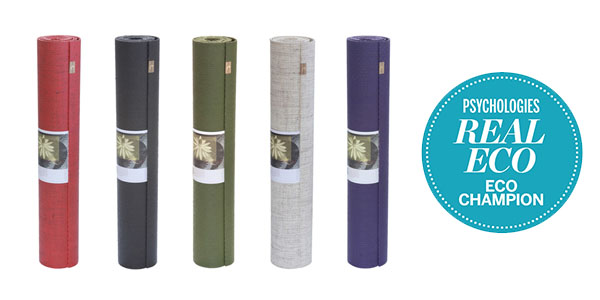 EcoYoga wins our Eco Champion award for its commitment to sustainability. EcoYoga has been a market leader since 2003 and produces mats that are both sustainable and beautiful. Each mat is made from natural rubber and jute, with no PVC or plastic of any type. The founder was inspired by Scotland's former jute industry when creating the mats and included a rubber blend for brilliant grip. The mat's packaging is minimal and also plastic-free. EcoYoga is also certified by BluePatch, the Good Shopping Guide and as an Ethical Company.
Reader's verdict: "Love the idea that it is made out of a rubber compound. It looks nice and has a good grip. It is, however, quite heavy." Ros
Buy it: EcoYoga jute mat, £42, ecoyoga.co.uk
Eco Champion: Form
We love the Form. It wins our Eco Champion award for its brilliant design and care for the planet. Every single product that Form produces is not just carbon neutral but carbon negative! The brand offsets via an organisation called Carbon Footprint. Form's Pro mat is made from recycled natural rubber with a grippy top made from recycled plastic. It is toxin-free and produced using water-based inks. The mats are durable and designed to last, but once it does come to the end of its lifespan the mat can be recycled or biodegraded at a rubber recycling plant. All packaging is plastic-free and fully biodegradable, and a carry bag is also included.
Reader's verdict: "A soft, thick, sexy black mat with amazing grip and helpful guidelines printed on. Totally recyclable – amazing." Tina
Buy it: Form Pro Onyx mat, £59, theform.co.uk
Readers' Choice: BlissCloud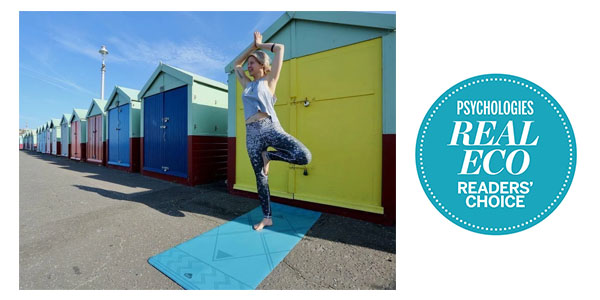 Our reader panel loved BlissCloud's Align yoga mat, giving it top scores across the board. The mat is made from natural rubber with a non-toxic, eco PU top layer – shown in tests to biodegrade when it comes to the end of its lifespan. For every mat sold, £1 goes to The Karuna Trust, a non-profit charity that support girls and women in Asia. The mat is packaged plastic-free and also comes with a carry bag.
Reader's verdict: "Doing a lot of yoga, I really appreciated how grippy the mat was. It meant I was not slipping around when doing asanas, like Downward Dog. The mat is bigger than a usual one, which is a nice bonus, however it is quite heavy. It is a gorgeous colour and design." Katie
Buy it: BlissCloud Align mat, £87, blisscloud.org
Best Value: Carrot Banana Peach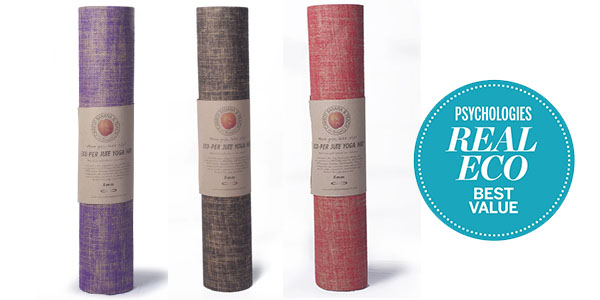 Created by the organic, plant-based company Carrot Banana Peach, this mat is vegan-friendly and toxin-free. The mat is made from natural jute and Polymer Environmental Resin. The packaging is all plastic-free and recyclable. Unlike rubber mats, jute is a more light weight option.
Reader's verdict: "I loved the fact it didn't have a yucky plastic smell. It had comfortable feeling of it under foot when I practised." Victoria
Buy it: Carrot Banana Peach jute yoga mat, £35, carrotbananapeach.com
Real Eco: Yogi Bare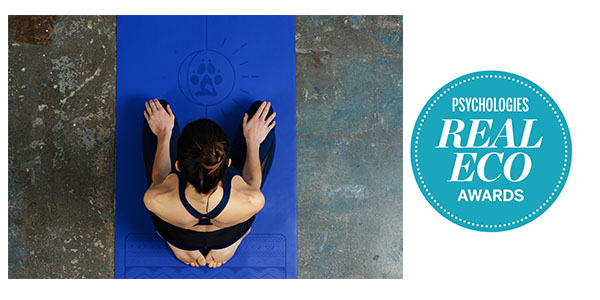 Yogi Bare's Lunar Paws mat offers excellent grip and is made from rubber and PU. The design is inspired by the ocean and a percentage of sales supports the marine conservation society, Sea Shepherd. Our reader testers said the mat was super grippy and great quality.
Reader's verdict: "The mat was comfortable and slip-free and clearly great quality, but a little heavy." Emma
Buy it: Yogi Bare Lunar Paws yoga mat, £56.95, yogi-bare.co.uk
Psychologies Real Eco Awards
Each Real Eco product is carefully researched and scrutinised by Ellen, before testing with our honest panel of 25 green queen readers to be rated and approved. Learn more, here.
Follow #PsychologiesRealEco and @Ellen_Tout
(Image: the Form)