Top 5 best eco-friendly and plastic-free period products
Are tampons, pads, menstrual cups or pants best for the environment? As part of our Real Eco Awards, Ellen Tout reviews the top five environmentally friendly and natural menstrual products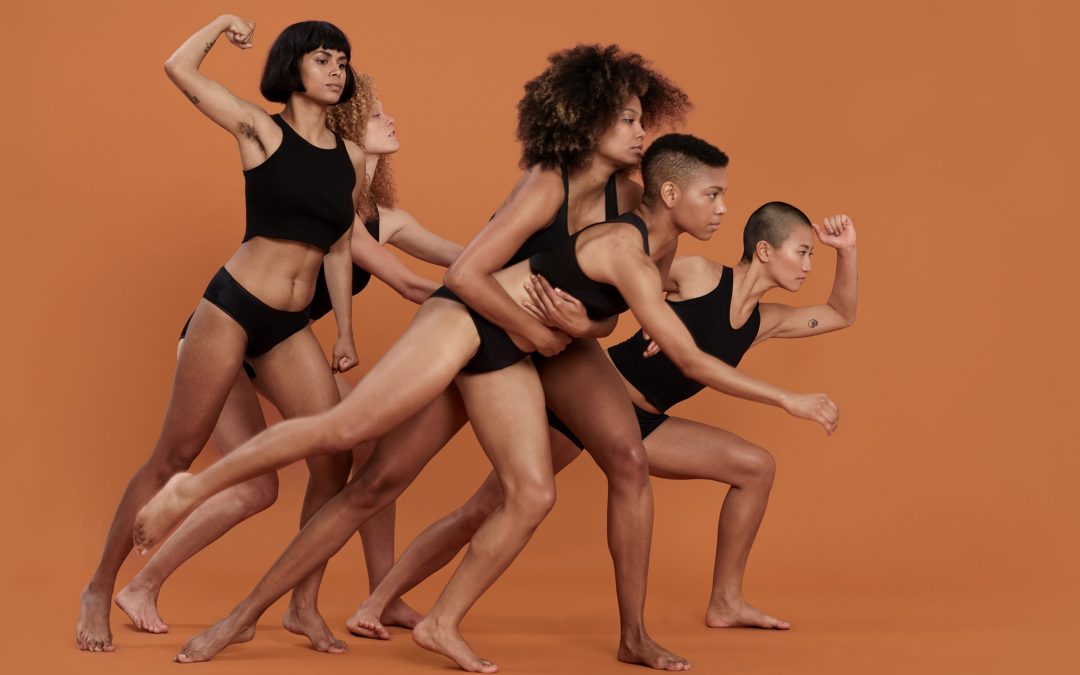 Most mainstream menstrual products contain plastic, as well as chemicals that are harmful to the planet and do little to support your body. Along our coastlines, these are commonly found washed up, and the reality is that a throwaway pad or tampon lasts for decades. Read what happened when I first started trying eco-friendly period products, here.
Trying the alternatives can be scary but our Real Eco panel have done the hard work for you! Here are five environmentally friendly period products we really trust for being natural, sustainable and vegan-friendly. Ellen, Psychologies Eco Living Editor
Natracare: Environmentally friendly period pads and tampons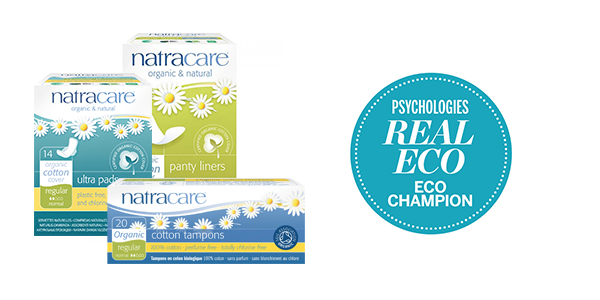 Natracare makes natural, organic pads and tampons. Free from plastic, perfume and chlorine, these are biodegradable and compostable. Part of the 1% For The Planet scheme, Natracare wins our Eco Champion award for its commitment to sustainable period care.
Reader's verdict: "Brilliant! Very comfortable and breathable. I would strongly recommend them." Helen
Buy it: Natracare pads and tampons, from £2.16, natracare.com
THINX: Environmentally friendly period pants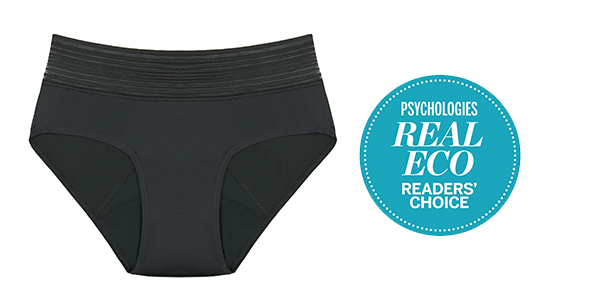 Our panel of readers chose THINX as their favourite, describing these washable period undies as 'surprisingly comfortable and fresh'. Each pair lasts for two years and the new range holds up to four tampons' worth per pair. They're easy to wear, a great alternative to pads or useful as a back-up to tampons. Our panel especially love them for wearing for a worry-free night.
Reader's verdict: "The pants are attractive, well-fitting and comfortable. I did not leak or smell at all. Good as a back-up for tampons or a cup or for lighter days. I particularly like that branding of the product is less gendered and really inclusive. Great!" Nadia
Buy it: THINX hiphugger briefs, £32, selfridges.com
New: THINX have recently launched their brilliant new sleep shorts – perfect for nighttime comfort. To buy THINX sleep shorts and more from ASOS, head here.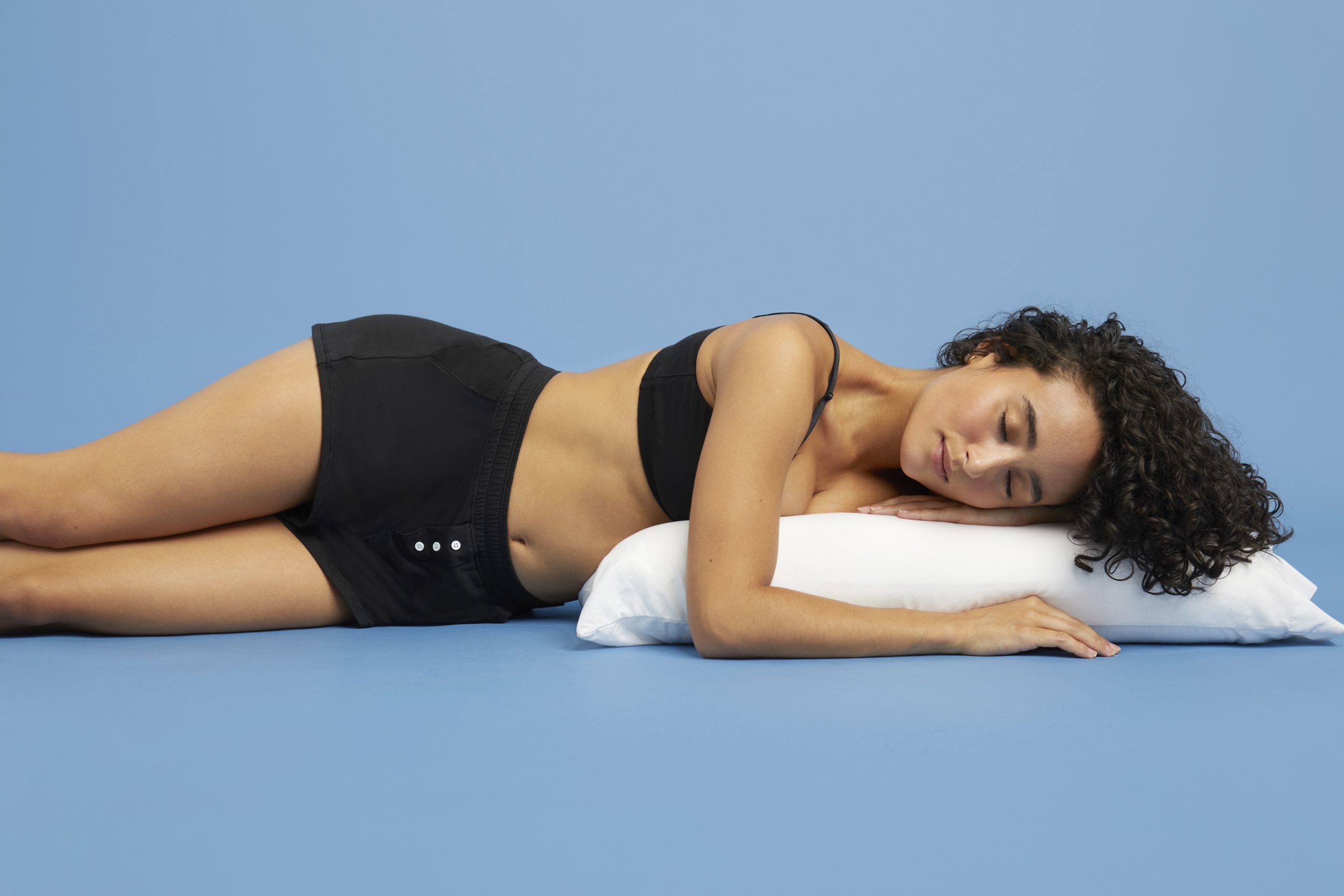 OrganiCup: Environmentally friendly menstrual cups
This menstrual cup is organic, vegan-friendly and free from BPA, latex or dyes. Made from medical-grade silicone, it is also sustainably packaged. The cup can be used for up to 12 hours before emptying and cleaning. You can keep reusing your cup for roughly 10 years (if you take good care of it), so this product earns our Best Value award!
Reader's verdict: "I loved this product. I usually use tampons or pads, and am very aware of the waste that causes. I could feel the cup when I first started wearing it, but once I got used to it, I couldn't feel it at all. I love that I now don't need to think about my period during the day. Great product, would highly recommend." Emma
Buy it: OrganiCup menstrual cup, £21, organicup.com
Eco Femme: Environmentally friendly, natural pads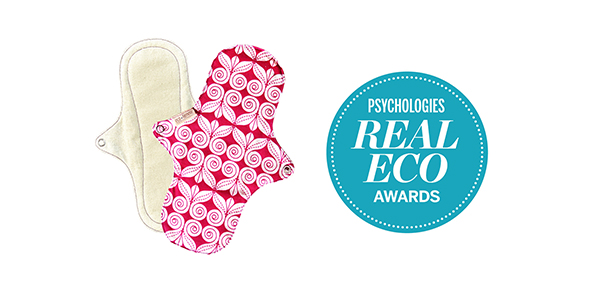 A women-led social enterprise founded in 2010, EcoFemme's cloth pads are made in India and provide a livelihood for the women who stitch them. The company also supports menstrual health education and free pad gifting programmes. Each pad is made from organic cotton and can be reused for up to five years – just soak it after use before washing and drying.
Reader's verdict: "The EcoFemme pad is so comfortable and when positioned correctly on underwear, you can't feel it at all. The popper button works well to secure the pad in place. The design on the back of the pad is pretty and you can tell it is made from quality materials. I'd be interested in trying out the full cycle pack to see how it fairs across a full period." Katherine
Buy it: EcoFemme natural day pad, £7.50, shop.ecofemme.org
WUKA: Environmentally friendly period pants
These period pants were designed by environmental scientist Ruby Raut and the brand also works with the Plastic Oceans initiative. Made from a carbon-neutral fabric, they are approved by the Vegan Society. One pair lasts two years and can be washed and reused.
Reader's verdict: "The appearance and fit of the product was very good and the underwear was well-sized. The absorption appeared good, however, I felt the product did not 'lock away' the menstrual blood as effectively as it could have." Helen
Buy it: WUKA period pants, £23.99, wuka.co.uk
Psychologies Real Eco Awards: the best environmentally friendly products
Each Real Eco product is carefully researched and scrutinised by Ellen, before testing with our honest panel of 25 green queen readers to be rated and approved. Learn more, here.
Follow #PsychologiesRealEco and @Ellen_Tout
Watch the environmentally friendly period products review video:
Header image: THINX