Tom Daley on nerves, grief and becoming a dad
The two-time world diving champion and Olympic bronze medallist talks about coping with nerves and grief, and how becoming a dad has changed him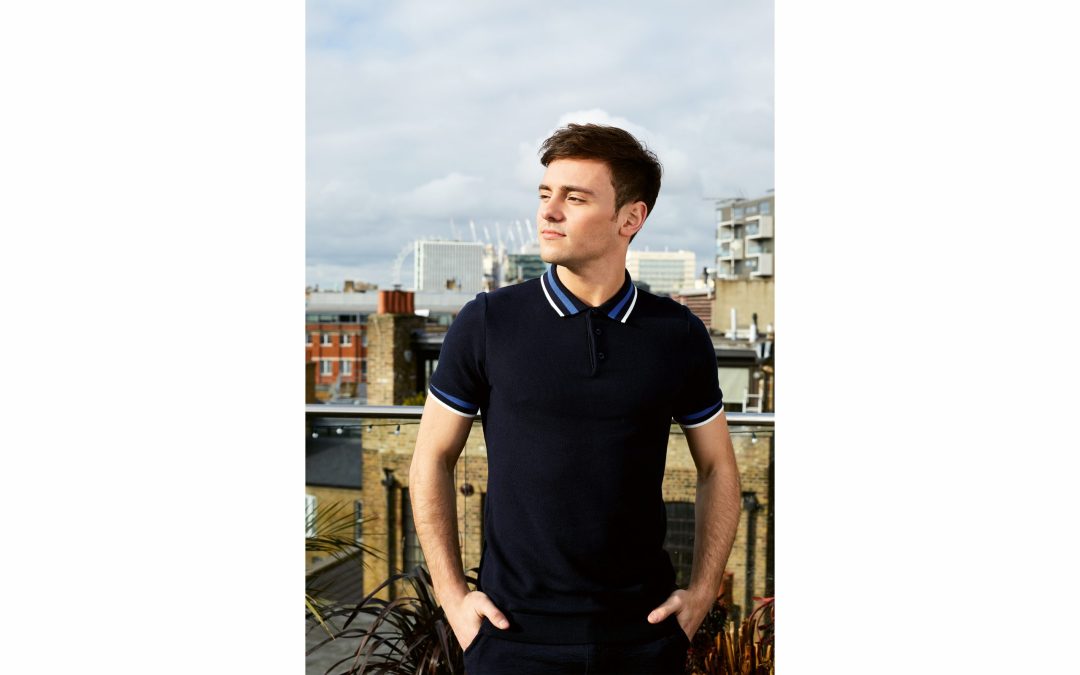 4 minute read
I'm an adrenalin junkie and I still get that rush when I dive now. The first time I went up to the diving board, I was about eight and I remember crawling on my hands and knees to the edge, feeling terrified. But I loved it. I never used to think about the dangers of diving but, as I've sustained injuries, I've realised how risky it is. A few years ago, I started practising meditation and yoga to feel the connection between my mind and body a bit more. Learning breathing techniques has been the best tool for me to keep control of my nerves during a competition.
It was always my goal to compete in the 2012 Olympics in London and be successful. I remember drawing a picture of myself when I was nine years old, doing a handstand with the Olympic rings behind me and the words 'London 2012', before it had ever been announced! Then, to actually be there and win a medal was a euphoric feeling.
I was so lucky to have grown up surrounded by so much love and support from my family. My parents never got too involved in the diving. They just let me get on with it; they were there to cheer if I came first or last, and support me unconditionally.
An important lesson my dad taught me was to not care what others think of you. He used to do crazy things just to make me laugh – once, he sneaked into a press conference in 2009, when I was 16, pretending to be a journalist, then asked in front of everyone if he could have a cuddle with me! I remember feeling so embarrassed but, looking back, I can't imagine what it must have been like to see your son compete at such a high level, while also coping with a cancer diagnosis. He just wanted to make his family and friends happy and live his life without worrying what everyone else thought of him, which is such a valuable life lesson.
My dad died in 2011, aged 40; I was 17 and my brothers were 15 and 12. I was holding his hand when he died and it wasn't until he stopped breathing that I finally acknowledged that he wasn't invincible; that he wasn't going to be there to watch me win an Olympic medal, to see me get married and have a kid.
Coming out was one of the scariest things I've ever done. When I was younger, I didn't know of any openly gay sportspeople, but now there are a lot more of us and young kids can see us being honest about our lives and think, 'Being different doesn't mean I don't belong; it means I'm able to be myself and I can still do just as well as everyone else.'
Because I felt so different growing up, I wanted to work hard to be the best at something, so that I could have a distraction from knowing that I wasn't the same. It made me focus on my diving and doing well at school. Looking back, I wish that I could have been myself unconditionally from the get-go, but then, my experiences have made me who I am.
My body decided that I needed to take time off from training and competing, so I made a conscious decision to take a break. My son was born then, too, and it just felt right to stop and be present in that moment.
Being a parent has changed my perspective on life; I don't worry about all the things that used to stress me out. Whether I've had a good or bad day, I'm immediately grounded when I come home to change a stinky nappy!
I've always been interested in the health aspect of food and I loved developing the recipes in my book, Tom's Daily Goals. I went to a cookery school at 16. Then, when I moved out, I had to make sure I got the right balance of food. Eggs are a crucial part of my diet; I love making a baked egg dish, like huevos rancheros, for breakfast and, now that my son, Robbie, is eating solid food, I make him dippy eggs with soldiers. With the British Lion mark, you know they're safe to give to vulnerable groups, such as babies.
Tom Daley is an ambassador for British Lion Eggs and their #WonderEgg campaign. 'Tom's Daily Goals' (HQ, £16.99) is out now
Photograph: Ellis Parrinder, 2018