'There are no rules,' says Jonathan Buckley, BBC Short Story Award winner
Jonathan Buckley, last night's winner of the 2015 BBC's Short Story Award, writes about his early inspirations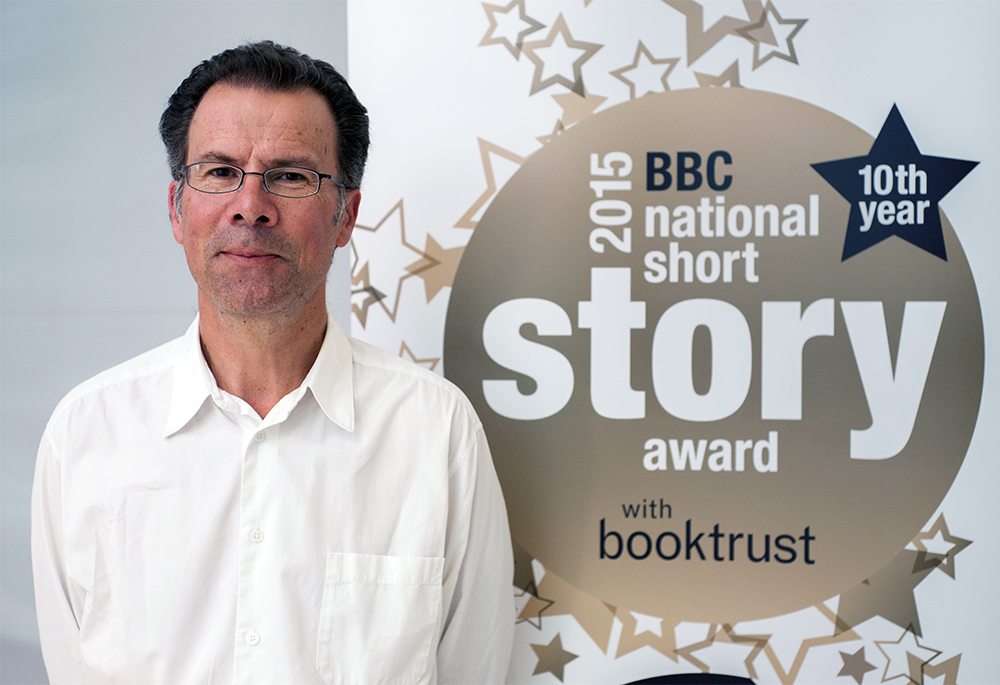 Jonathan Buckley's 'Briar Road', a story about a psychic investigating the case of a missing teenager has won the 10th annual award, with Mark Haddon's 'Bunny' runner-up.
We were there to see Jonathan presented with the prize of £15,000 by this year's Chair of Judges Allan Little at a ceremony held in the BBC's Radio Theatre in London. The news was announced live on BBC Radio 4's Front Row, during a special programme celebrating the short story and featuring William Boyd.
Mark Haddon was selected as the runner-up and for his story 'Bunny'. The three other shortlisted authors were Frances Leviston, Hilary Mantel and Jeremy Page.
Here he tells Psychologies of his early inspiration Donald Barthelme's City Life:
'I would have been 18 years old when I first encountered the stories of Donald Barthelme. In the Compendium bookshop – London's major outlet for innovative writing, now extinct – I picked up a copy of City Life and scanned the contents page: 'Views of My Father Weeping'; 'Kierkegaard Unfair to Schlegel'; 'Brain Damage'. Intrigued, I opened the book at random. I found that The Glass Mountain consisted of 100 numbered sentences, concluding with: 'Nor are eagles plausible, not at all, not for a moment.' In the midst of another story, 'At the Tolstoy Museum', stood a small print of a ruined building; in the foreground, a huge arrow hovered over a minuscule figure; the caption read – 'At the disaster (arrow indicates Tolstoy).' Already I loved this writer.
As an English Lit undergrad, I'd read many of the canonical figures of the genre: Chekhov, Lawrence, Hawthorne, Joyce. But I'd never read anything like Barthelme's surreal textual collages. 'Fragments are the only forms I trust,' says one of his narrators – and I too was developing a predilection for the fragmentary. I was not yet a writer. At 18, I didn't even think of myself as someone who might one day be a writer. But Barthelme impressed upon me forcibly, at that age, that there is only one valid rule in the writing of fiction, which is that there are no rules.'
Jonathan Buckley's latest novel, The River Is The River (Sort Of Books, £11.99) was published in July.
BBC Radio 1's Alice Levine also joined novelists Matt Haig and Samantha Shannon to judge the first-ever BBC Young Writers' Award with Booktrust.
Fifteen-year-old Brennig Davies from Wales won first place for his story 'Skinning', a tale of a transition to manhood – with a twist. Brennig had his story broadcast on BBC Radio 1 on Huw Stephens' show by Sir Ian McKellen
This year's BBC National Short Story Award anthology is now available to buy from Comma Press. You can also listen to each of the five shortlisted stories read on BBC Radio 4. Follow @Booktrust and #BBCNSSA on Twitter for updates on the award.
Photograph: Philip Wolmuth