Theatre review: LOVE at the National Theatre
Directed by Alexander Zeldin, this new play is a moving representation of life for two struggling families, says Ellen Tout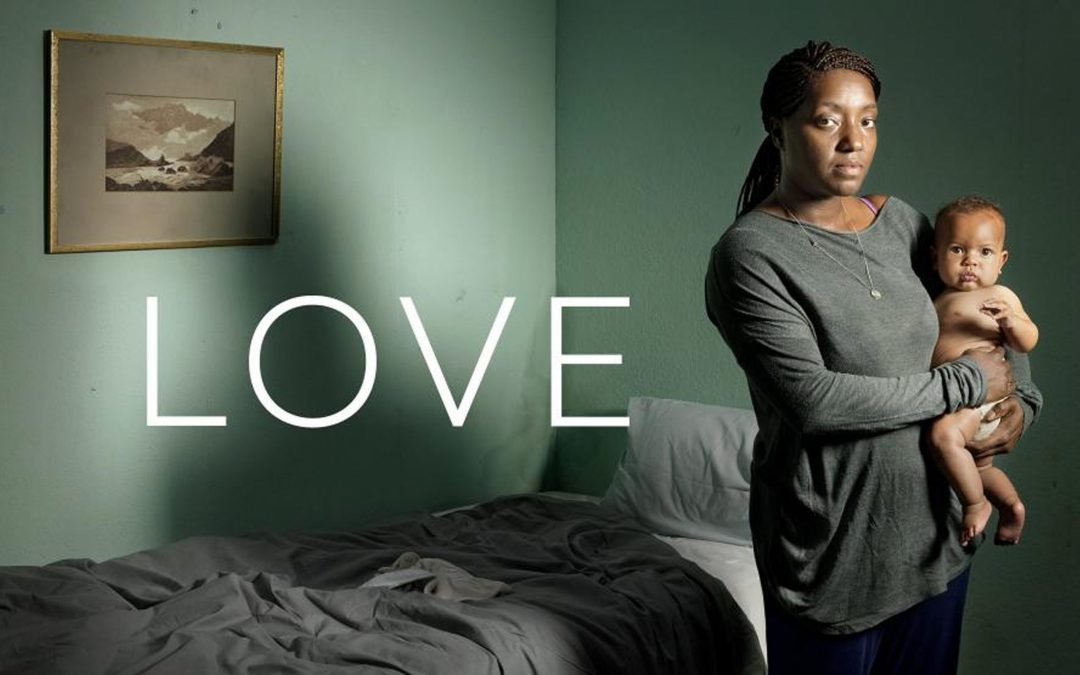 In the run up to Christmas, a young family find themselves evicted and desperate. With a baby on the way they move into a cramped room in temporary accommodation – sharing one bedroom between the four.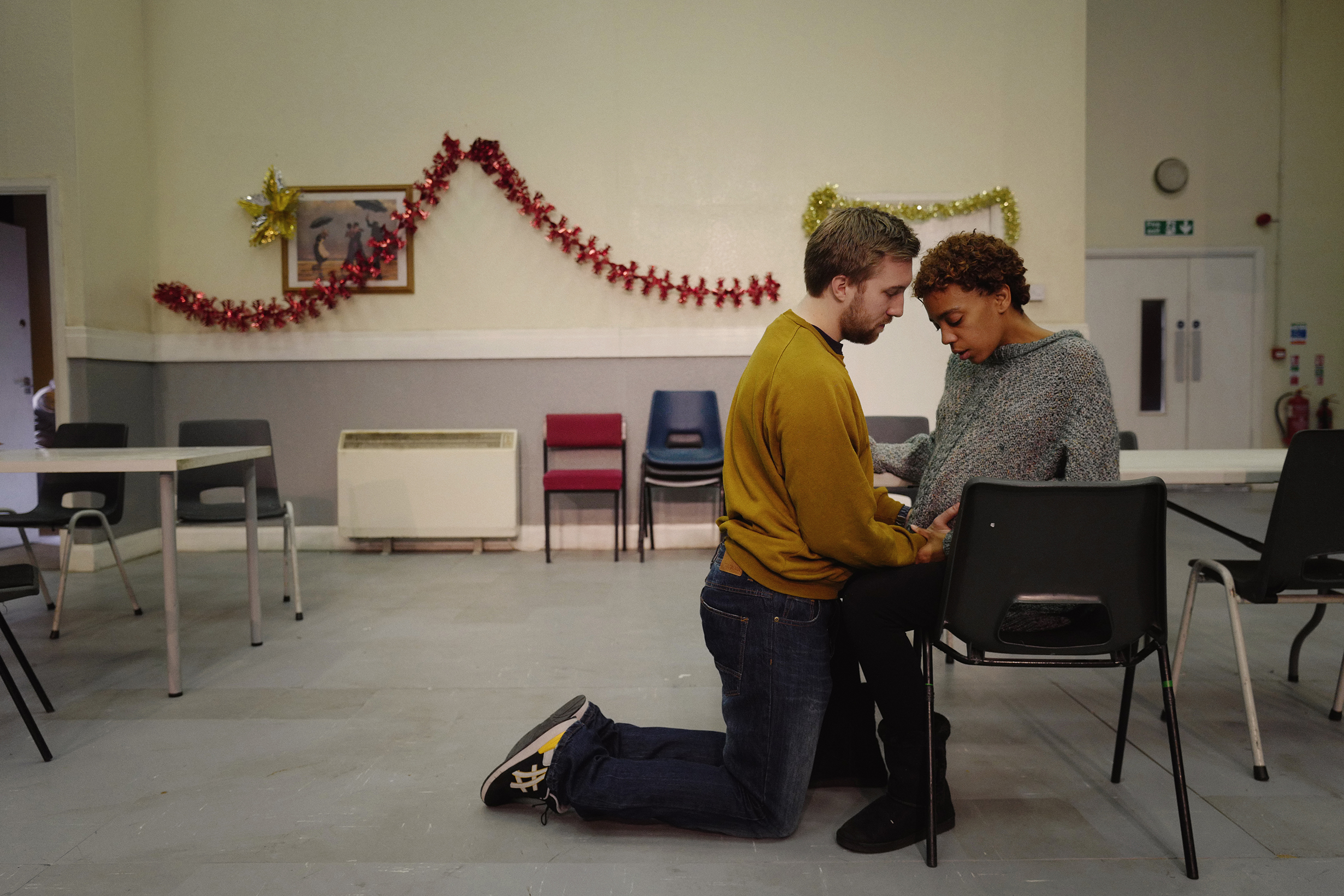 Their neighbours? A middle-aged man living with his elderly mum, a woman from Sudan and former Syrian teacher with his possessions in just two bags. The strangers are forced together, nothing is private – they share a small bathroom, a kitchen and a communal room with stained walls and murky windows.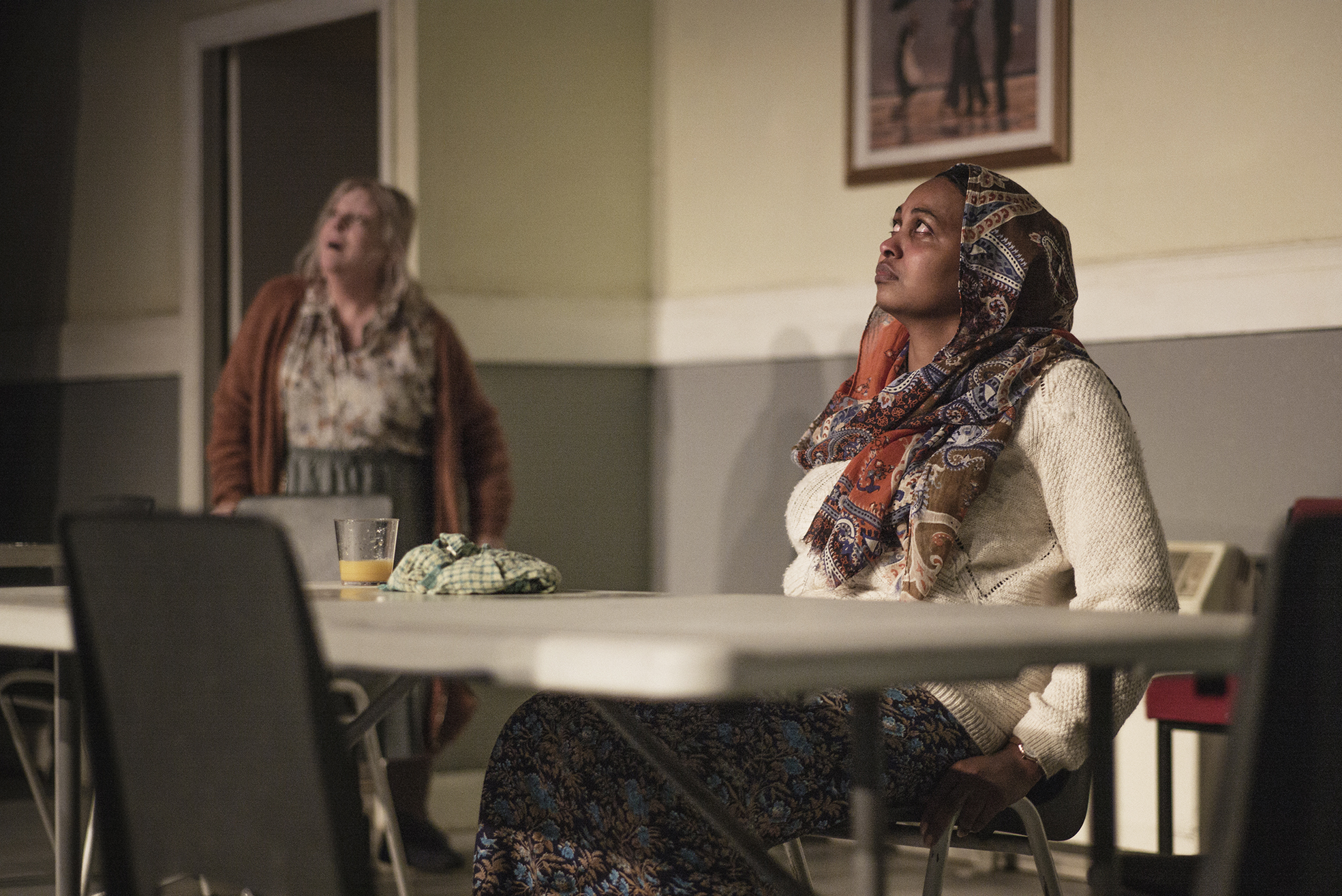 Set around this room, the audience intimately witness the families' daily lives and struggles for survival. It's bleak, tense and exposing.
Colin (Nick Holder) washes his elderly, ill and lonely mother's (Anna Calder-Marshall) hair in the kitchen sink using Fairy Liquid. Her only dream is to visit the ocean.
The young family share a microwaved sachet of rice for their dinner, with Dad (Luke Clarke) forgoing his portion. 'I've already eaten', he says, passing it to his pregnant girlfriend (Janet Etuk) and children.
These could be real stories. LOVE brutally captures the monotony of living in temporary accommodation – the residents only leaving to go to the food bank or queue for help at the council's offices. The families are all desperate and lost in a system that doesn't seem to care.
This play leaves you feeling grateful for the home and love that you have, and angered that, through no fault of their own, people are living in similar circumstances. LOVE doesn't push you to this conclusion and you don't feel like you're watching play, but that you're witnessing events and life playing out before you.
The National Theatre's LOVE is a humbling and potent reminder of what many people face this Christmas.
You can see LOVE at the National Theatre, London, until 10 January and at Birmingham Rep, 26 January – 11 February.