'The outfit shouldn't outshine the wearer'
In our How To Look Like Yourself series, image expert Mandy Lehto talks to professional opera singer Carla Huhtanen about dressing with gusto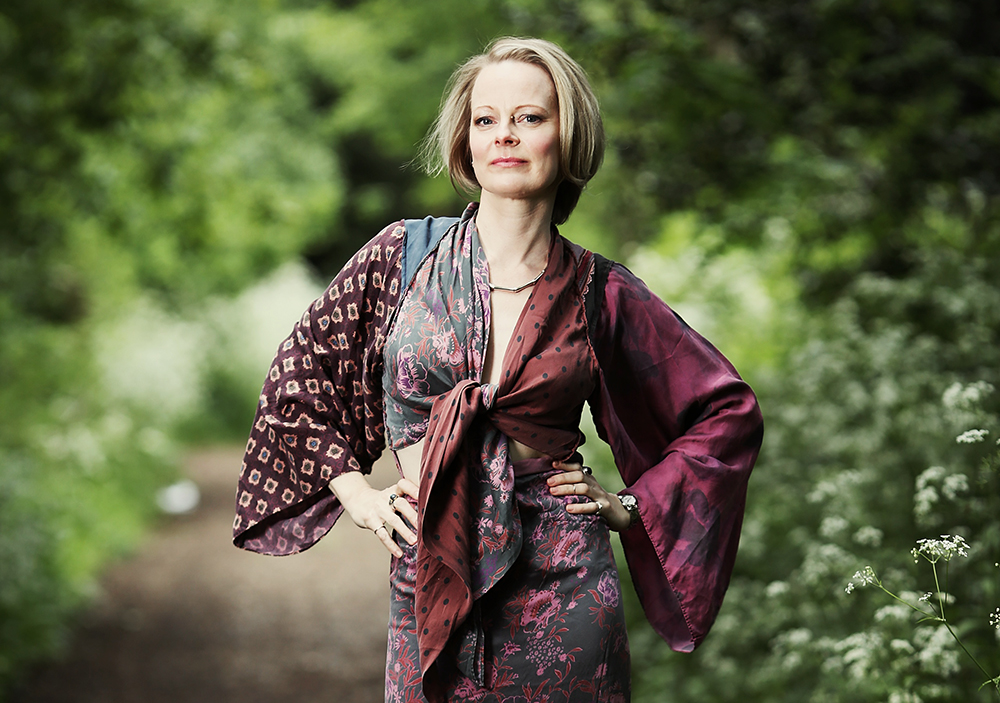 Her working wardrobe has made experimenting with her own clothes feel less scary, according to operatic soprano Carla Huhtanen, 40, whose bravery is writ large everywhere – from her wardrobe to her approach to singing.
In her work, costume is a vital part of defining the 'self' of her characters. But having performed opera for nearly 20 years, Carla has learned not to hide behind the costumes. 'An element of yourself needs to shine through,' she says. 'A character is a character, but she still needs to feel believable. The same is true for clothes. The outfit shouldn't outshine the wearer.'
When we meet, Carla is wearing a floor-skimming kimono. 'I've had to get used to criticism in my profession,' she says, holding up a dress in a boisterous purple. 'If I'm happy with myself, I care less what others think. That shows in my clothing choices. For me, colour is courage. I feel safer in muted colours, but I like testing my limits. Maybe this is something I've learned from being on stage, where there's no safety.' No-one ever died of a too-bold outfit, she notes.
How to dress bravely
Identify your good bits – and highlight those
Care less what others think. Really!
Team braver colours and accessories with old favourites
Hold your own with bolder clothes – they shouldn't wear you
Be braver in quiet ways too – I love experimenting with stacked delicate rings
Fit is everything
If it makes you feel alive, you're onto something
Identify the right 'brave' sensation when you dress – an 'Oh my!' that makes you fizzle with excitement is different than an 'Oh my!' that feels flat
For more about Mandy Lehto, go to mandylehto.com
Photograph: Ki Price