The many benefits of yoga
Whether you are new to yoga or a longtime student, discover the many benefits of the practice of yoga, as shared by Louisa Drake, creator of the Louisa Drake Method (LDM) and owner of the LDM studio in London's Fitzrovia...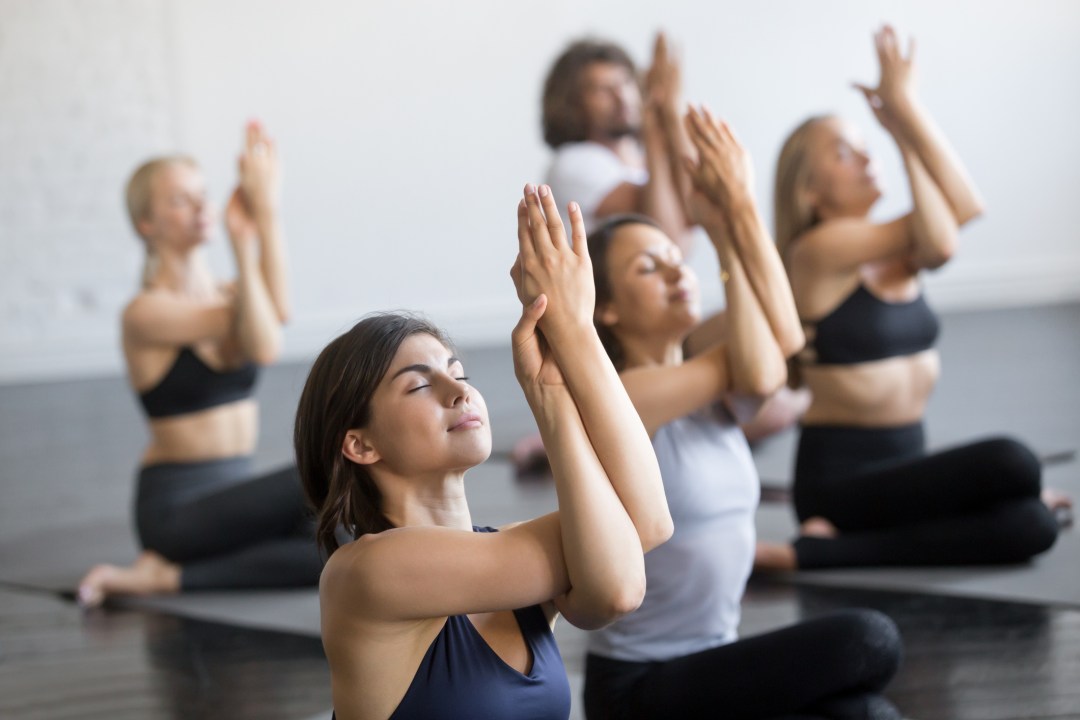 Yoga is such an important discipline and due to its incredible ability to connect the mind and body, I believe it should be included in any fitness routine. This is why I weave elements of yoga into all of my LDM classes. An LDM session offers a diverse experience for the mind and the body; incorporating energising as well as relaxing material which gives clients a chance to reset, focus, strengthen and stretch.
Since the rise in popularity of pilates, modern yoga has evolved to put greater emphasis on core strength and careful alignment, especially in the pelvis, shoulder, back and abdomen.
The active poses or asanas that make up a yoga practice will help you focus mentally whilst keeping you body healthy, limber and strong. The series of shapes we make with our bodies have a profound affect on our psyche.
The meditative elements of yoga are a fundamental benefit to the practise, hence why it is widely practised for health and relaxation. Achieving peace and stillness is so relevant in a world full of chaos. The incredible benefits of deep breathing clear the mind, ridding it every day worries and clutter. In addition, it helps to improve sleep quality and raises endorphins.
A key element of my Method is a focus on strengthening and lengthening the body, both of which can be achieved through yoga moves. Yoga helps to strengthen the muscles around the spine, in turn helping to alleviate any back, neck and shoulder pain.
Stretching is a key part of yoga, and amongst the many benefits of stretching is to help the effectiveness of the digestive tract, particularly when coupled with a healthy diet. It can go as far as to alleviate constipation, irritable bowel syndrome (IBS) and acid reflux.
Other health benefits include aiding liver function, helping it detoxify the body by as it purifies the blood, produces bile and digests fats.
Yoga practice is about personal growth and transformation and I use these principles in my methodology. Lots of yoga teachers with backgrounds in martial arts, tai chi have married their yoga teachings together. I use elements of tai chi in my LDM Flow material, Sculpt & Stretch and with private clients.
Louisa's favourite yoga poses
Standing split pose – an inversion pose
Focus on the stretch in your quad and hamstring, not how high you can lift your leg. You will feel a great release in the front of the hip as the leg sweeps to the ceiling. This pose helps to calm the mind and nervous system. It stretches the hamstrings, calves and thighs, whilst strengthening the thighs, knees and ankles. It is a great way of stretching the lower back too.
Wide legged forward fold – an inversion pose
This move helps to increase flexibility. It stretches and strengthens the inner and back legs and the spine, tones the abdominal organs, calms the brain and relieves any mild backache.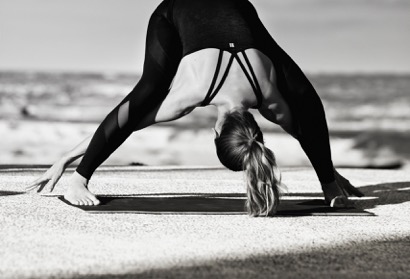 Child's Pose is more of a resting pose that I use in-between challenging sequences or poses. It helps to stretch the hips, thighs, and ankles while reducing stress and fatigue. It gently relaxes the muscles on the front of the body while stretching the muscles of the back.
This resting pose centers, calms, and soothes the brain, making it a therapeutic posture for relieving stress. When performed with the head and torso supported, it can also help relieve back and neck pain.
Eagle Spiral Twist Lying is a delicious outer hip and thigh release whilst stretching out the spine.
Twists are a great way to decompress and squeeze out the anxiety and frustrations of your day. They also stimulate and detoxify the organs of your torso. If you've ever felt worn out at the end of a workday or after a weekend of over-indulgence, Eagle Spinal Twist Lying is a great pose to help restore balance.
Louisa Drake is the creator of the Louisa Drake Method (LDM) and owner of the LDM studio in London's Fitzrovia. www.louisadrake.com