The importance of connecting to a group
Every month, Martha Roberts invites you to road-test research around feeling good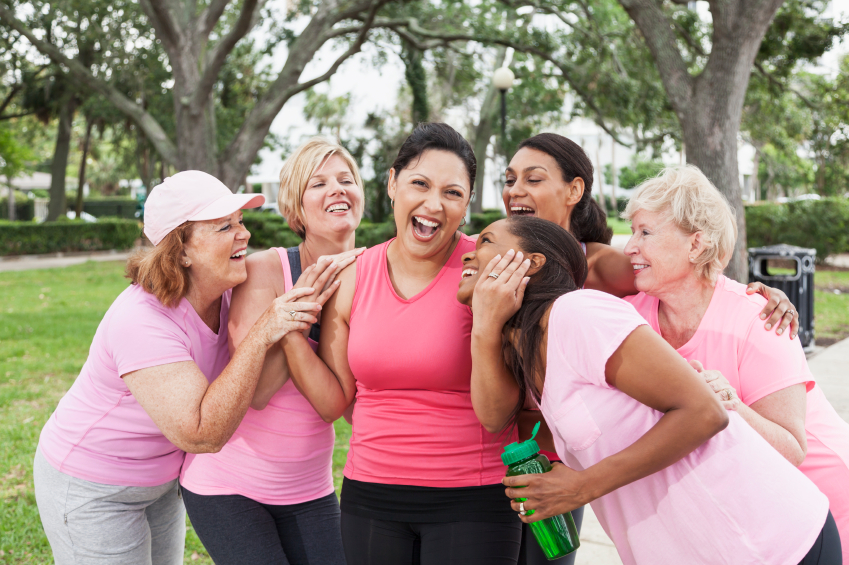 The project
Having a sense of connectedness to a group can help you to feel happier – and it also acts as a buffer for both mental and physical health problems, according to research from Bolger, Zuckerman & Kessler in 2000.
The aim
Feeling part of a group where you have shared values and interests can help you feel less depressed and increase happiness levels. And happiness is catching.
The theory
When people feel they have social support, they have faster recovery from trauma or illness and are better supported in healthy lifestyle habits. But will any social group do?
In a study by Fowler & Christakis published in the British Medical Journal, researchers looked at how social ties influence a person's mood and sense of wellbeing. The study of almost 5,000 people carried out over 20 years found that those who surround themselves with happy people are more likely to be happy themselves. It also revealed there's an element of contagion to happiness – one person's happiness triggers a chain reaction that not only benefits their friends, but their friends' friends – and their friends' friends' friends, with the effect lasting for up to a year.
So, the group has to be a happy one to make you happy. And according to 2014 research by Cruwys et al, crucially, it also has to be one you identify with. Their study concluded that 'social identities provide meaning to life, encourage the provision and receipt of social support, facilitate social influence and engender a sense of belonging'.
Try it out
Think about when you felt most connected. Was it through sport, a book group or a sewing circle? Once you've thought about this, think about how you can connect with those people.
Write a paragraph on what kind of group scenario makes you happy – this is the start of your quest to find 'us' people. For example, 'I feel content when I sit with a couple of people, drinking tea, talking about what makes people tick.'
Start small. Some people find the thought of joining a group intimidating. But connectedness can constitute just two or three like-minded people meeting for a coffee or walking their dogs.
Find a group… or create one. You might find small-scale, ad-hoc meet-ups are sufficient to lift your spirits. If you know what kind of group you'd like to join but can't find one, a card in a local café can work wonders. Or go online – meetup.com is a great place to find local groups.
MARTHA ROBERTS is an award-winning UK health writer and mental health blogger at mentalhealthwise.com
Photograph: iStock