Super Bowl: Mustard bagel dogs
You might find it hard to stop at 'just a few' with these delicious Super Bowl-inspired treats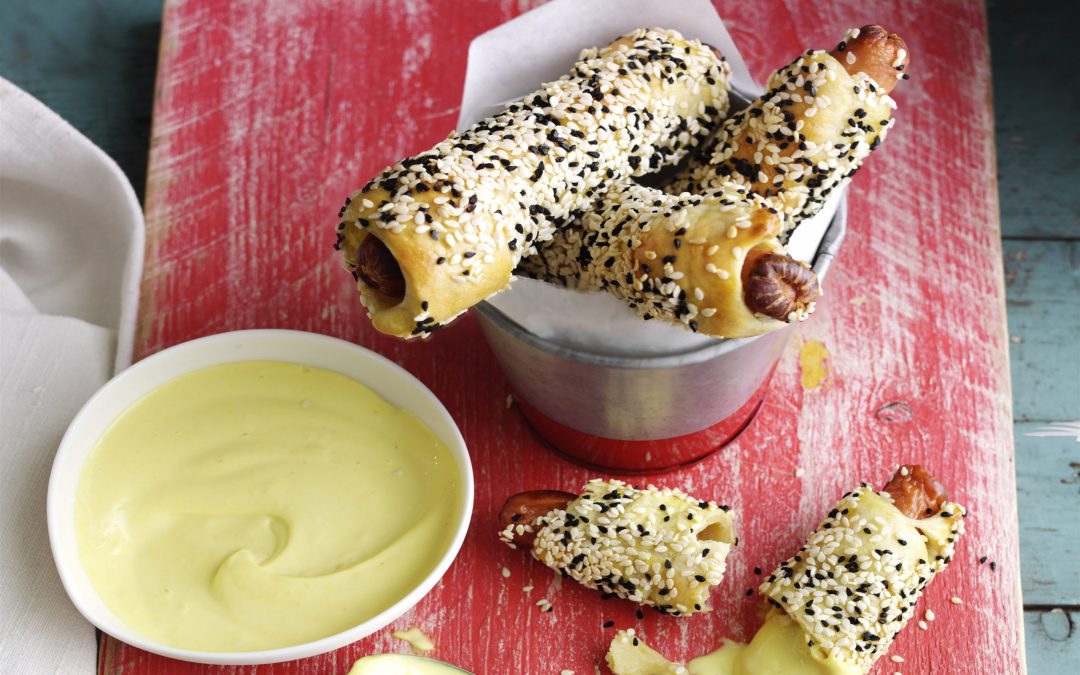 Similar to a sausage roll, this mustard bagel dogs recipe takes into play the Americans love of bagel dough. Try this moreish snack for yourself and guests while watching Super Bowl Sunday.
Makes: 10
Prep time: 15 minutes
Cook time: 20-25 minutes
Ingredients
220g ready-made pizza dough
2tsp French's classic yellow mustard
10 hot dog sausages, drained if canned
1 beaten egg
1tbsp black onion seeds (nigella)
1tbsp sesame seeds
2tsp French's classic yellow sweet mustard
60g mayonnaise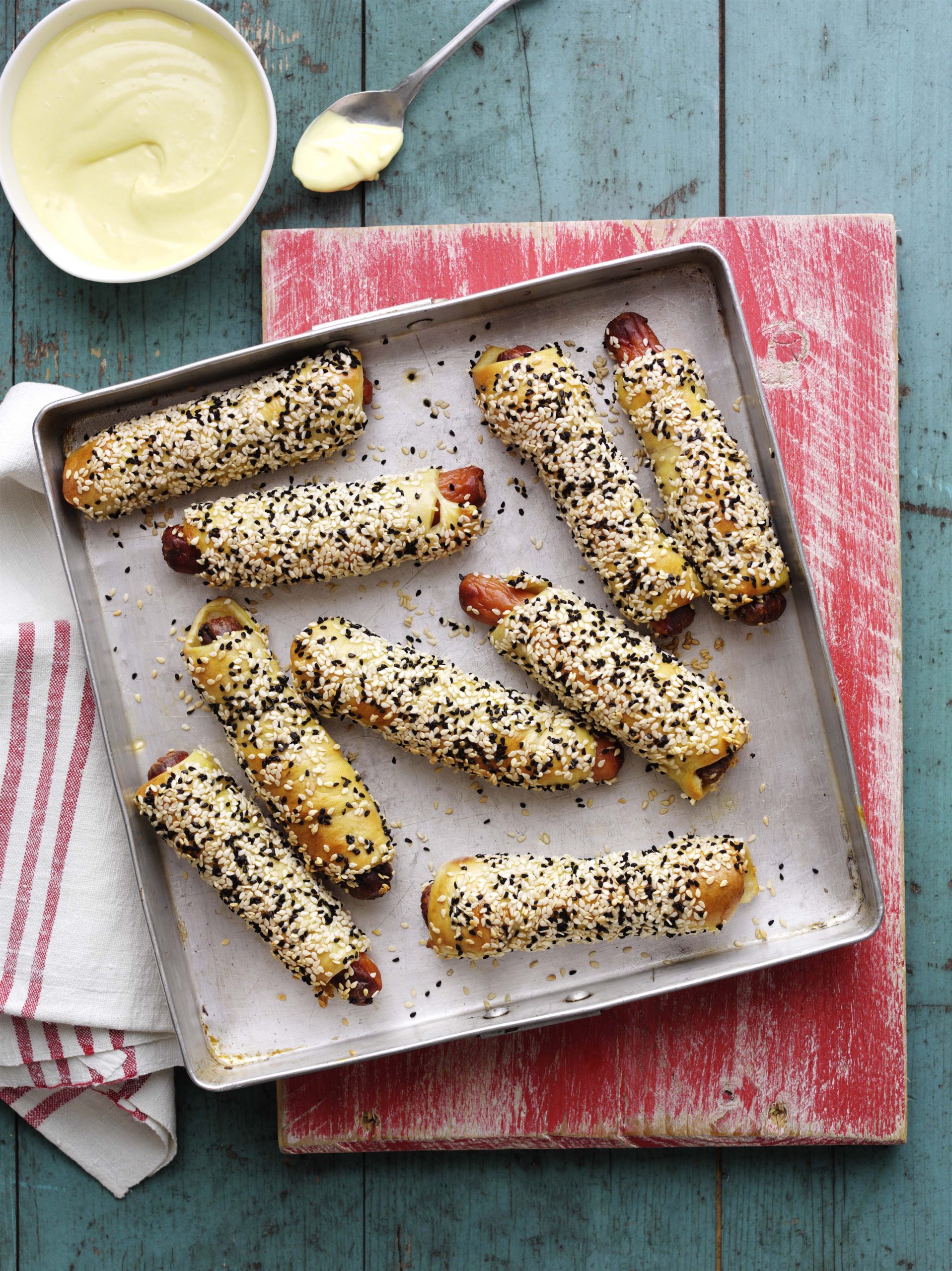 Method
1. Knead the yellow mustard into the pizza dough until evenly distributed, then lightly dust the work surface with flour and roll out to rectangle approximately 20cm x 30cm.
2. Cut the dough into 10 strips. Roll a strip round one of the hot dogs spiralling it along the sausage to the end. Set aside whilst repeating with the rest of the hot dogs.
3. Preheat the oven to fan 190C. Bring a large shallow pan of water to the boil. Add the bagel dogs a couple at a time and boil for one minute. Remove from the pan and drain on kitchen paper whilst cooking the remaining dogs.
4. Place the black onion and sesame seeds on a plate. Brush the dogs with beaten egg and roll them in the seeds until evenly coated.
5. Bake on a lightly greased tray for 15-20 minutes until golden and puffed up.
6. Combine the sweet mustard and the mayonnaise and use as a dip for the warm bagel dogs.
This recipe is from French's – find out more at frenchsuk.co.uk
See the rest of our food and drinks recipes in our dedicated food section.