Sunshine, safari and the Seychelles
Genevieve Roberts finds adventure as she encounters the wonders of nature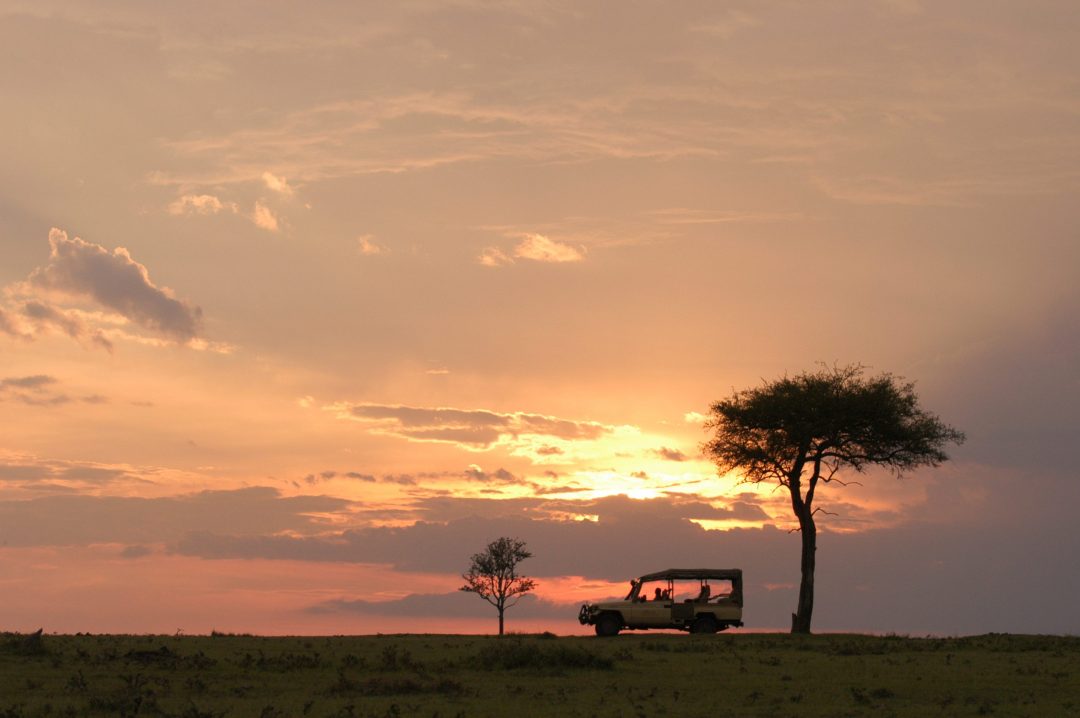 Fourteen hours after leaving Britain, we arrive in a place where time stills – pods of hippos bask in caramel-brown waters, protecting their skin, as prone to sunburn as me from the dry heat of the African sun. On the far bank of the river, a gigantic prehistoric-looking crocodile is motionless. Three kilometres on and we arrive at our camp, the Fairmont Mara Safari Club.
The very next day, on my first game drive, I mentally tick off lists of animals I've never seen face to face before. It's on later drives that I begin to really take notice of the curious markings on giraffes, and stripes on zebras as unique as human fingerprints, and the Milky Way streaking across the sky on our night excursion. It was then that it dawned on me: I'd fallen in love with Africa.
All too quickly my time on safari was up and the tiny aircraft that whisked us out of the bush, two days and many memories later, made the whole experience feel slightly surreal.
We flew from Kenya direct to the Seychelles, and I discovered a different kind of adventure on the remote archipelago some 1,200 miles east in the Indian Ocean. The 15-square-mile island of Praslin was believed by General Gordon of Khartoum to be the real Garden of Eden. We stay at Raffles, soaking up unparalleled luxury in private villas overlooking the ocean. Occasionally, a dolphin dances past, as if the choreographer of paradise wants to ramp things up a notch.
We visit the island of La Digue, a 15-minute ferry ride away, and watch old giant tortoises shuffle lazily on the way to the beach Anse Source D'Argent. At sunset, we head to Anse de Lazio, a white-sand beach 10 minutes from the hotel, where granite rocks contrast with the pale-blue waters so dramatically, it is often voted most beautiful beach in the world.
Both Maasai Mara and Praslin island have an immediate, striking beauty. But it is by stopping, watching and being patient that they reveal their stories.
And I've brought a little of the patience I learnt from the pace of safari back to my corner of south-east London. The foxes striding confidently in the lamplight of my street aren't as ruthless as hyenas, the daisies in the cemetery, whose heads may be mown at any moment, are not as exotic as the indigenous coco de mer, but if I look closely, their details are just as intriguing.
Somak Holidays offers an eight-night trip to Kenya and the Seychelles from £2,500 per person. Price is based on two sharing for two nights at Fairmont Mara Safari Club on a full-board basis, with twice-daily game drives, one night at Fairmont The Norfolk, Nairobi on a B&B basis, and three nights at Raffles Praslin Seychelles, B&B. Includes international and domestic flights and transfers.
Kenya Airways flies to the Seychelles via Nairobi from £822.35 return; return flights from London to Nairobi from £795.85. Safari Link flies to the Maasai Mara from Nairobi from £188 return.