Stepping up for the planet
Jen Stevens shares her experience of finding the courage to shine and make a difference as she stepped into a new role at reforestation charity, TreeSisters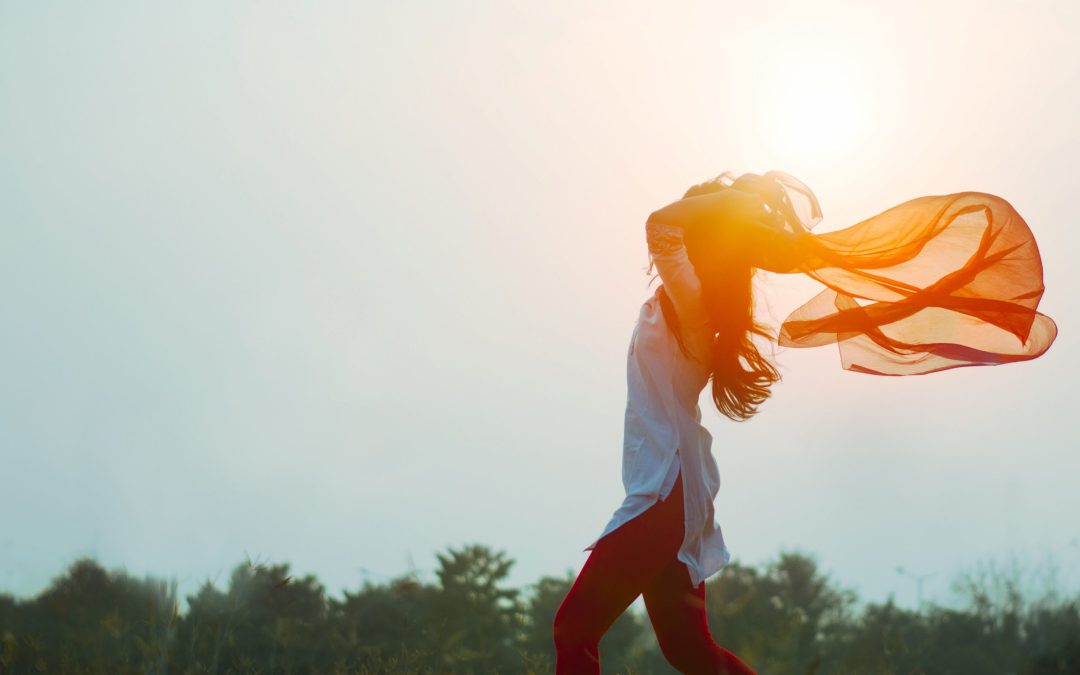 6 minute read
Sometimes we stand in these moments in our lives and we know that the decisions we are about to take will change the course of our own history. 18 months ago I was in that exact position, deciding whether to take a role as communications manager at a charity.
It would be my first foray into the charity sector and my first experience of working within a team that was truly on a mission to change the world. I had two job offers on the table, one from a technology start up – a world that I knew and understood. And the offer to become the new communications manager for TreeSisters – a small charity on a radical mission to reforest our Earth and create a shift in humanity from a consumer species to a restorer species.
Stepping into this new role at TreeSisters meant learning new skills and facing new demands. The team was completely remote working, something I hadn't experienced before and in multiple time zones. The role also required extensive copy writing, and although creative writing had always been a passion and a pastime, I kept questioning whether I was brave enough to use my words to voice the mission of an organisation.
It was by pure chance that at the time I was interviewing for TreeSisters, they were running a course which was a new experiment for them. It was called The Courage to Shine and the materials were designed to help individuals find their inner power. I stepped into the course at the same time as agreeing to the job. A leap into the unknown!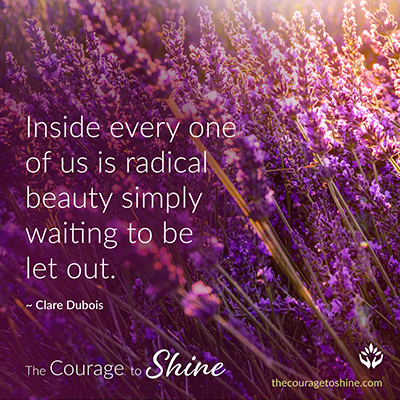 Taking a leap into the unknown, requires a huge amount of belief in yourself; something I had hugely underestimated before. Previously I had heard myself say time and time again "I can't do that". I had seen my friends start new relationships, my peers go for promotions I didn't think they would get, one of my best friends even created a yoga business from scratch through Instagram! Each time I admired them, but something held me back from following my own calling. A voice in the shadows of my mind keeping me in my perceived place.
As I onboarded into TreeSisters, I also took the messages and tools from The Courage to Shine course and began to dig into this little voice that was holding me back. I learnt a lot about myself, my fears, my expectations and what I thought I knew about my position in the world. I began to trust myself to take more risks, to lean into what I was afraid of and instead of turning away from it, I looked at the reasons why.
One of the key moments in which I realised how far I had come on my journey of courage was a few months after I had started at TreeSisters and we were planning our spring campaign. We sat in a virtual room together, across at least four time zones, and began dreaming into what the campaign would be. A previous version of me would have sat in silence, in awe as incredible ideas were developed from the contributions of others.
But in that meeting I stepped forward into my feminine leadership.
I felt my inner power, the confidence I have in my contribution and that my voice was here to be heard. I fell in love with the process of working within a connected team and co-creating something that felt like it came from a place in all of us that was shining.
As time has passed, I have drawn upon my learnings from The Courage to Shine multiple times. Not just in my work, but in my personal life and relationships too. Ultimately taking the leap into a new role and doing the course at the same time has allowed me to have a better understanding of my whole self, to identify what my gifts are to bring forward.
Over the past few months, there have been challenges beyond measure. Fires, flooding and now a global pandemic. In these moments, I often find myself asking, "what can I do?"
The answer is right here, in the lessons I return to from when I first took that leap of courage into a new role.
We can find our power from within us. We can find our inner ability to navigate through anything if we take the courage to step up and make a stand. We don't need to keep looking externally for answers to stop us feeling the panic or the worry. We need to find those answers within us. Harnessing that ability is like a super power – if we can realise that, we can get through anything.
We don't have to feel powerless in the face of our current global crisis. We can join in community and support each other, we can raise each other up and celebrate our individual gifts. We can bring all of ourselves forward and share our talents. It is our uniqueness that is needed right now, so let's celebrate that, let's enable our light to shine out into the world around us.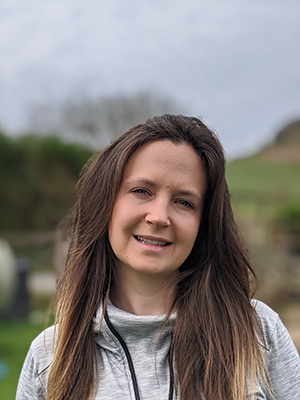 Jennifer Stevens is communications manager for the global, woman-led reforestation charity, TreeSisters. TreeSisters will be hosting their ground-breaking online course The Courage to Shine from Wednesday 13 May – Wednesday 3 June, helping to draw more of the emotional and creative brilliance out of us all, as we collectively look for ways to contribute to our world. The 21-day immersion process will be facilitated by the charity's founder, Clare Dubois. For more information visit: thecouragetoshine.com