Spa Special 2014: Ti Sana Detox Retreat & Spa, Lecco, Italy
In this year's Spa Special, we've purposefully sought destinations that work to heal, nurture and balance body, mind and spirit. We hope you enjoy them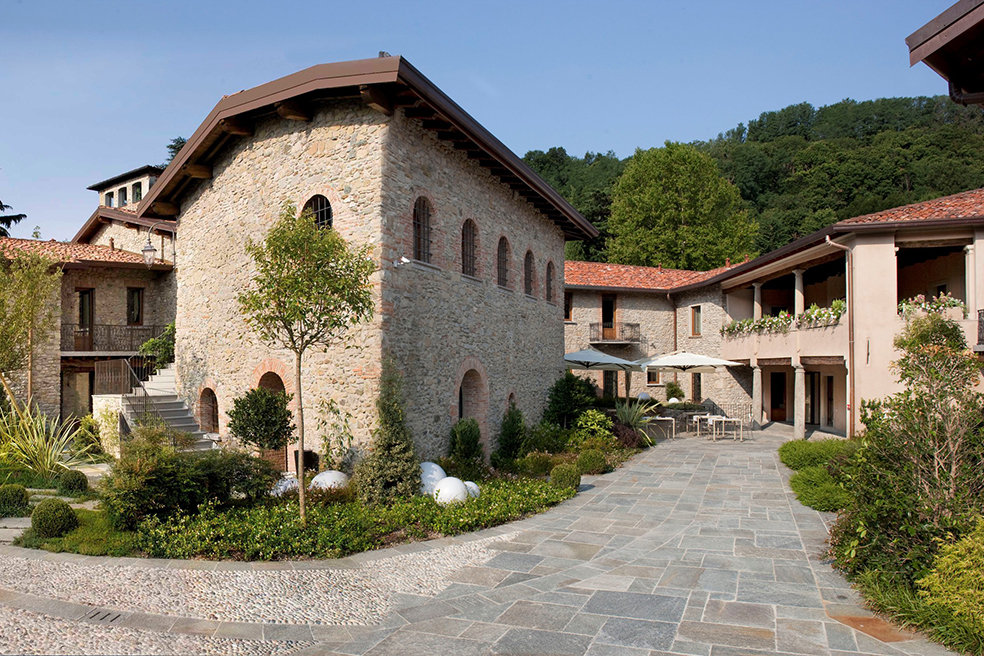 On the road into Arlate, my driver gesticulates at the impressive Madonna del Bosco shrine in the cliffside as we pass. Folklore has it that in the 16th century, the Virgin Mary appeared here to rescue a child from the jaws of a wolf. While I'm optimistic for my own sort of miracle over the next four days, I think divine intervention might be pushing it.
Ti Sana is a luxury wellness retreat in a beautiful converted villa run by the D'Angelo family. The timing of my trip couldn't be better. Ten weeks into an intensive yoga teacher-training course and juggling my normal 9-6, I'm near breaking point. I think I'm healthy but as Amedeo, the patriarch of the D'Angelo family, highlights during my initial assessment, I'm clearly running on empty.
The team have devised a 'lifestyle management plan' to treat and heal stressed-out guests like me. The cornerstone is a vegan, predominantly raw, diet. Chef Valeria creates tasty, inventive dishes (a cauliflower 'sushi' starter was a highlight) and portions are substantial. The menu, combined with two-hour walks along the Adda river, muscle-building exercises with trainer Mario Sella, hatha yoga and tailored treatments in the on-site spa, makes for a packed schedule. But it's a relief to know somebody has a plan for me, so I relinquish control and become malleable to the team's efforts.
Perhaps what I wasn't expecting was to discover so much about my own state of health. Through detailed diagnostic tests, Mario pinpoints which parts of my body (kidneys and lungs) are struggling under the stress I'm subjecting them to. I'm also chronically dehydrated and losing weight as my body steals valuable potassium from my muscles to keep going. As a borderline health freak and almost-yoga teacher, I'm speechless.
As the weekend goes on, the stunning scenery and alpine air start to permeate every cell and I feel truly calm for the first time in months. As I leave in a taxi to cross the suspension bridge high above the spectacular river, a vegan packed-lunch for the journey in hand, I can't help feeling my visit has been serendipitous. Maybe there really is something spiritual in the water after all.
The Ti Sana Wellbeing Booster package, designed by Wellbeing Escapes (wellbeingescapes.com), starts from £425pp for 2 nights, including all meals, treatments and activities, but excluding flights and transfers.
Words: Bella Binns