Sorry for your loss…
No matter how much we feel for someone who has just lost a loved one, it can be difficult to know how to comfort them. Living on the other side of the death of her mother, Annie Broadbent offers some suggestions for how to behave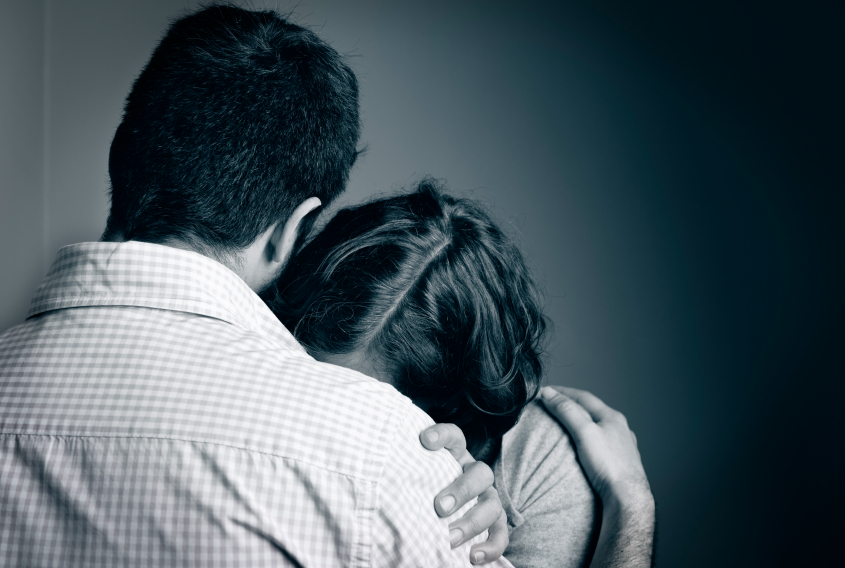 No two people ever experience grief the same way. And even if you're the one supporting the person grieving, what's the best way to do that?
Providing access to professional and personal advice to those supporting the bereaved needs to be as much a priority as providing access to those experiencing grief. Unless someone you love has died, how can you really know whether there is such a thing as too much crying? Or if it's a good idea to talk about the dead person? Or when to challenge their behaviour or acquiesce?
There's no one-size-fits-all with grief, but according to the professionals at Cruse Bereavement Care, understanding more about the mind of a bereaved person will inevitably enable the supporter to feel more equipped to help them. And ultimately, this will mean that friendships continue to be forged and even flourish through such suffering.
Here are some dos and don'ts:
Do:
Make a joke. This might come as a surprise but death and dying can be funny in some ways, and it can be a great way to acknowledge the enormity of what's happened to your bereaved friend.
Be honest. The best thing in any situation is to be honest. If you don't know what to say, you're not really sure what to do or you don't know what to write – just relax for a minute and then be truthful with yourself and with the person who is in mourning.
Acknowledge it. Even if you don't know the bereaved person that well or you didn't meet the deceased, make a point of letting your friend know that you care.
Don't:
Hug as default. Hugs are often more for the supporter than the bereaved. It's best to take a moment to try and read the body language – often when someone is reaching out for human contact, you can see it, and if you can't, then it's likely they just need space.
Make it about your experience of grief. Take this as a general rule of thumb. There will, of course, be times when the bereaved person wants to hear of your experience, but wait for them to ask you.
Give advice. Certainly in the early days, giving advice as to what's sensible or good for your bereaved friend may not go down well. That's not to say they don't need it, but dish it out carefully.
We Need To Talk About Grief: How To Be A Friend To The One Who's Left Behind by Annie Broadbent (Piatkus, £12.99) is out now
Photograph: iStock