Seven tips for yoga when pregnant
YogaBellies founder Cheryl MacDonald has some advice for mums-to-be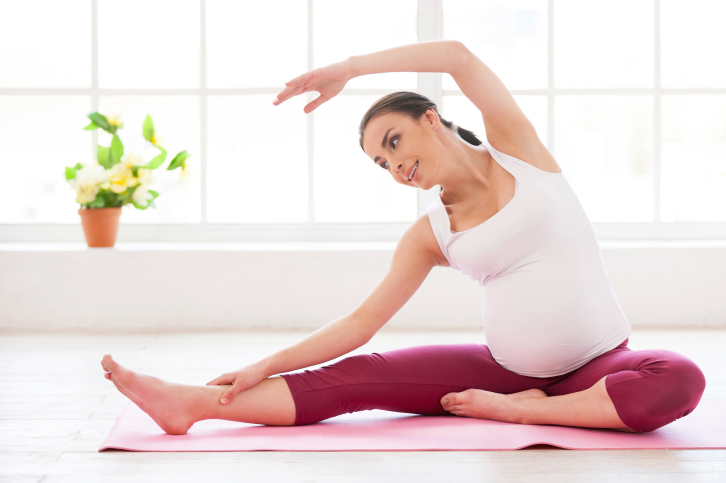 Cheryl MacDonald, founder of YogaBellies believes, 'practicing yoga during pregnancy maintains flexibility and general good health, as well as help mothers feel more positive about birth and parenting'.
Here are her top tips for practicing yoga while pregnant:
1. Choose your teacher wisely
It's important to find a yoga teacher that's right for you. Look for one that can cater for all levels and make you feel comfortable wherever you are in your pregnancy. Only attend a class with a fully qualified teacher for pregnant women accredited by Yoga Alliance or the Independent Yoga Network.
2. You don't need to be a pro
Don't worry if you've never tried yoga before, your pregnancy yoga teacher will set a steady pace. The focus is on practicing at the level you feel comfortable at – everyone will be at a different stage of pregnancy and feel differently so it's important to focus on what feels best for you and the baby.
3. Listen to your body and your baby
The most important thing is not to force yourself (or baby) to do anything you don't feel comfortable with. It's important to listen to your body's signals and slow down, even if you had a regular dynamic yoga practice before pregnancy.
4. Allow yourself to slow down
Super-fit mums can often find it hard to slow down during pregnancy, but this is just as important as keeping fit. Pranayama (yogic breathing) will be a big part of your pregnancy yoga class. This has been shown to lower blood pressure, help you sleep at night and relax during labour.
5. Be prepared for your labour
Pregnancy yoga helps you to learn adapted yoga postures as well breathing techniques to use to calm and soothe the mind. These can be beneficial when giving birth, so don't forget them.
6. Get baby into the correct position
Instructors will lead discussions on useful postures to help get baby into the correct position for birth as well as how to help turn a breech baby.
7. Get into position
You will learn postures and positions you can assume during labour and birth to assist your baby's easy entry into the world. Your yoga teacher will be able to advise on which postures are best suited to any specific conditions you may be suffering from as a result of pregnancy, such as pelvic girdle pain.
Cheryl MacDonald is the founder of YogaBellies that specialises in perinatal yoga and natural birth preparation. She created the Birth ROCKS natural birth preparation method and has trained over 70 YogaBellies teachers across the world and has been working with birthing women for almost 10 years.
More inspiration:
Read Yoga as a life lesson on LifeLabs