Retreats to help you find your sunshine
Despite our challenges, there will be a new dawn, writes Caroline Sylger Jones, as she reminds us of the replenishing sunshine that lies ahead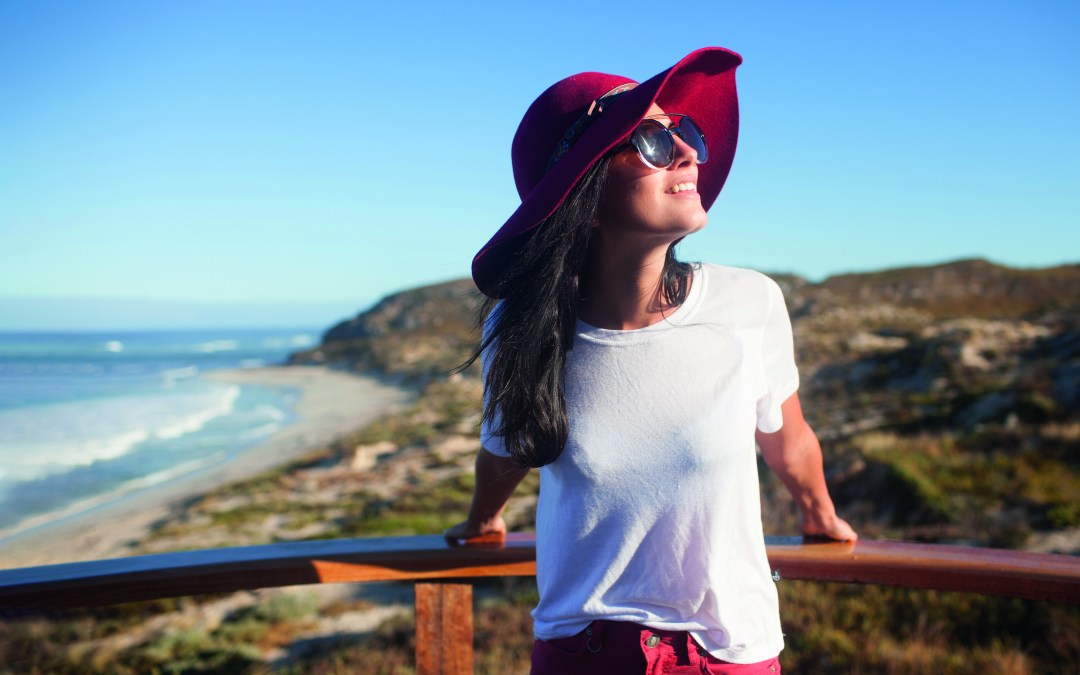 As I write this at my desk in Devon, sunshine slants over my fingers through the window and, on the bank outside, there is a cascade of blooming daffodils. I am infused with the hopeful warmth of lemon yellow.
The heat and light of the sun is always healing for me. It pierces through stress, fear and tiredness, and tops me up with immune-boosting Vitamin D. During this particularly hard wintering, it's to treasured times on retreat, where the sun has been a core component of my experience, that my memory has turned.
To a week with meditation expert Cornelius O'Shaughnessy of Bodhimaya at Villa La Coste in Provence, France, where every afternoon, I would layer on suncream and lie naked on my private terrace to enjoy its beam on every part of my body, bearing witness to my mind, and unable to be anything but in that moment.
Or to a Happiness Retreat with my mother and daughter at Borgo Egnazia in Puglia, Italy, where bright, white sunlight darted across our laughing faces as we lay carving angel wings and floating in star shapes on the surface of the elegant stone pool.
To the intense heat of the morning sun crystallising the sea salt on my back during my daily swim to the black rock that lies just offshore from Skala Eressos in Lesbos – which always set me up so well for my sessions on retreat with The Writing Room.
At The Sanctuary on Koh Phanghan in Thailand, it was a denser, jungle heat I basked in during the dips and dives of an intense detox fast, while a gentler sunshine graced my face in the gardens at Gaia House in Devon, brightening my spirit on a barefoot walking meditation.
As we all move through this difficult time, I hope that you too can plan the right retreat, which gives you the type of sunshine you need to bask in post-pandemic – whatever that may be.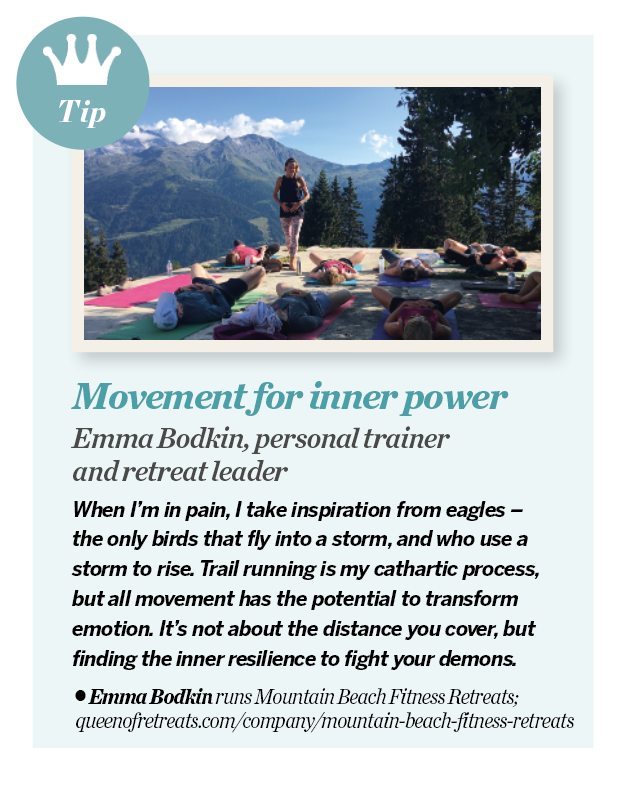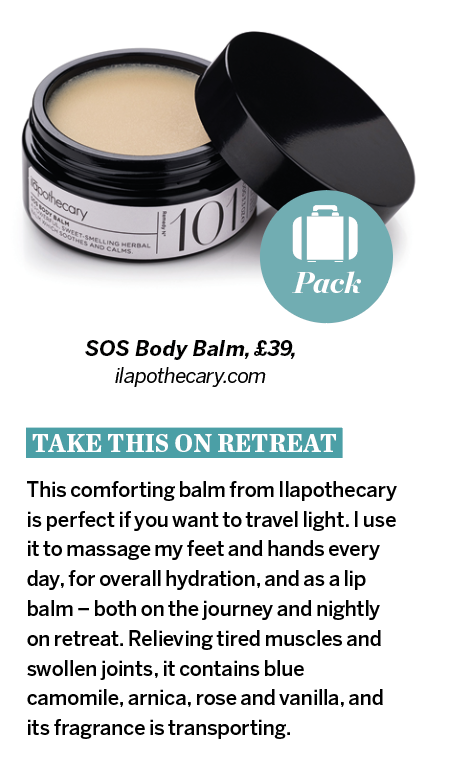 Post-lockdown retreats
These UK escapes for late spring and summer will help you reflect, rethink and rejuvenate.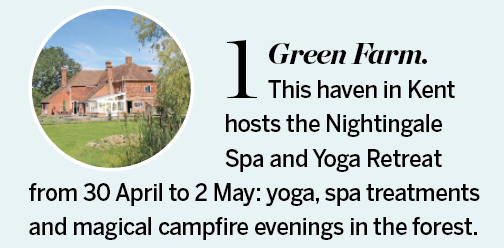 See https://queenofretreats.com/retreats/green-farm-spa-retreats-kent-england/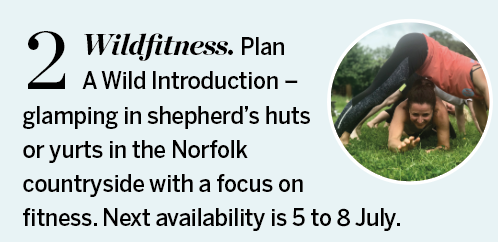 See https://queenofretreats.com/company/wildfitness/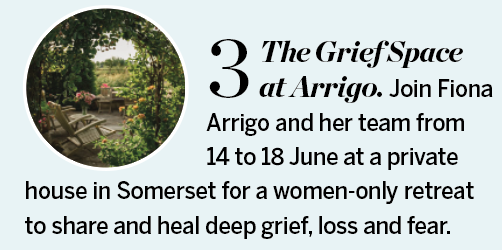 See https://queenofretreats.com/retreats/the-arrigo-programme-england/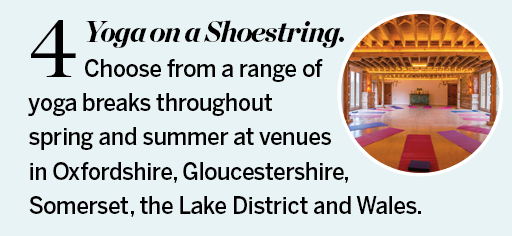 See https://queenofretreats.com/company/yoga-on-a-shoestring/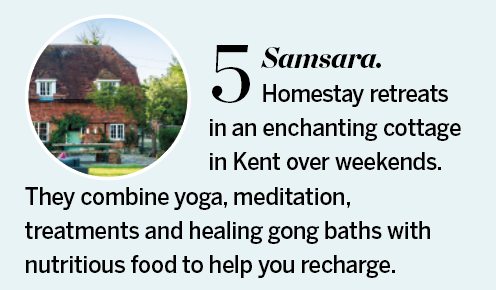 See https://queenofretreats.com/retreats/samsara-kent-england/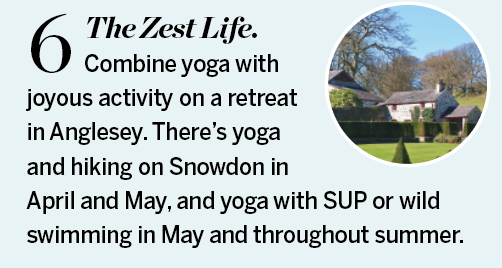 See https://queenofretreats.com/retreats/the-zest-life-wales/
For more information and honest, independent reviews of these retreats, go to queenofretreats.com

Image: Getty Images