Recovery brunch: curry leaf eggs
Chai Ki in Canary Wharf, London, has introduced a soul food recovery brunch that is ideal for forgetting about the cold weather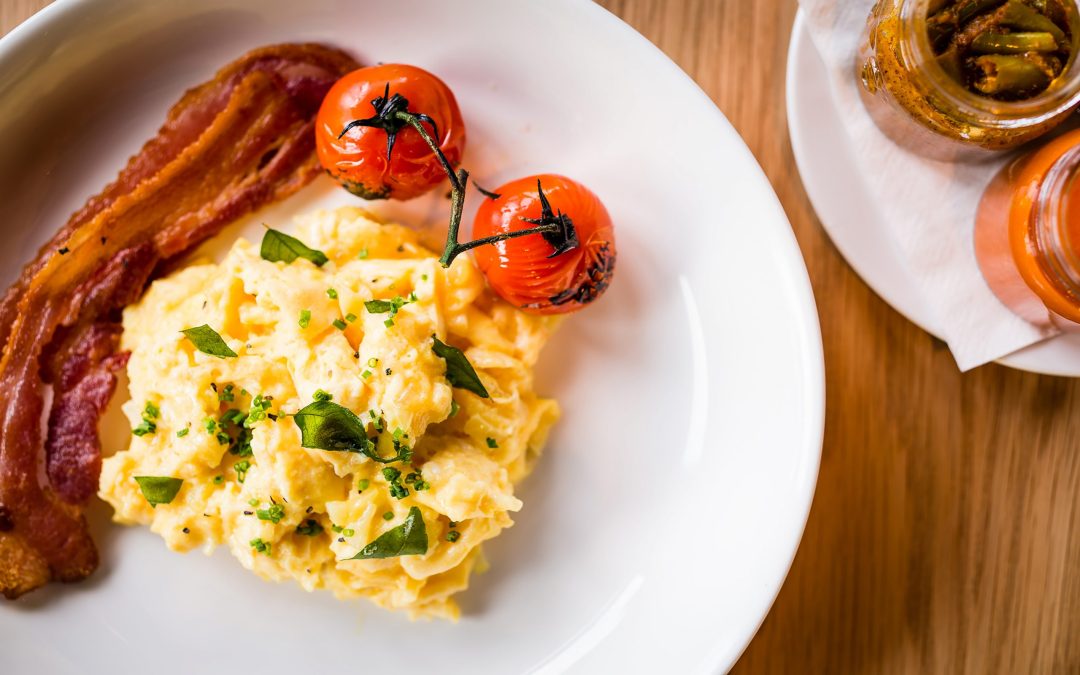 For those seeking respite from the chilly weather, Chai Ki has introduced a delicious recovery brunch.
Created by the founder of the modern Indian restaturant, Rohit Chugh, the brunch dishes will embrace 'pick-me-up' ingredients and warming spices. There's nothing wrong with indulging, but after a heavy night of feasting and drinking it's nice to rejuvenate and recharge.
'Our brunch and breakfast menus feature dishes with revitalizing powers of Indian herbs and spices – from turmeric for antioxidants, to chilli for an endorphin hit to kick start you in the morning,' says Rohit.
Brunch highlights include:
Curry leaf turmeric scrambled eggs with vitamin packed kadi patta (pictured)
The Full Nashta, an Eastern take on the 'Full English', with aloo tikki hash and masala beans, made with Rohit's Mum's secret spice blend
For chilli fiends, there's the option of 'slow burn hot sauces', to clear a heavy head; Agni 'fire' sauce and green chilli chutney with its own caution warning, definitely not for the faint-hearted.
For those wanting something sweet with their spice, buttermilk 'chaas' pancakes will be served with honey and maple syrup.
To give curry leaf scrambled eggs a go at home, here's the recipe:
Serves: 4
It's a very home-­style dish and every Indian household has it's own version. If you want to experiment, try adding green chilli, ginger, fresh coriander or a combination of all three.
Ingredients
8 large free range eggs
4 cherry tomatoes
2tbsp double cream
Knob of butter
2tsp olive oil
12g red onion
A few curry leaves
1tsp turmeric powder
Handful of chives
Pinch of salt and black pepper to taste
Method
Add the eggs, cream and a pinch of salt & black pepper to a bowl and whisk lightly until the mixture has a nice even consistency. Chop the red onions and cherry tomatoes.
Heat a non-­‐stick pan and add the olive oil and butter and allow the butter to melt on a medium heat. Before the butter browns, add the chopped onions and sweat down. Lower the heat and stir in the turmeric.
Pour the egg and cream mix into the pan and spread evenly. Heat for 15 seconds without stirring so that the eggs are part cooked and add the chopped cherry tomatoes.
Fold the eggs over across the pan and stir with a wooden spoon and leave for 15 seconds. Reduce the heat if the,eggs are cooking too quickly. Fold and stir a few more times until you are happy the eggs are cooked the way you like them.
Spoon the eggs on to a plate. Chop the curry leaves and chives and garnish. Serve with paratha, roti or buttered toast.
Find out more about Chai Ki at chai-ki.com or follow them on Twitter @ChaiKiLondon