Reconnect on a short staycation
Getting away from it all for just a night at a cosy hideaway in Cheshire is all it takes to get back in touch with what's important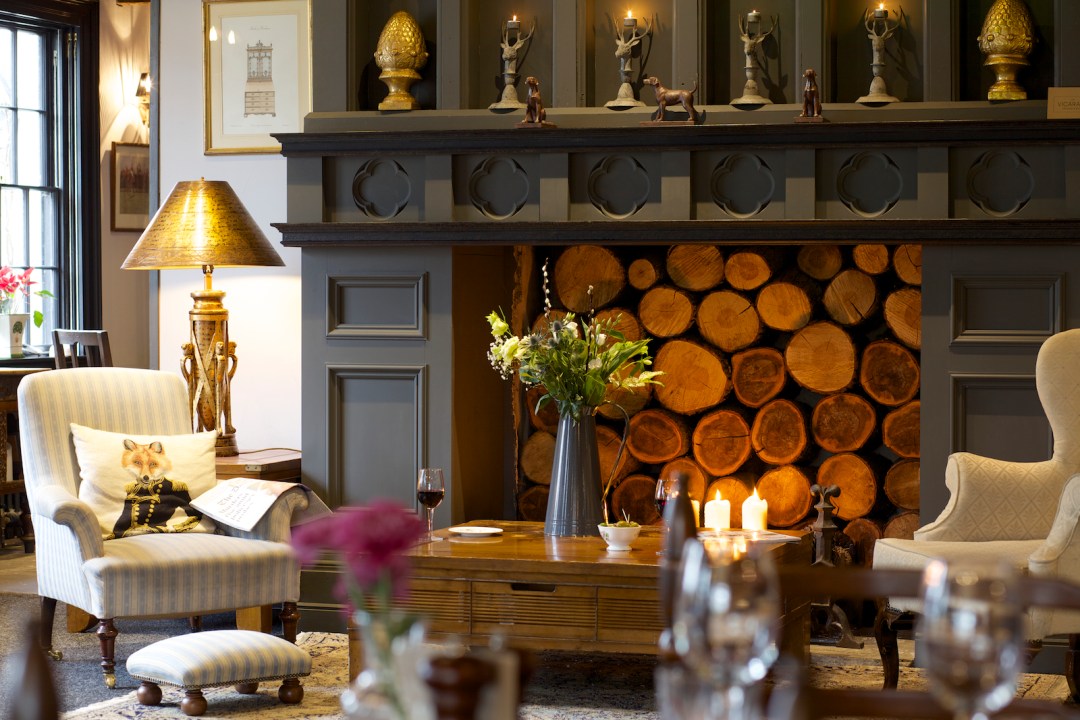 With a stroke of luck, there were delays on the train my husband and I were booked on to travel to Crewe from London, to get away for a night at the newly refurbished The Vicarage pub, restaurant and hotel in Cheshire. Lucky because instead of taking almost three hours on the slow train we'd reserved, we were able to swap our tickets for a faster one, where Crewe was the first stop from London Euston.
Just us two, with no children in tow, being on the train together with nothing more to do than just sit back and relax was a revelation. We talked a bit, read a bit, treated ourselves to some on-board food and drink and starting to feel ourselves unwind, the tension disappearing from our shoulders.
It was the first of many good results that came on our getaway. After a 20-minute taxi journey from Crewe (although you can get the train to nearby village Holmes Chapel and do the 10-minute walk instead), we arrived at The Vicarage to a warm welcome from the friendly staff and were shown to our room – with worn wooden beams on the low ceiling, a gigantic bed to sink our weary limbs into and a bathroom with a roll-top bath, in my mind, the ultimate in luxury. My husband made himself a top-quality coffee with the Nepresso machine and I enjoyed a fragrant Earl Grey tea in the mismatched vintage china, while relaxing on the huge bed piled high with cushions.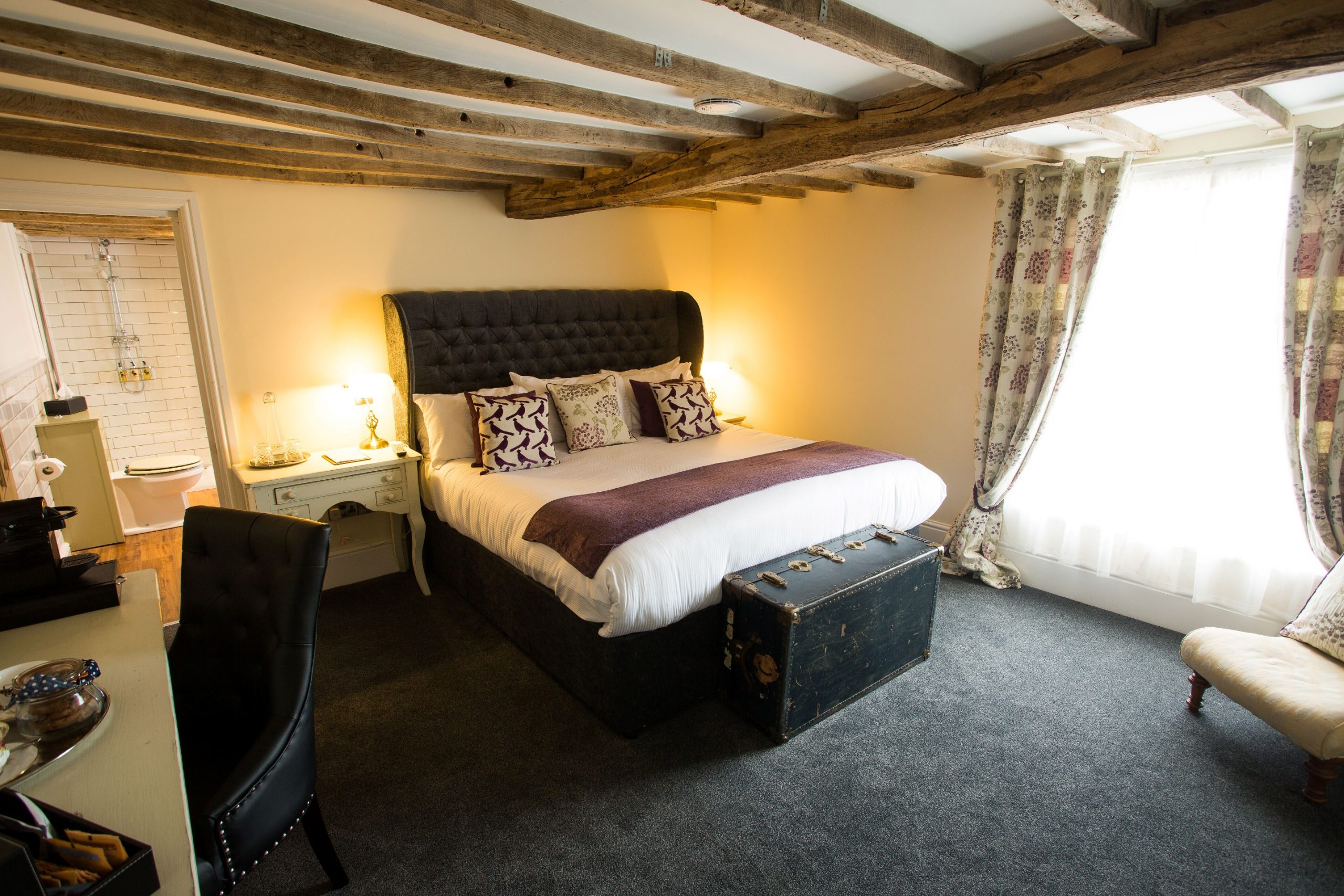 The Vicarage is 'olde worlde' but with a definite sense of humour. In the restaurant and bar, one of the warm mahogany-coloured wooden walls is decorated entirely with gilt-edged mirrors; another in the lighter breakfast room is covered with clocks. There's a bust of a British bulldog with a Churchill grin above one of the fireplaces; above the entrance are a group of deer-heads, and in the games room, with pool table, dartboard and retro arcade machine, the wallpaper was all bookshelves and books. It all seems to say, 'we know you're expecting to be surrounded by old stuff, but let's not take it too seriously'.
We were looking forward to a delicious dinner, as The Vicarage describes it: 'we try to source all of our produce locally with a menu driven by the gardeners, forages, farmers and suppliers of Cheshire.' And it didn't disappoint. We had chicken liver parfait with onion chutney and brioche and Cornish crab with melon, chilli and lime jam for starters, followed by the rump steak, cooked just on the right side of bloody for my carniverous husband, while I went for something from the specials board: the sea bream, pan-fried to delicious perfection on a bed of new potatoes, tomatoes and pickled crunchy cucumber.
Dessert for me was the Cheshire Farmhouse cheese board with Belton's Red Fox, White Stilton with Mango and Ginger, Burt's Blue and Divine Burt's which was… divine. Hubby plumped for the waffle with dark chocolate and toffee sauce, strawberries and honeycomb ice cream, followed by a liqueur coffee.
It was such a treat to just focus on each other and enjoy a meal together: we talked and reminisced, laughed and made plans, held hands and relaxed on our soft, welcoming bed, with the best night's sleep we've both had in ages.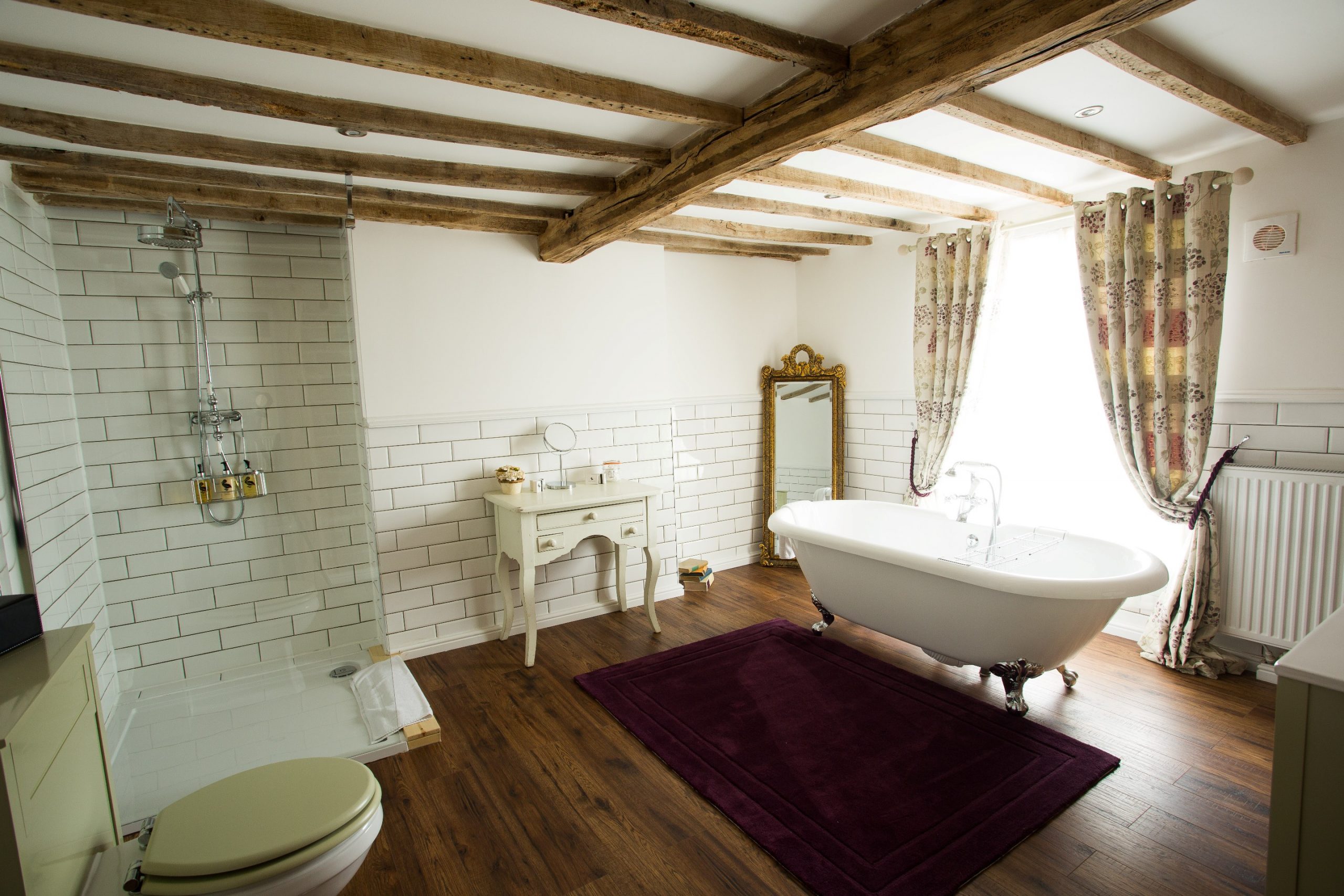 Breakfast was a great start to the day: a wide choice of pastries, cereals and yogurt as well as the option of a cooked breakfast. Hubby went for the Full English which he thought was a bit on the small side for the price, while I had two poached eggs on toast.
Well-rested and with full bellies, we relaxed in the pub area until making our way back to Crewe to catch the train home, determined to hold onto that getting-away-from-it-all feeling for just a while longer.
For more about The Vicarage, visit thevicaragecheshire.com