Recipes from Baladi
We featured an extract from new cookbook Baladi by Joudie Kalla, championing Palestinian food, in the October issue of Psychologies. Here are the extra recipes we didn't have space to include in the magazine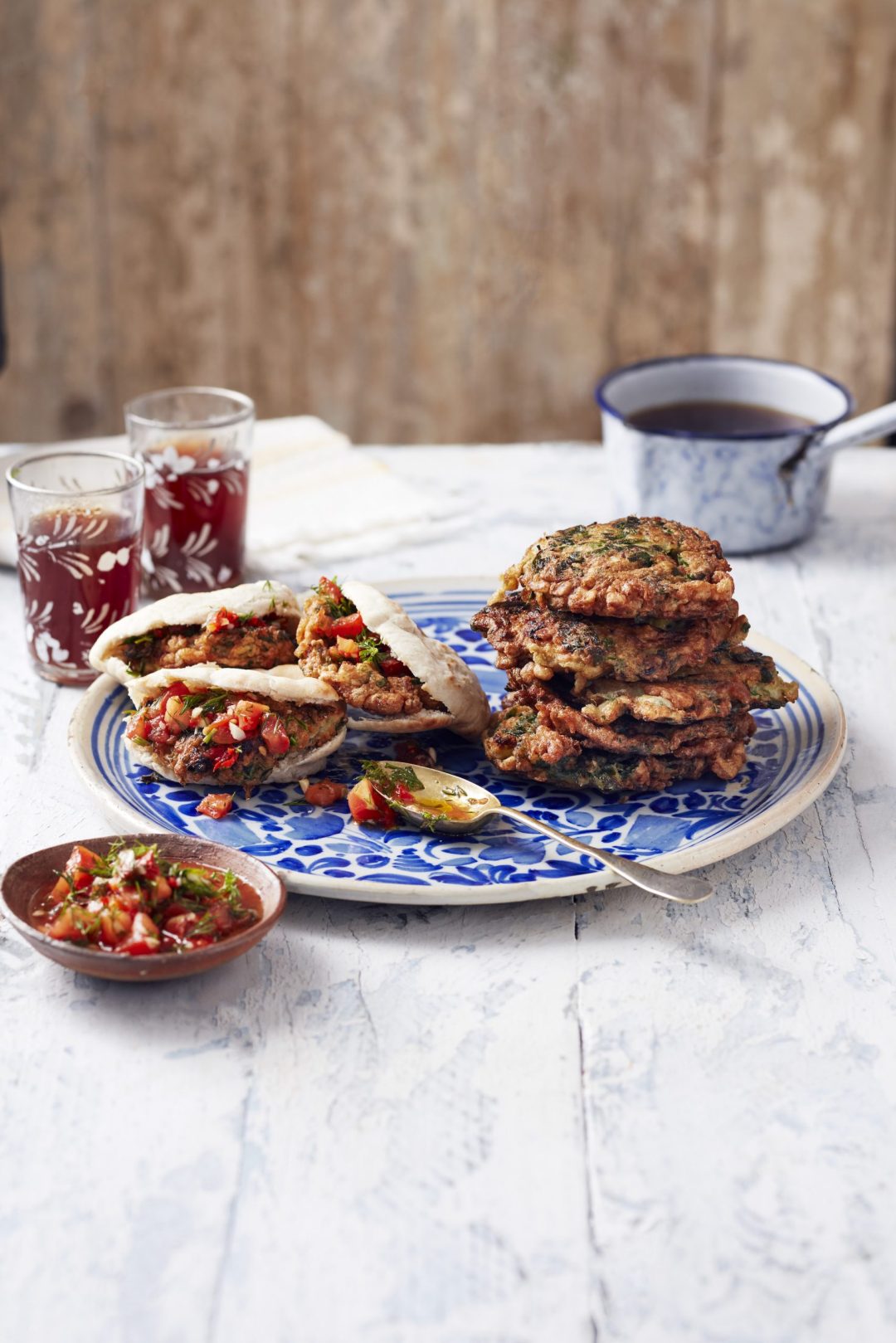 Qallayet Bandora
This is traditionally eaten by farmers to celebrate their olive harvest. You can create this fabulous dish in a simple setting, with a quick outdoor fire and a single pan. It is one of my favourites that I make all the time. The aroma and flavour of the ingredients turn a normal tomato into something else.
Serves 2–4
150ml olive oil, plus extra to serve
6 large, ripe plum tomatoes, sliced lengthways
1–2 garlic cloves
1 large green chilli, crushed
1 heaped tsp dried mint (don't use fresh mint as it changes the flavour)
salt
1 Heat the olive oil in a frying pan over a medium heat until hot. Add the tomato slices and let them sizzle – don't move them, as you want them to melt down but not become too 'saucy'. When they have been cooking for about 2–3 minutes, add the garlic and chilli and let them cook down. Season with a little salt.
2 After about 7–8 minutes, move the ingredients around the pan and stir through half the dried mint. Leave to simmer and thicken for another 12–15 minutes until they start to thicken, resembling the texture of a dip.
3 Scatter the remaining dried mint on top and serve with extra olive oil.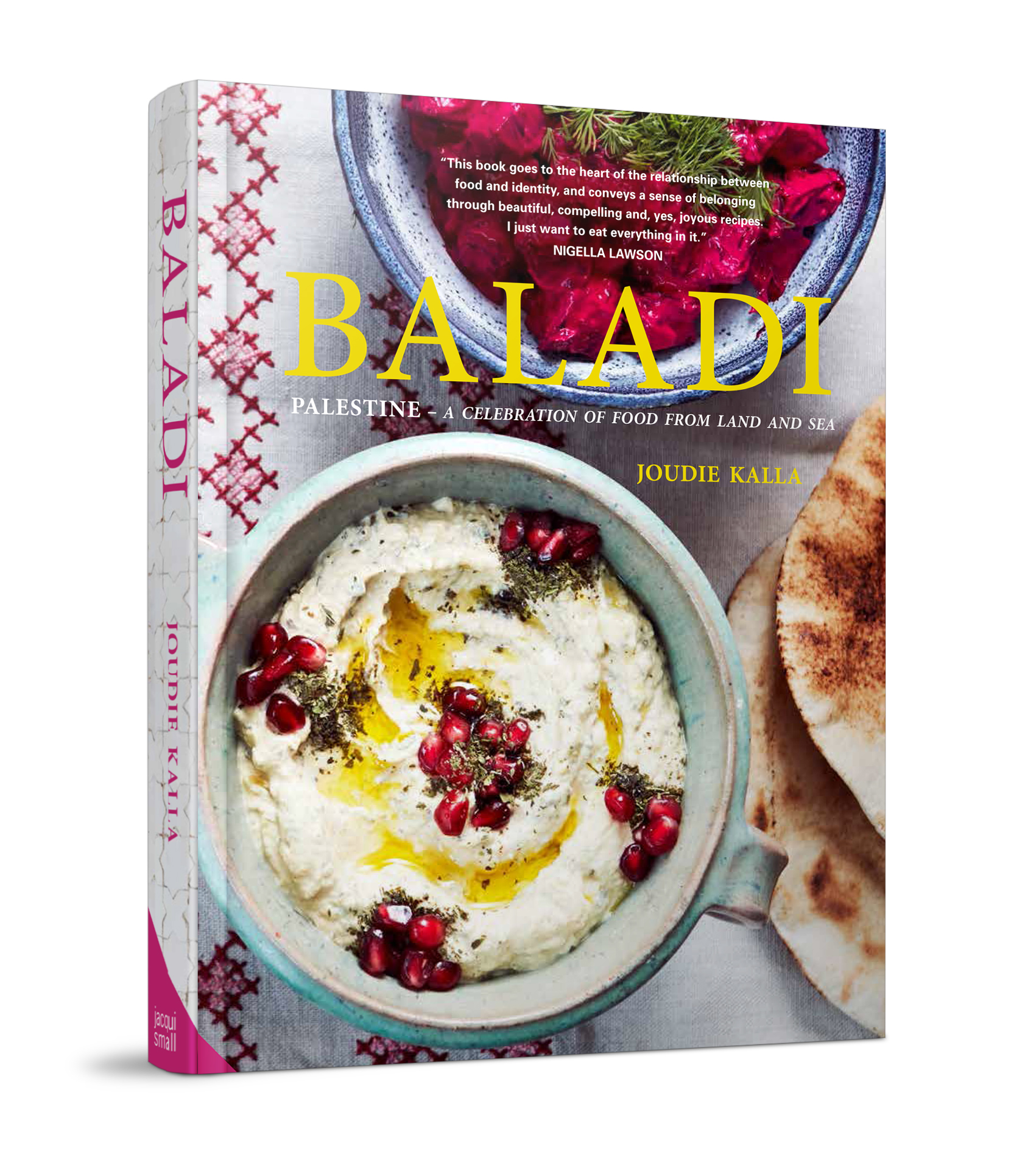 Kubez
Khubez plays a part in almost every Palestinian meal. I use it to scoop molokhia, Harak Usba'o, dips, and even rice dishes. It is simple to make and always better than store-bought. I like to change it up with sesame seeds sometimes, as I love them and they are so good for you.
Serves 8
1 x 7g sachet instant yeast
240ml warm water
1 tsp golden caster sugar
400g plain flour
50ml olive oil, plus extra to drizzle
sesame seeds
1 Mix the yeast and warm water together in a large bowl. Leave for a couple of minutes then add the sugar and stire through. Add the flour and olive oil and knead together until you have a smooth dough. This should take about 5-8 minutes. Leave the dough in an oiled bowl for about 1 hour until risen.
2 Preheat the oven to 220°C Fan (240 °C/465F/Gas 9). Cut the dough into eight equal pieces and shape them into balls. Place them on a baking tray and leave to rise for 10 minutes. Once risen, flatten each ball slightly to a pita shape then leave for another 5 minutes. Bake for 5 minutes, or until the pitas have puffed up, then drizzle with olive oil and sprinkle each one with 1-2 teaspoons of sesame seeds.
Spicy tomato sauce
2–3 garlic cloves
2 red hot chillies, chopped
4 ripened plum tomatoes, chopped
10g fresh dill
juice of ½ lemon
50ml olive oil
1 To make the sauce, please try and use a pestle and mortar. This is how we make it back home and it just releases the flavours better. If you do have to use a blender, then pulse, don't pulverize.
2 Begin by grinding the garlic cloves, then add the chillies and release the flavours. Add the tomatoes and half of the dill and grind away. You don't want to create a purée, but you do want the ingredients to blend together. Add the lemon juice and salt to taste, and once you are happy with the taste and consistency, add the oil.
Baladi: Palestine – A Celebration of Food From Land And Sea by Joudie Kalla (Jacqui Small, £26) is out on 18 October. Psychologies readers can buy a copy of Baladi for £20 (including p&p), by calling 01903 828503 and quoting offer code QPG508.