Reading books can make you happy
Health writer Martha Roberts on how you can read your way to happiness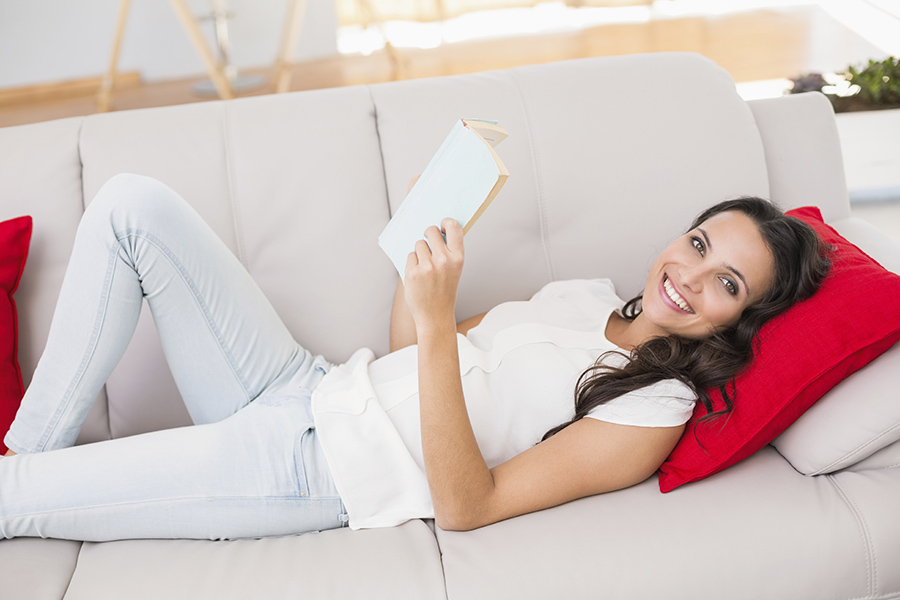 The project
Reading can transport you to all kinds of places, but can books boost mood and banish negativity?
The aim
Burying your head in a book can make you a happier person.
The theory
A 2008 review of bibliotherapy studies* found that 'bibliotherapy and associated interventions in the treatment of mental illness is supported by the evidence' and that it's particularly effective when used in conjunction with psychotherapy. Two earlier studies**† found bibliotherapy reduces depression.
But what if you're just reading on the bus or in bed? Experts say this can help, too. Psychologists at the New School for Social Research in New York found that reading fiction can enhance 'theory of mind' – the skill of understanding other people's mental states and navigating complex social relationships. People who are depressed often have low theory of mind (Lee et al, 2005). Research at the University of Liverpool found that readers are 21 per cent less likely to report feelings of depression and 10 per cent more likely to report good self-esteem than non-readers. Researchers at the University of Sussex found that after six minutes of reading, subjects' stress was reduced by up to 68 per cent. A 2013 survey by the Book Trust said, 'People who read books regularly are on average more satisfied with life, happier, and more likely to feel the things they do in life are worthwhile.'
Now, try it out
Make time for reading. Are you someone who never seems to find the time to bury themselves in a book? Oliver Burkeman suggests making regular time for reading, and creating a ritual out of it – perhaps always sit on the same chair or park bench.
Never be without a book. This way you will never miss an opportunity, no matter how small. Buy an e-reader if their portability means you're more likely to keep it by your side, or a slim book such as a Penguin Little Black Classic.
Buy an audio book. A book doesn't have to be in paper or e-book form. Visit audible.com where you can choose from around 100,000 audio books to listen to on your device.
Take a bibliotherapy course. Alain de Botton's School of Life runs courses with resident bibliotherapists. In a one-to-one consultation, you can 'explore your relationship with books so far and be asked to explore new literary directions'.
Try it! Read The Novel Cure: An A to Z of Literary Remedies (Canongate, £3.99).
*Fanner & Urquhart, 'Bibliotherapy for Mental Health Service Users', Health Information and Libraries Journal, 2008;
**Cuijpers, 'Bibliotherapy in Unipolar Depression', Journal of Behavior Therapy and Experimental Psychiatry, 1997;
†Den Boer et al., 'Why is Self-help Neglected in the Treatment of Emotional Disorders?', Psychological Medicine, 2004
MARTHA ROBERTS is an award-winning UK health writer and mental health blogger at mentalhealthwise.com
Photograph: iStock
More inspiration:
Read Get happy from the outside in on Lifelabs