Raspberry, white bean and rose cake
Make Tori Haschka's not-so-naughty cake for an easy and tasty treat – here's the recipe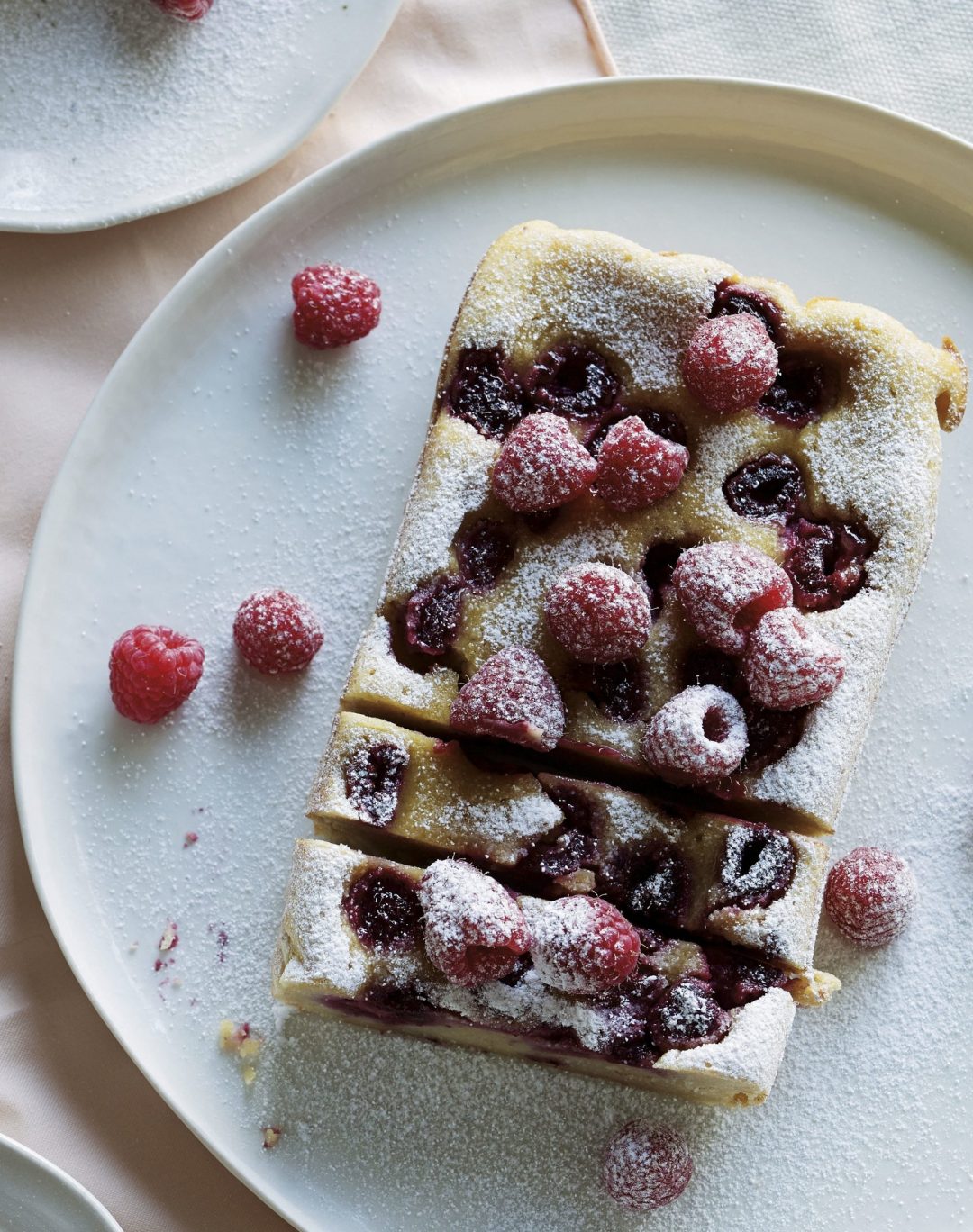 Makes 8-10 slices
Ingredients:
1 x 400g tin of cannellini beans, rinsed
3 eggs
100g caster sugar
1 tbsp rosewater
3 tbsp ground almonds
1 tsp baking powder (check it is gluten-free if cooking for a coeliac crowd)
125g raspberries (can be frozen, and you can also substitute other berries, or pitted cherries), plus extra to serve
Icing sugar, yogurt or creme fraiche, to serve (optional)
Equipment:
20 x 12.5cm loaf tin, greased and lined with baking paper
Method:
1. Preheat the oven to 180˚C/350˚F/Gas 4.
2. Using a stick blender and mixing bowl, blender or food processor, combine all the ingredients except the raspberries and blitz until smooth. The batter will appear quite liquidy but don't worry. Pour the batter into the prepared loaf tin and scatter the raspberries over the top.
3. Bake the loaf in the preheated oven for 35 minutes, or until a skewer inserted in the middle comes out with a few fudgy crumbs on it.
4. Leave to cool in the tin for 5 minutes, then turn it out. Dust with icing sugar and serve warm with more raspberries, yoghurt or creme fraiche for dessert, or allow it to cool and enjoy it with a cup of tea.
Cut The Carbs! by Tori Haschka (Quadrille, £20) is out now
Photography by Chris Chen