Put on your Kinky Boots
For a night of dazzling, feelgood entertainment, head to the Adelphi theatre on the Strand in London, and treat yourself to new musical, Kinky Boots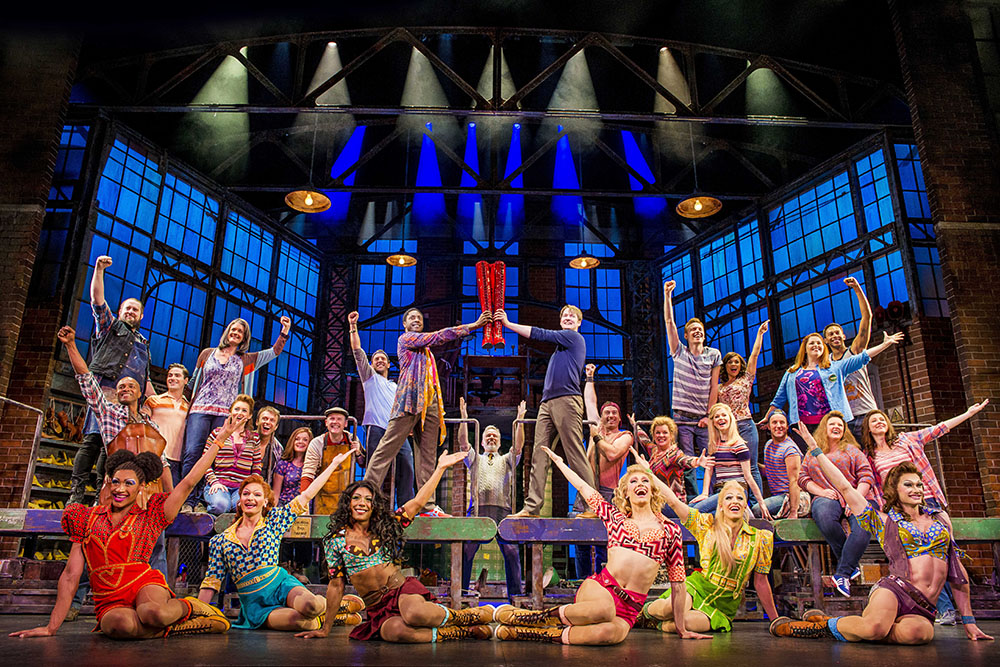 I love musicals. For me, there's nothing I enjoy more than escaping for a couple of hours into another world of song and dance with fabulous costumes, impressive choreography and an emotional story to tug at the heartstrings. Kinky Boots offers all that and more.
The show, which originated on Broadway, is based on the 2005 film of the same name, which itself was inspired by a documentary of a failing Northampton shoe factory that turned its fortunes around by making boots for drag artists. Charlie, played by Killian Donnelly recently in Memphis, is torn between his father's expectations for him to take over the business and his girlfriend's wish to start a new life in London. It is clear that he doesn't know what he wants, and it's only a chance meeting with drag queen Lola, played by The Voice finalist Matt Henry, that he has his eureka moment, and realises he could save his family's shoe factory by catering for the niche market of footwear for drag artists.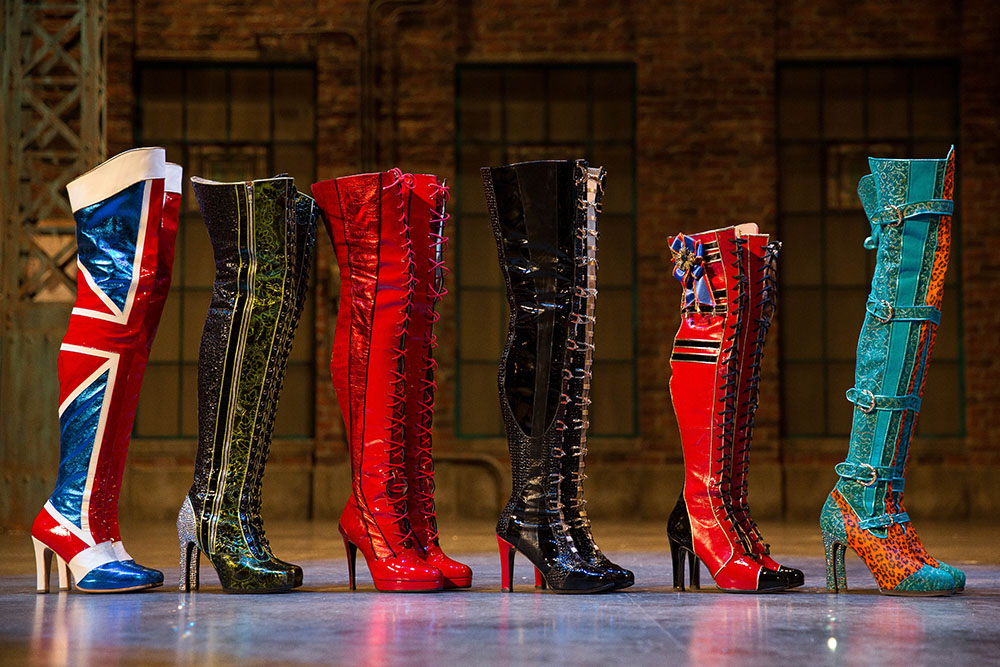 As in the tradition of all good musicals, the underlying serious theme is there from the start; here, it is obvious: overcoming prejudice and accepting people for who they are. It could be preachy and unconvincing, but the script by Harvey Fierstein together with the fantastic score by Cyndi Lauper, has you smiling constantly, and ensures you are rooting for all the characters to find success and happiness. There is a lot of humour, too; no-one takes themselves too seriously. When Lola is explaining to Charlie the difference between transvestites and drag queens, he says (with a camp flourish): "When a drag queen puts on a wig, she's Cleopatra. When a transvestite wears women's clothes, he looks like Winston Churchill in his mum's knickers!"
The second half has a more sombre feel and focuses on the themes of lingering prejudice, as the two male leads argue, but then reunite and find common ground as they emerge from the shadows of their fathers to accept their true selves.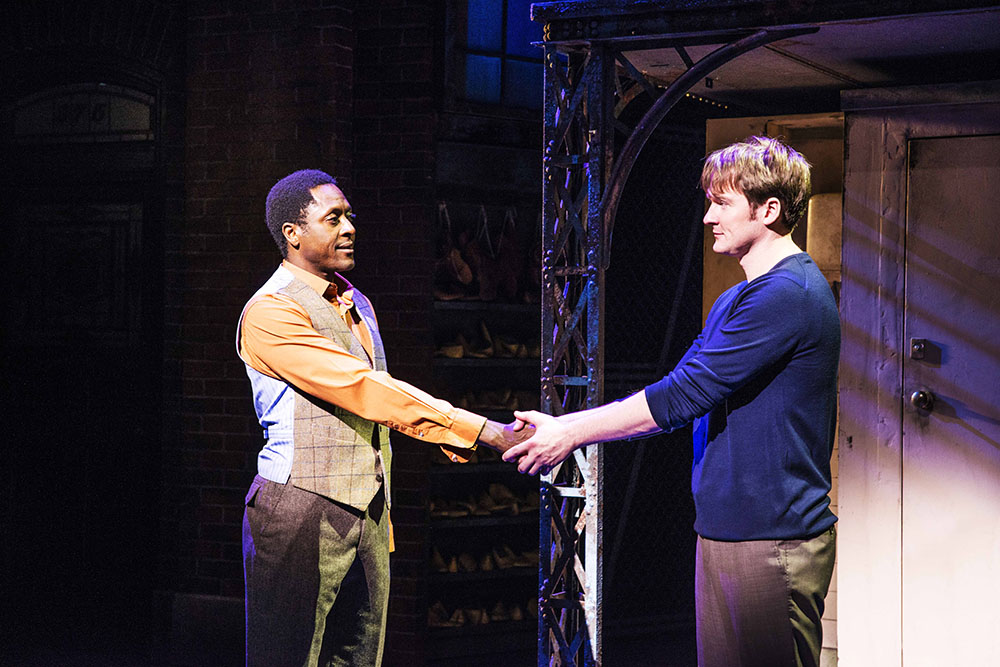 What makes the show such a visual treat is the choreography and outfits; especially those worn by the Angels, a sextet of drag artists who are Lola's backing group. They own the stage with their various acrobatics, and the factory number where they parade on the conveyor belt as a prelude to their climactic catwalk display, is one of the best in the show.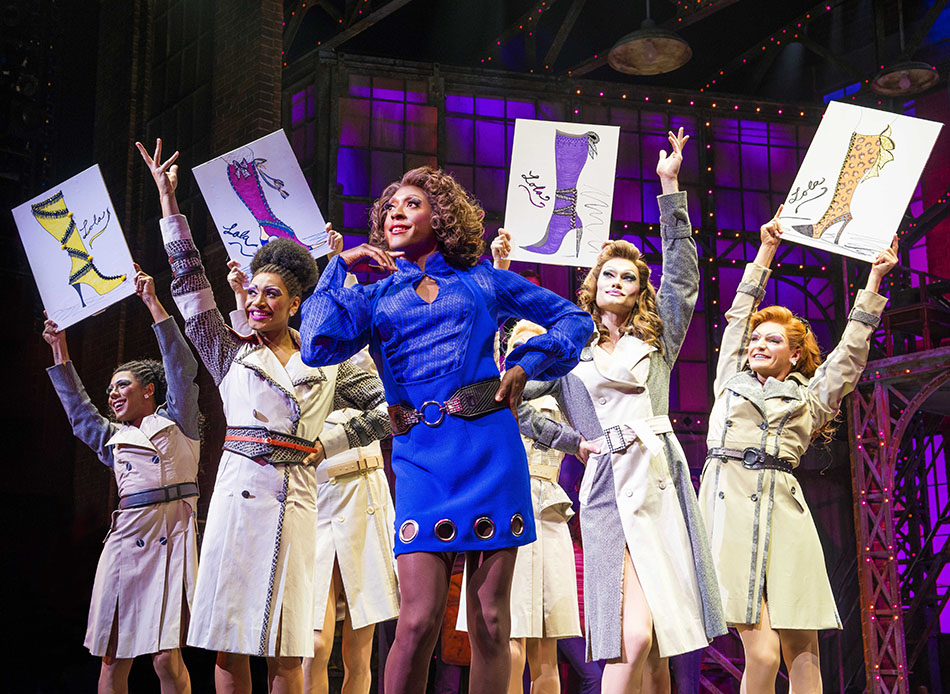 Cyndi Lauper's foot-tapping score includes songs influenced by 60s soul, 70s disco and 80s pop, with timeless power-ballads and rock themes, too. Henry and Donnelly both have rich, powerful voices that are a joy to listen to, and the supporting cast also gets a look-in, especially the character of Lauren, played by Amy Lennox, who almost steals the show in her rousing, hilarious 'The History of Wrong Guys'.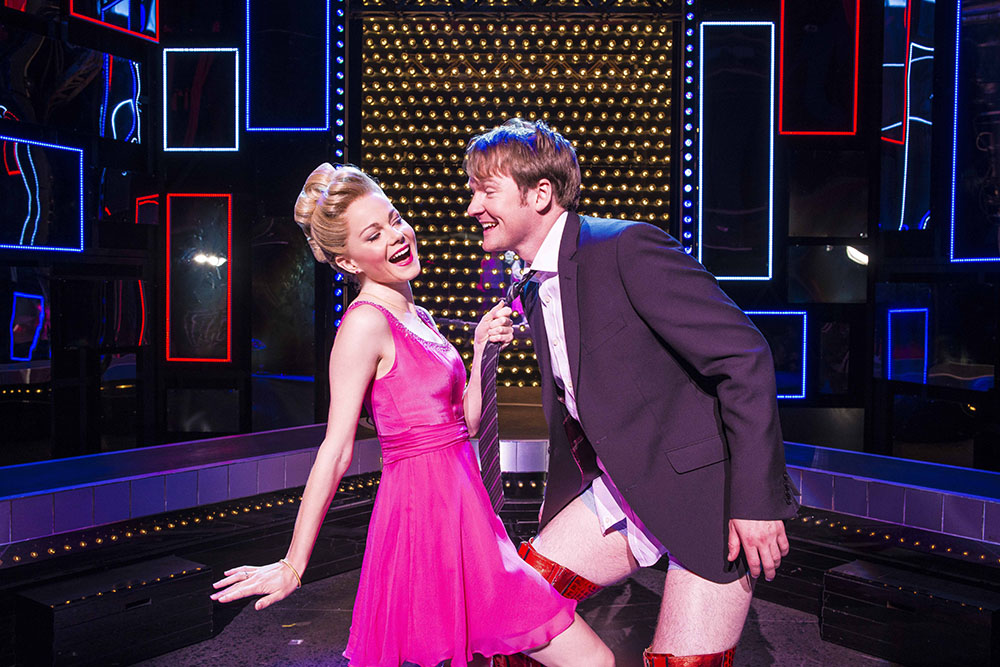 The 'six steps to success' from the whole-company song 'Raise up/Just be' are as useful as those you'd find in any self-help manual: 'pursue the truth, learn something new, accept yourself and you will accept others too, let love shine, let pride be your guide and you can change the world when you change your mind.'
Regardless of the show's message, it's worth seeing for a night of pure enjoyment and fun, that will have you smiling from ear to ear, and reaching for your own sparkly kinky boots, to unleash your inner drag queen!
Booking until 2016, visit kinkybootsthemusical.co.uk
Photographs: Matt Crocket, Matthew Murphy