Psychologies' new book 'Real Ambition' is out now
What's stopping you from realising your ambitions? Our new book Real Ambition: Quit Dreaming and Create Success Your Way is out now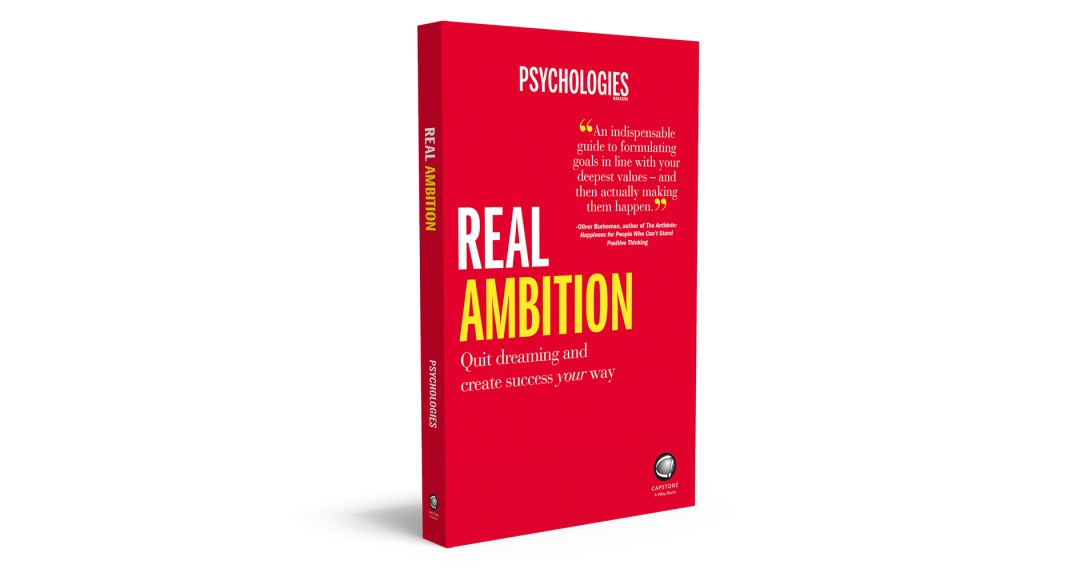 What kind of successful person do you want to be? If you think being ambitious is a negative trait, it's time to think again.
Real Ambition will help you understand why some people achieve their ambitions and exactly what is getting in the way of yours. We will give you a clue – it's YOU!
Packed full of scientific evidence and cutting edge global research Real Ambition offers five simple secrets to success, giving you the tools to keep track of your dreams every day.
Real Ambition is:
Packed full of tips, techniques and advice to help achieve your dreams
Based on scientific evidence and cutting edge global research
Rigorous with credible content presented in a light and accessible manner
Inspirational yet down to earth and practical
The meaning of ambition and success is something that varies from person to person. What success means for you or what you want to see for yourself in the future might be completely different to someone else's interpretation.
Perhaps you dream of making it in a highly competitive arts and entertainment field or you might want to escape a dreary job for an exciting career.
You might determined to make so much money you don't have to every worry. Or you might have decided to totally change your life by moving to a different city or even country.
Inspirational and motivational, yet practical and down-to-earth, Real Ambition provides expert guidance and a roadmap to achieving your dreams.
Find out more and buy the book here.
Read a sample chapter of the book here.