Positive fitness: get into swimming
Psychologies' beauty and wellbeing editor, Amerley Ollennu, tests the latest fitness trends, delving into the psychology of exercise to give you the tools to get and stay fit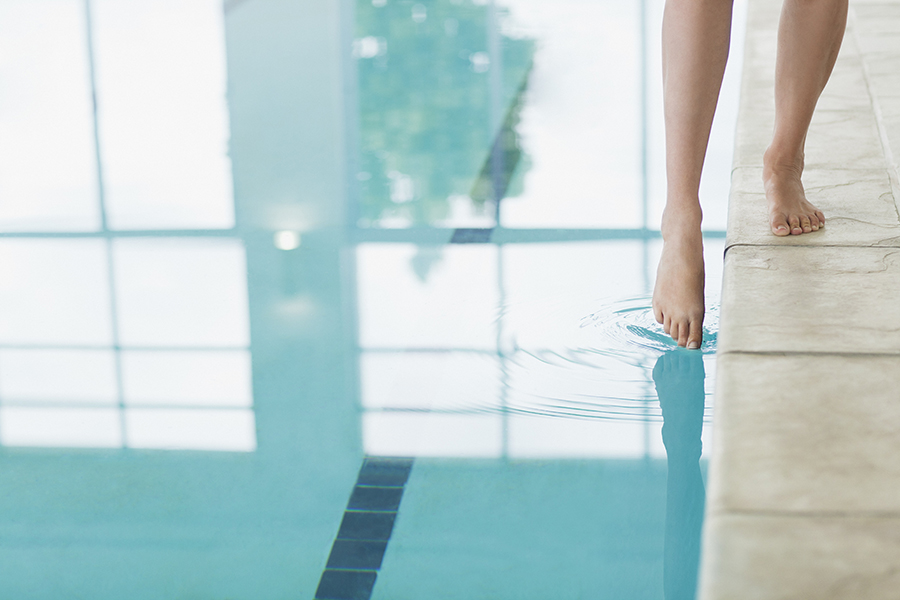 The rigmarole of swimming used to put me off – why do caps still let your hair get wet? Why is it so hard to find a cossie that stays put in all the required places? However, knowing that swimming is good for you (especially for me, as I have arthritis in my left foot), I decided to give it a chance.
Dive in
As a child, I loved to swim, but somewhere along the way I picked up bad habits, such as avoiding putting my head in the water. 'This is incredibly common,' says Seyedeh Mohammadi, senior swimming manager at Virgin Active UK. But she believes it's worth persevering, as swimming can strengthen the heart and lungs, reducing the likelihood of chronic illnesses such as heart disease, Type 2 diabetes and stroke. 'It's also a fantastic way to increase flexibility and, because it's a non-weight-bearing exercise, it's ideal for those with joint issues,' she says.
Then there is the relaxation factor; akin to meditation, 'swimming encompasses the three steps critical to a meditative state – pranayama (breath control), pratyahara (withdrawing the senses from the outside world) and dharana (concentration),' says Mohammadi. But it's important to hone your technique as, like with any exercise, if not done properly injury can occur, most notably through pressure on the neck and spine. Mohammadi recommends lessons or a one-on-one refresher session with a coach. 'Take things slowly the key to an effective fitness-focused swimming session is interval training. Mix short work and rest segments and try a variety of strokes and intensity levels,' says Mohammadi.
And it's not just swimming that can be done in a pool. As water provides 12 times more resistance than training on-land, and has the ability to support the body, working out while submerged is a no-brainer. From old-school aqua aerobics to high-intensity interval training and spinning, water-based classes are springing up all over the UK.
One month on…
I'm mixing my water workout with regular weight-training sessions, and I feel a lot more relaxed. Once a week, I head to my local Virgin Active, and spend 45 minutes in the water. I start with running, lunging and squatting, followed by 15 minutes of interval training, then I swim any which way I like for 15 minutes – with my head in the water! I'm pleased I pushed through my initial reluctance, because as soon as I start to swim, my head clears, my stress levels lower, and I emerge happy and calm.
For more, see virginactive.co.uk
Photograph: Corbis