Oscar glory for Julianne Moore, our March cover star
Our cover star Julianne Moore talks about that 'age-gap', being who you really are and supporting people with Alzheimer's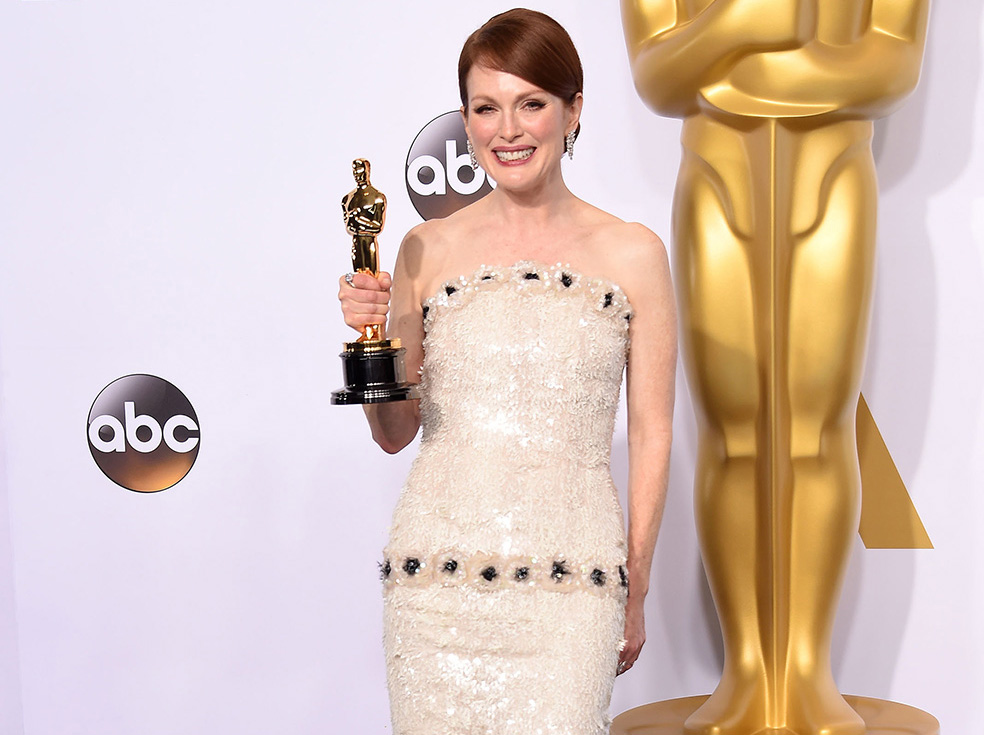 Massive congratulations to this month's cover star for winning the Best Actress Oscar for Still Alice, in which she plays a brilliant linguistic professor who is diagnosed with early-onset Alzheimer's.
Her charming acceptance speech made everyone laugh. 'I read an article that said that winning an Oscar could lead to living five years longer,' she said. 'If that's true I'd really like to thank the Academy, because my husband is younger than me.'
Watch her speech here:
In our cover interview, she talks about the age-gap between herself and her husband writer/director Bart Freundlich, who is nine years her junior. In recent films Don Juan and What Maisie Knew, she played women with younger lovers but Moore is dismissive about the fuss which is made about it. 'It's about the connection with the person,' she says. 'I have women friends who are significantly younger or older than me. It's not about cultural references; it's about who you are and I've been on both sides of that.' Her first husband was 10 years older than her.
Beyond earning a few extra years, Moore's Oscar win also gave her the opportunity to champion the cause at the heart of Still Alice – Alzheimer's disease.
'I'm thrilled that we could shine a light on Alzheimer's disease,' she said. 'So many people with this disease feel isolated and marginalized. One of the beautiful things about movies is they make us feel seen and not alone. People with Alzheimer's deserve to be seen, so we can find a cure.'
For more information, see Alzheimers.org.uk or call Alzheimer's Society National Dementia Helpline on 0300 222 1122
Photograph: Corbis