Nutrition Notes: Tune in to turmeric
Eve Kalinik explains how, far from being simply a curry staple, turmeric contains some remarkable health properties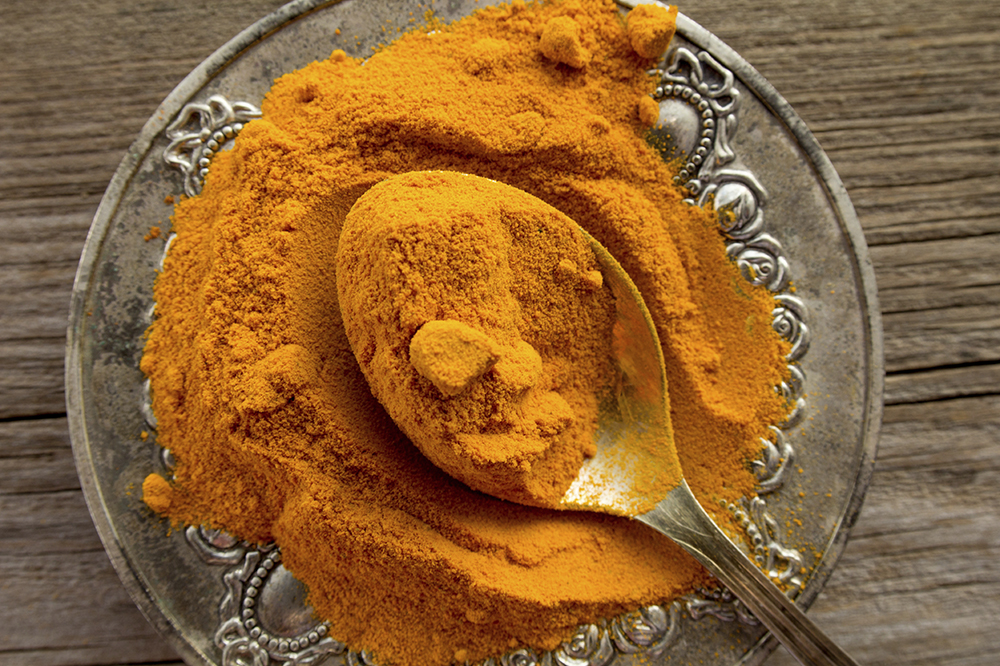 Every spice has a place in my kitchen, but one is definitely at the top of my list: turmeric. Deeply golden in colour, its vibrant hue is steeped in history and traditionally used in ancient medicinal practices such as Ayurveda.
But this punchy spice also has the backing of modern scientific studies that verify its wide-reaching preventative and functional health benefits. This is derived from naturally occurring chemical compounds known as curcuminoids, the most significant of which is curcumin, which give it all of its incredible positive molecular benefits.
Curcumin has a justifiable rep as a potent anti-inflammatory that research shows targets and blocks NF-kB – a molecule that switches on inflammatory mediators, and has been linked to chronic diseases, such as arthritis. Curcumin can also help support better management of blood pressure and flow, which makes for an encouraging association with heart disease. And as a potent antioxidant, turmeric helps to protect the body from damaging free radicals, and along with neutralising these substances, it enhances the activity of our own antioxidant enzymes.
It may also have neurocognitive benefits due to its positive influence on brain-derived neurotrophic factors and metabolism of amyloid plaques that have been linked to conditions such as Alzheimer's, dementia and depression.
Moreover, recent evidence suggests a link between turmeric and cancer, where its intracellular actions seem to influence processes such as tumour progression and the natural turnover of cells. And that's not where this golden spice stops. It has unique properties that slow and speed up certain liver pathways, and so supports natural detoxification, as well as being linked to improvements in skin conditions, such as psoriasis and premature ageing.
Most of this research is based on therapeutic dosages of one gram or over, and you would have issues eating all of that in one go, but having even a small daily amount can have cumulative effects. There is one caveat though – you need to eat turmeric with black pepper when cooking and look for bioperine if you are buying a supplement (consult a registered practitioner before taking supplements).
Turmeric needs this partner to be properly absorbed, or it pretty much goes right through the digestive tract. It's also best eaten with a healthy oil, as it's fat-soluble. Curry works well (make with ghee or coconut oil), or add to salad dressings with sesame oil, black pepper and lemon juice, or into chai lattes and smoothies – with a pinch of black pepper!
GOLD MEDAL WINNERS
I really love Instantly Golden turmeric latte from food brand Wunderworkshop, who are the experts in all things turmeric, £6.99/130g.
Steenbergs Organic Fairtrade Turmeric – where possible, opt for organic and Fairtrade to support local communities. This one has an incredible taste and I add it to everything, £2.60/40g.
Paleo Wraps Turmeric are delicious and the combination of coconut and turmeric is heavenly. Pack with sweet or savoury fillings, £8.99/seven wraps.
For more, go to evekalinik.com
Photograph: iStock