Nutrition Notes: Raw Superfood Truffles
Power up your diet with some superfood powders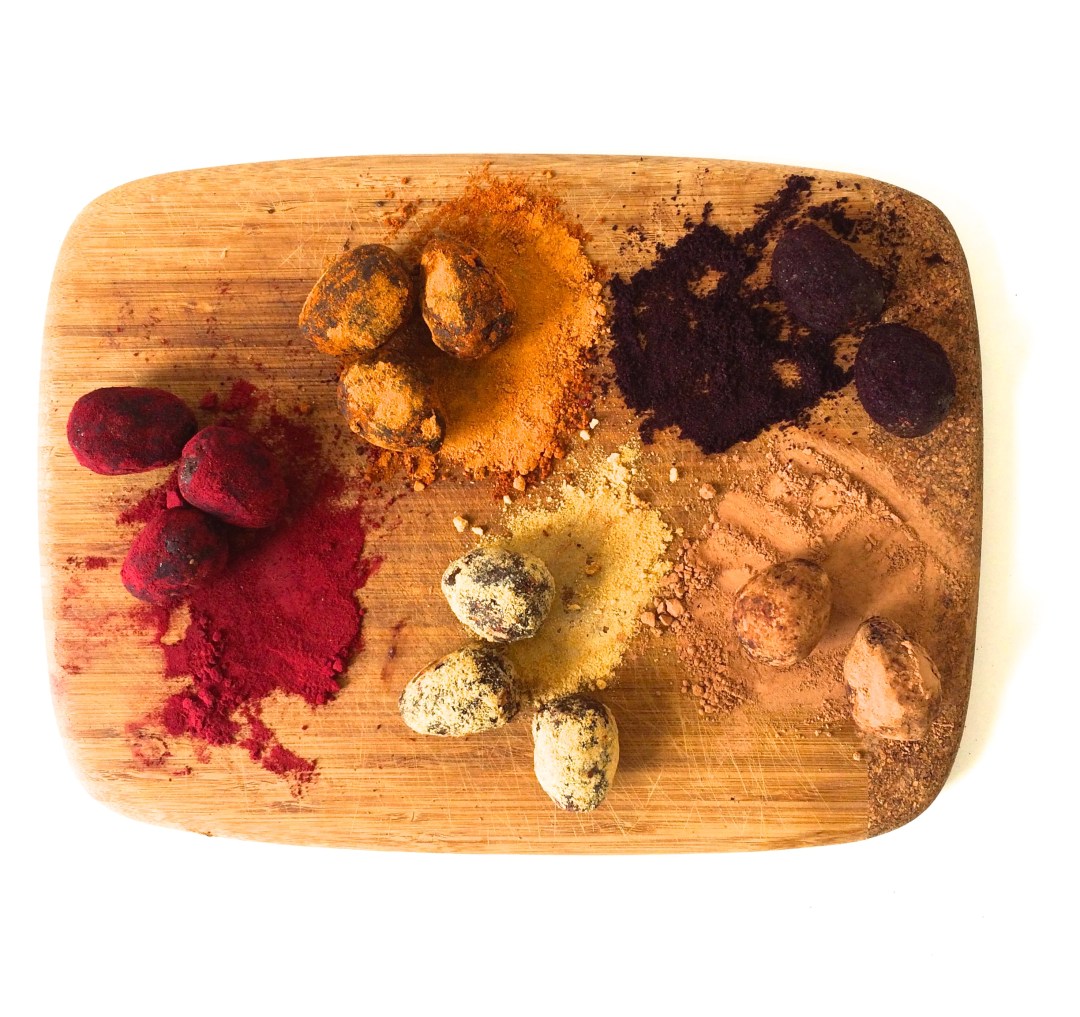 MAKES 12
Ingredients:
6 tablespoons of ground chia seeds
3 tablespoons raw cacao powder
2 tablespoons cocoa nibs
2 tablespoons dessicated coconut
1/2 tablespoon of your choice of various superfood powders including acai, banana, beetroot, goji berry and cacao
6 Medjool dates, pitted
1/3 cup pecan nuts
Method:
1. Either grind the chia seeds in a spice grinder or use already milled. Add to a food processor with the cocoa nibs and pecans and pulse to get a finer texture.
2. Add the dessicated coconut, your choice of superfood powder, and then each date one at a time until you have a mixture that sticks. Add more if you need to.
3. Remove the 'dough' from the food processor and roll into approximately 1-inch diameter balls.
4. Roll in your choice of superfood powders and serve!
For more from Eve, go to evekalinik.com