Nutrition Notes: How to have a healthy Christmas
With the festive season fast approaching, Eve Kalinik helps you to get through it healthily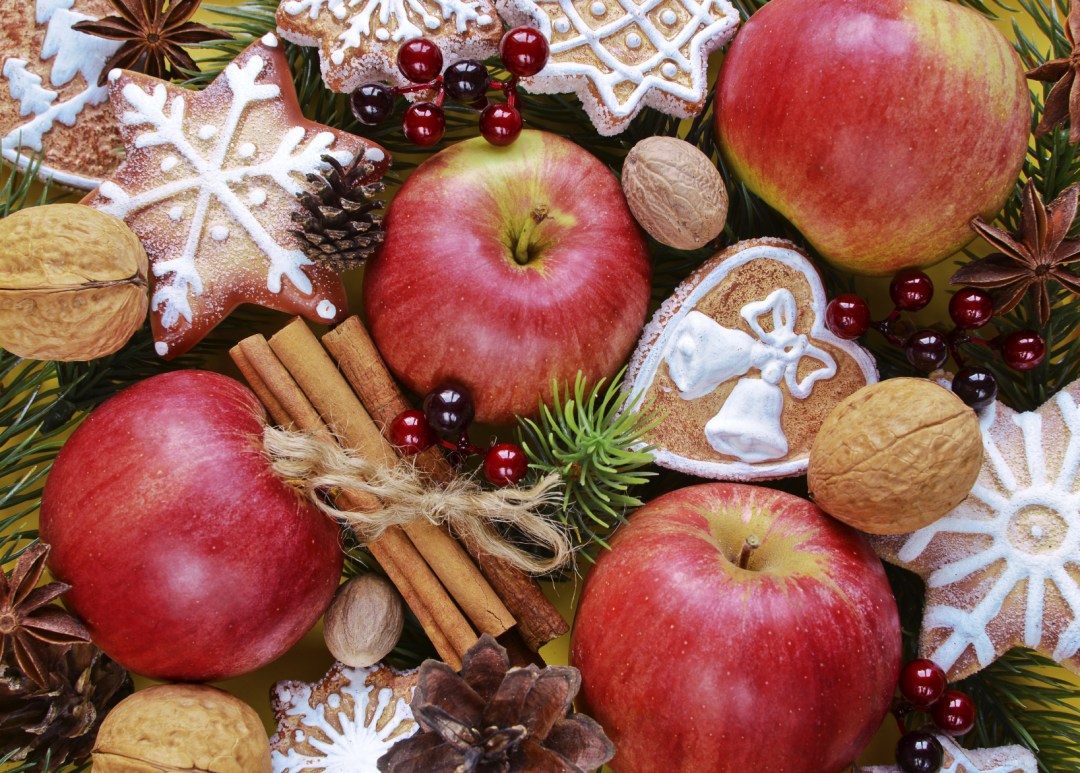 From festive food and seasonal booze, to late nights, shopping trips, fayres and parties aplenty – it's almost a given that you'll overdo it at this time of year.
But we can all find ways to have a healthier Christmas without compromising on taste, a toasty feeling of indulgence and festive frivolity! The main thing is not to give yourself carte blanche to go crazy, and try to pace yourself throughout the course of the month instead. So many of us head into January feeling sluggish and slow – the knock-on effect of all the minced pies, mulled wine and meat.
Here are some handy tips on having a healthier Christmas (and merrier aftermath!)
Pimp your veggies – make them as prominent a part of your plate as your meat, by using delicious festive spices like nutmeg and cinnamon, to enhance the flavour. Parnsips and carrots roasted with thyme and cumin is a match made in veggie heaven. And try to have one day per week that is totally meat-free. It gives digestion a bit of a rest and means we can increase plant-based foods in our diet, which is important to counterbalance acidic foods such as meat, dairy and alcohol.
Healthy snacks – Christmas comes with a smorgasbord of ever-available snacks (crisps, blinis, mini chocs), but it's always best to minimise grazing and continue to enjoy three regular meals instead. And when family come over, why not forget the processed stuff and bake kale chips, make quick raw-chocolate truffles (using super-healthy cacao powder), and put out olives and almonds, crudités and vegetable dips instead (see beetroot recipe below)?
Virgin cocktails – get creative with non-alcoholic versions of your favourite tipple. Whizz up cucumber, mint and sparkling water, topped with strawberries, for a clean Pimm's, and try kombucha over ice – a fruity, fizzy, fermented tea that makes a nice fizzy alternative to Champagne.
Hangover cure – if you have had a heavy Christmas day, replenish the body's nutrient stores with easily digestible smoothies. Green apple, ginger, celery and a tablespoon of maca or acai powder, is great – or simply smash some avocado onto buckwheat toast with a sprinkling of paprika, both of which will pack in lots of antioxidants to help counterbalance the effects.
Supplement – we know that reserves run low around this period so its worthwhile taking a great supplement to see you through. I like Terra Nova Living Multinutrient Complex, £25.79 for 100 capsules
Photograph: iStock
RAW BEETROOT DIP
Makes 1 small pot
Ingredients:
1 cup raw beetroot, peeled and roughly chopped into inch-sized cubes
1 generous handful of flat-leaf parsley
1 peeled garlic clove
3 tbsp tahini
3 tbsp olive oil
2 tbsp unsweetened coconut yogurt
2 tbsp pine nuts
Juice of ½ lemon
½ tsp Himalayan or sea salt
1 tsp ground cumin
A pinch of black pepper
Method:
Place all the ingredients in a food processor and blend them until you have a smooth consistency.
Attend Eve's FREE workshop on what to eat and why at Planet Organic, Torrington Place, London WC1E 7HJ on 11 December
For more from Eve, go to evekalinik.com
More inspiration:
Read Set the tone for 2015 with the right pre-holiday habits by Susanna Halonen on LifeLabs