Mozzarella and Sardine Vinaigrette
Try this Italy-inspired mozzarella recipe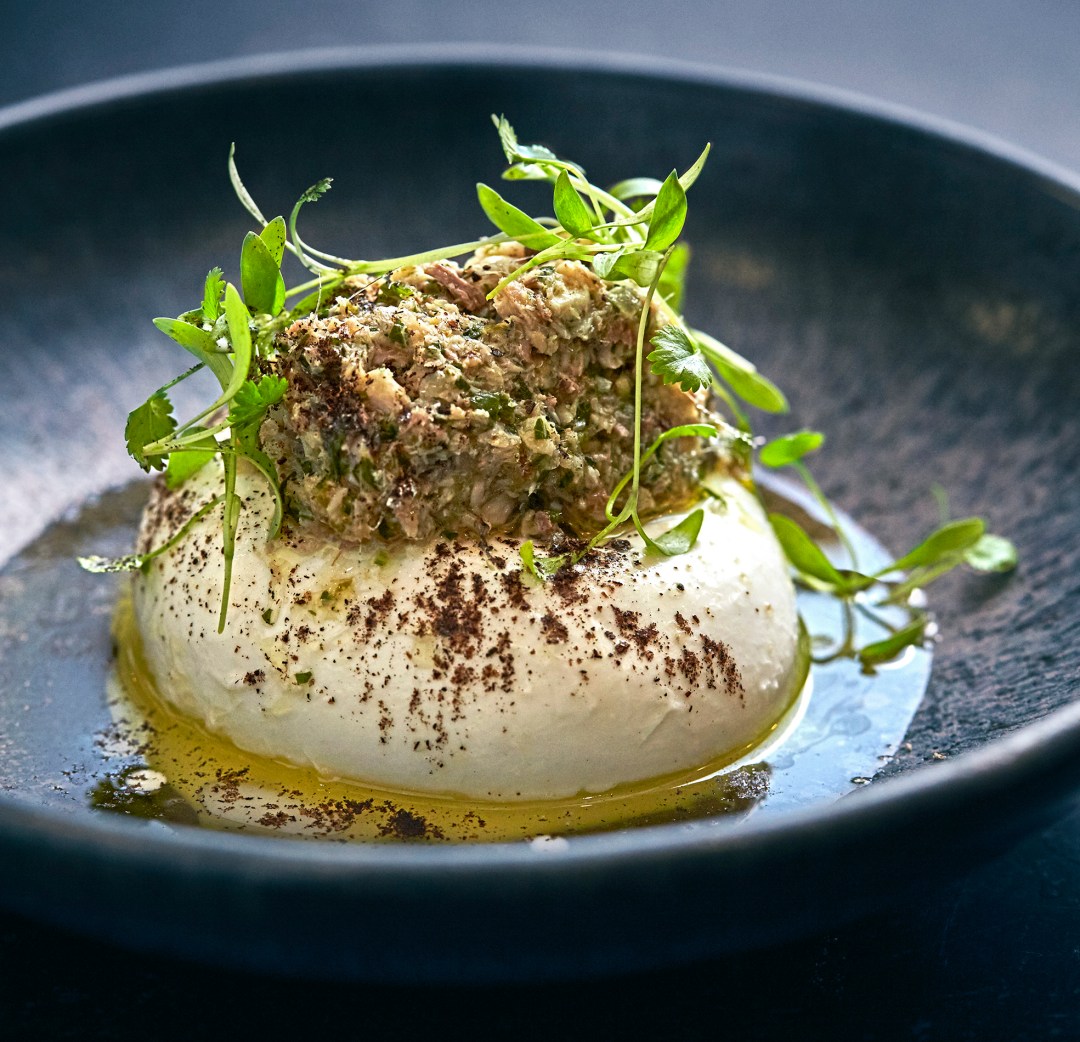 I've always loved mozzarella, even though it's an incredibly simple and reasonably mainstream product nowadays,' says chef and Adam Byatt. 'Mozzarella is a versatile ingredient that easily pairs with both sweet and savoury. I love this recipe as it reminds me of being in Italy.'
Ingredients:
2kg Mozzarella (portioned into 100g balls)
40 Butterflied sardines
5 Shallots, cut into brunoise
6 Limes, zested and juiced
2 Green chillies, cut into brunoise
1 Large bunch of coriander cress
Maldon sea salt
Extra virgin olive oil
Recipe makes 20 servings
Method:
1. Trim the tails and any fins off of the sardines with a pair of scissors.
2. Lay the Sardines skin side down on a cloth to dry and season well with sea salt.
3. Heat a large casserole dish with the olive oil, and quickly fry the sardines, skin side down, on high heat until they are almost cooked through.
4. Add the shallot, chillies and lime zest to the pan, and using a whisk, break up the sardines and continue cooking to quickly soften the shallots – about 30 seconds. Whisk until smooth.
5. Add the lime juice and loosen with another dash of olive oil.
6. Remove from the pan and lay flat on a tray to cool quickly.
7. Adjust consistency with olive oil if necessary.
To serve:
Ensure that the mozzarella is at room temp. Coat the mozzarella in high quality extra virgin olive oil and roll it in salt and pepper. Place the mozzarella on a plate, and serve with room temperature vinaigrette and extra virgin olive oil. Finish with a few stems of coriander cress and serve.
This recipe is shared by Adam Byatt, the Chef Patron of Trinity in Clapham and Bistro Union.