Memoir of a marriage
In this month's Psychologies Book Club choice 'Leaving Before The Rains Come' (Harvill Secker, £16.99), Alexandra Fuller delves into her own 20-year marriage in search of understanding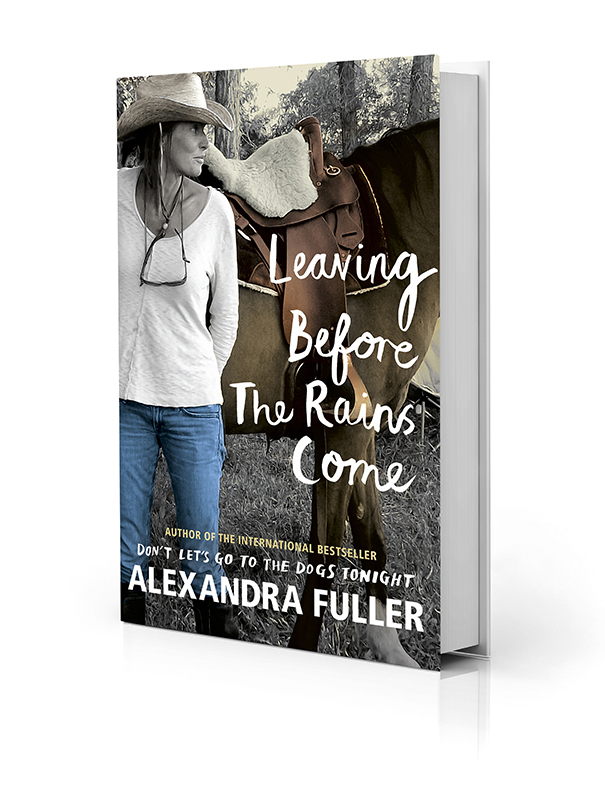 Any long-standing relationship is never just about you and your partner, or where you are now. It's also about your childhood, the family you grew up in, the place you started out at, where you think you might be going.
This book is a portrait of a 20-year marriage, but it's also a story of the search for identity, of an answer to the question, 'Where am I from?' It's about the search for safety – and the realisation that there is no such thing.
As she searches for a way to understand her marriage, Alexandra Fuller's book ranges all over her life, picking up from her first memoir of her rackety, war-ridden upbringing as the child of white African tenant farmers in southern Africa, Don't Let's Go To The Dogs Tonight. In 1993, a year after Fuller meets Charlie, an American working in Zambia, they are married and, not long after, they move to Wyoming. 'In some instinctive way,' she writes, 'I believed that Charlie would be the route back to something more solid and enduring.'
Her writing is a brave challenge to that shaky, hopeful belief – a constant questioning, as she turns over what happened when she stepped into what she has called the 'tricky contract' that is marriage.
It's easy, when something goes wrong, to turn to blame, whether you blame yourself or someone else. Fuller picks the hard road, and forensically but tenderly examines every rough edge of her story.
'Most of us,' she says, 'spend our lives creating buffers between us and ever having to feel the ground. We shield ourselves with comfort, dogmas, committees, and half-acre lawns. We put as much space as we can between the scary instructions of the spirit and our transactional selves.'
There's no danger of that here.