Mapping the City
An exciting new free exhibition has opened in London, exploring how we interpret the cities we live in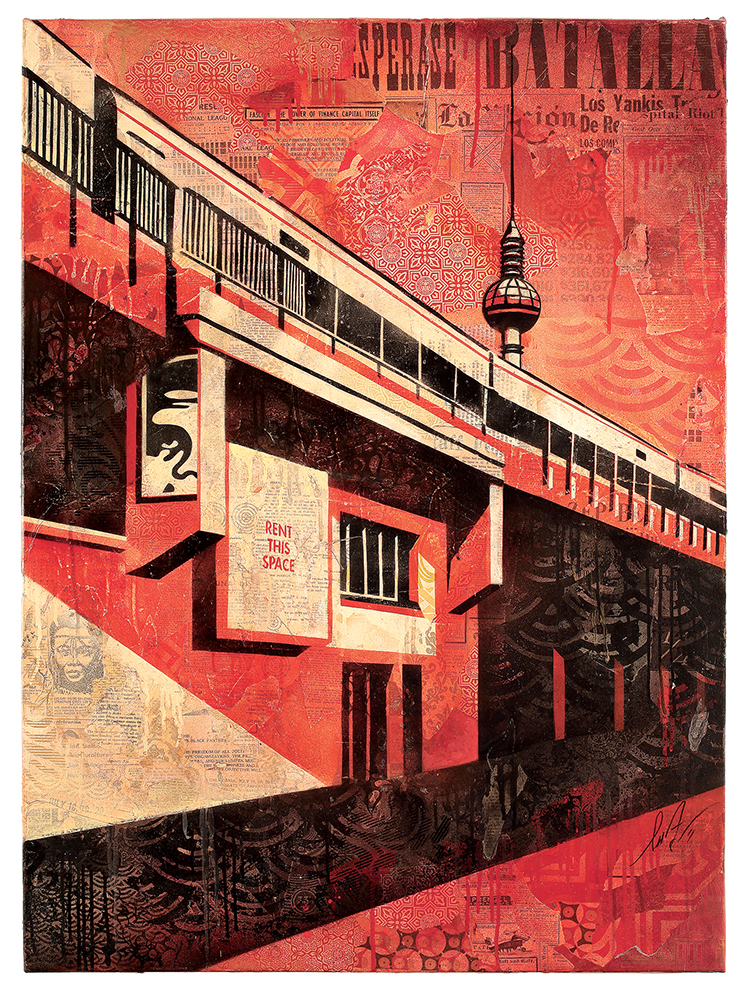 How do you understand the place in which you live: the architecture, the cultural hub and the inhabitants?
A group of more than 50 international street and graffiti artists has depicted their unique take on the urban landscape in a new exhibition from Somerset House – in association with collaborative arts organisation A(by)P – called 'Mapping the City', including Shepard Fairey, Aryz and Swoon.
It will feature a series of cartographic representations of the artists' chosen cities from all over the world, including Berlin (pictured). A series of film and music evenings, artists talks, performances and interactive workshops are all planned to run alongside 'Mapping the City' to inspire visitors to re-evaluate their own relationship to their cities.
'Mapping the City' is at Somerset House, London, from 22 January–15 February, free admission
Photograph: Berlin Tower, 2011, by Shepard Fairey