Magic on ice
Award-winning travel writer Jini Reddy travels to Iceland to connect with nature, beauty and the queen of the elves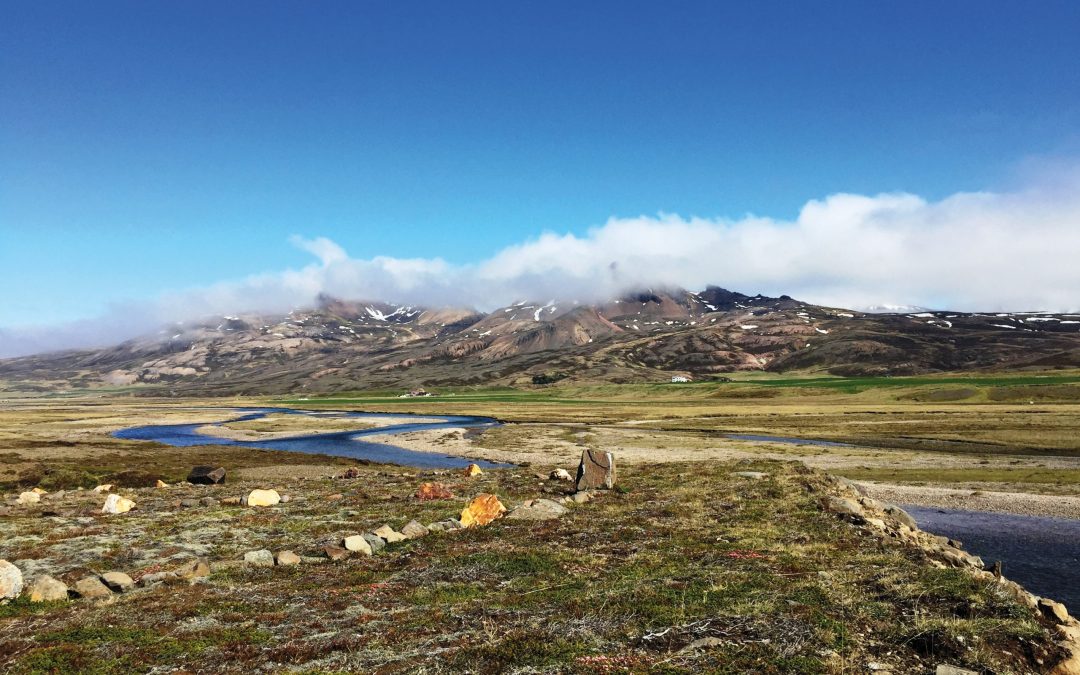 The magical has always been on my radar. As a child, though I was studious and guided towards the sciences, if I came across a book that spoke of hidden mysteries I'd be fascinated. I was into nature too. Over the years, my loves, nature, wild places and the magical began to deepen and eventually, come together.
Whilst on travel writing assignments, for instance, I yearned to go 'off-piste' and to track down the local shaman or indigenous elder – someone who could help me to interpret the nature around me in more meaningful ways. As a seeker of the magical, I was keen to connect with people who could summon the magical! I believe in keeping an open mind and heart, we open ourselves up to the possibility of connecting to a life force that is bigger than ourselves – and which animates the physical world.
When we override our logical, rational mind and connect with our wider, wilder consciousness, we become more sensitive to the life around us, we deepen our subtle listening skills and our field of perception expands. Nature becomes both a source of inspiration and an ally. And the cherry on the cake? We're more able to invite in unexpected, magical, mysterious, synchronistic experiences into our lives.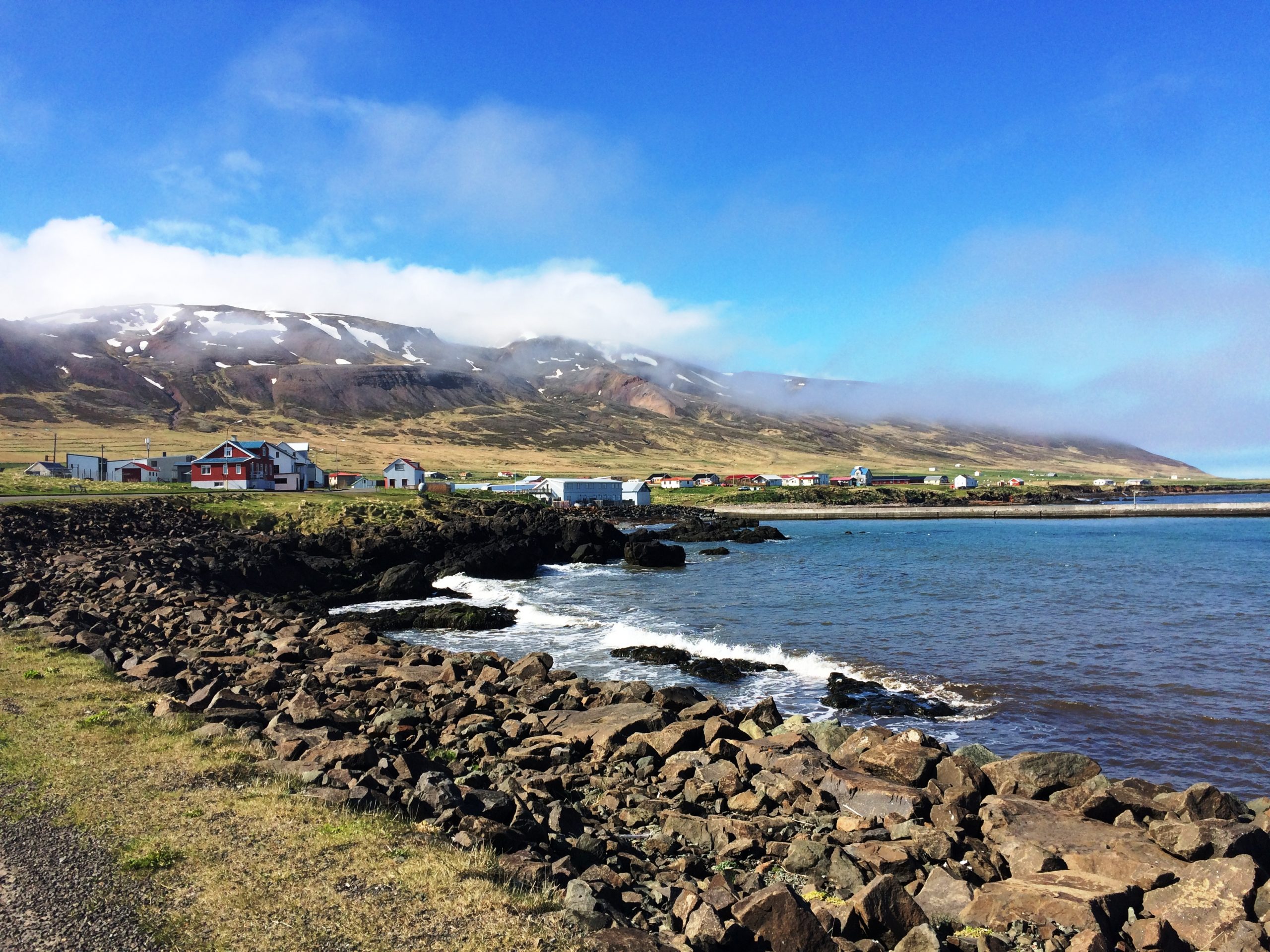 Recently, my love of the magical led me to Bakkagerdi, a tiny farming and fishing community in the East of Iceland. In winter the population shrinks to 30, and it's the furthest village from Reykjavik. It's in Borgarfjordur Eystri – the most northern-facing of the East Fjords in East Iceland, (not to be confused with Borgarfjordur in the West of Iceland!).
What drew me here? Well, aside from its great natural beauty, I learn that Borgarfjordur Eystri has its own elf population, or Hidden Folk (Huldufolk) as they are called. Unlike the stereotypical elf, the Hidden Folk are said to look just like you and I, only more attractive and, most of the time, invisible. Icelanders are famously very open-minded about them and they don't mock the elves, for the latter are known pranksters as well as protectors. Even building companies are careful to divert around Hidden Folk homes (in rocks) in their path so as to avoid aggravating the inhabitants.
Alfaborg, a fortress-like rock outside of the village of Bakkagerdi is home to the Queen of the Hidden Folk. You can climb the rock, I discover, but only if you tread quietly and respectfully. I'm instantly smitten. I invite along my friend Mandy, who has just finished months of gruelling chemotherapy treatment. She's on a journey of her own, and could do with a bit of magic.
The drive to Borgarfjordur Eystri from the airport at Egilsstadir pretty much renders us mute: we are dwarfed by the mountains, rolling hills and sea that collide under the coal-grey skies. As Dagur the friendly villager who gives us a lift from the airport puts it: 'It's hard to have an ego in a place like this.' En route we see a family of reindeer, gazing at us unblinking, from the moor in the valley. 'That's a good sign,' says our driver. 'I've not seen reindeer here for months. We also spot sheep and Icelandic horses grazing too.
The air is crystal clear, and we stop briefly to top up our water bottles from a mountain stream. It's so pure it tastes of life itself – you'd swear it could cure you of anything. Iceland's most famous painter, Jóhannes Sveinsson Kjarval (he died in 1972) was born in Borgarfjordur Eystri, and nature and the mystical were his inspiration – it's easy to see why.
When we arrive at Alfheimar, the red-roofed guesthouse, we're thrilled: it has the cosy feel of an alpine lodge and is right on the coast. The next morning, after a hearty Icelandic breakfast buffet, we pull on rain gear over our thermals – it's May and though the days are long, it's a crisp six degrees. We saunter through the tiny village: there are bursts of colour – a yellow house here, a blue one there. Bakkagerdi has a school for four children, a village store, a fairy-tale turf house, pretty Lutheran church, community hall, and a charming cafe that doubles as museum, souvenir shop, and event space. Beyond it lies the famed Alfaborg, just off the road in moorland. Mandy and I decide to walk around separately to give each other space.
Enjoying the solitude, I walk slowly up the steps cut into the rock till I reach the top, scattered with gravel paths and rocks and grass. The fjord and snow-dusted mountains around me are cloaked in a gloomy shroud but there's no denying the elemental power and beauty of the nature here.
I meditate briefly and I'd be lying if I said I didn't secretly hope for some kind of mystical encounter, but from past experience I know that setting an intention to connect and then letting go of the outcome, paradoxically often yields a sign – something life-affirming and magical – when you least expect it.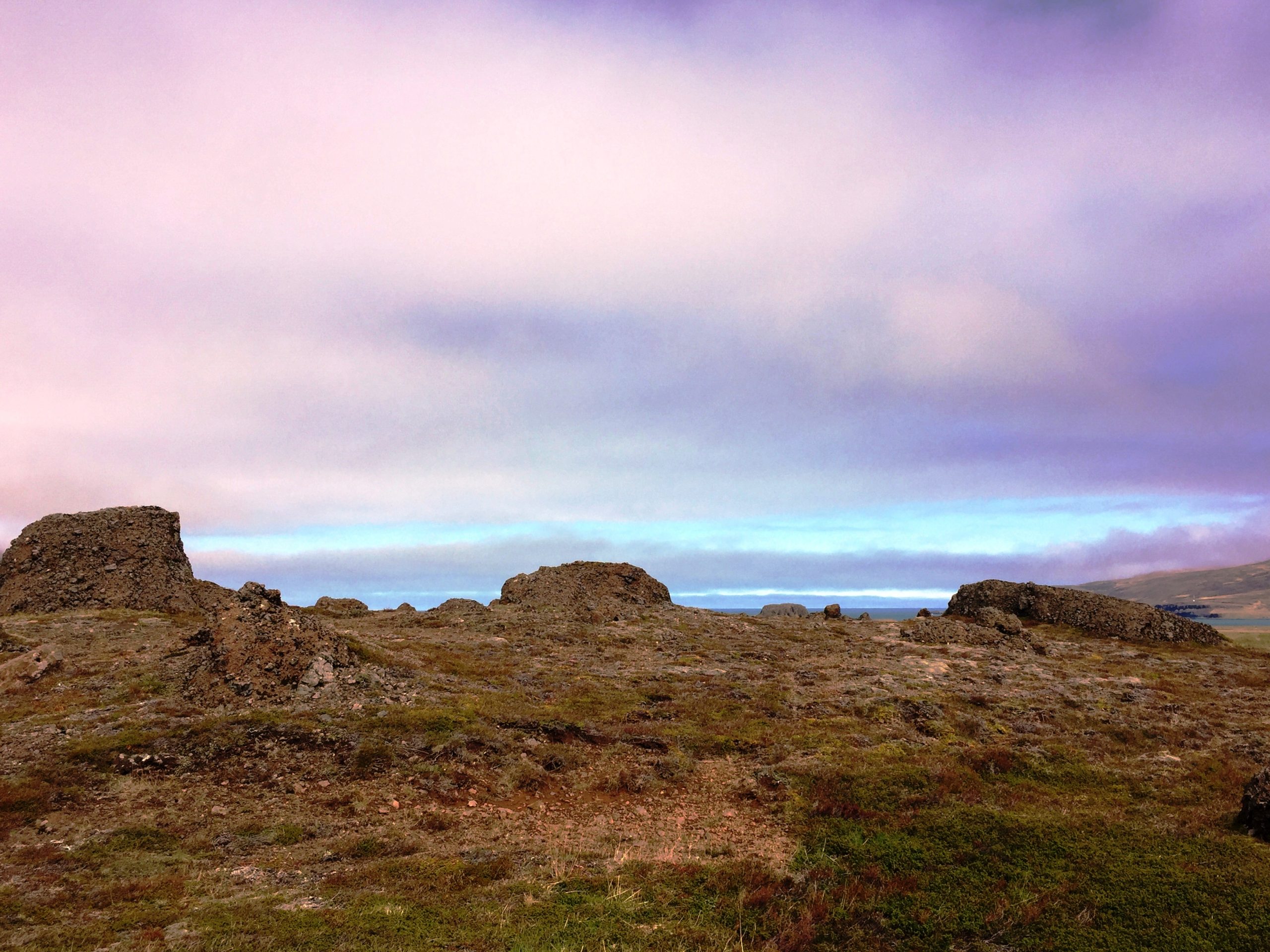 The next day I suggest we walk to the valley at Lobbuhraun, a couple of kilometres away. Home to more of the Hidden Folk, it is a labyrinth of rocks and streams and pools and is known to be a power place, or as Arne put it, a place 'where the energy crosses'. Some of the rocks feel as though are fizzing with energy and the spirit of the land feels strong. To my delight a herd of Icelandic horses turn up to greet us and one gently nuzzles my face. Arne points out Alfaborg in the distance ­– it's an almost straight line to here. Were we to continue south, along the same line, we'd reach the church of the Hidden Folk, called Kirkjusteinn.
Instead, he leads us uphill to a thunderous waterfall and another elf rock, pointing out blackberry buds in the grass as we go. 'It will be a good harvest,' he says. We lie back on the soft moss for awhile, enjoying the sounds of the falls and the song of the golden plover (a harbinger of summer in these parts) and then Arne tells us he has something special to show us. Back downhill, he leads us to the snaking Fjarthara river. Nestled between it, the fjord, the elf rocks and the mountains is a giant medicine wheel, crafted out of rocks. Arne tells us it created by a First Nations elder from Canada (and some local and Canadia helpers) a few years ago.
A Native American medicine wheel is a stone circle, and traditionally a place for prayer, ceremony, self-understanding and healing. To find one here in this remote corner of Iceland is extraordinary. Why did the elder choose this spot, I wonder? Why Iceland? Why a medicine wheel at all? I feel like I'm on a magical detective trail.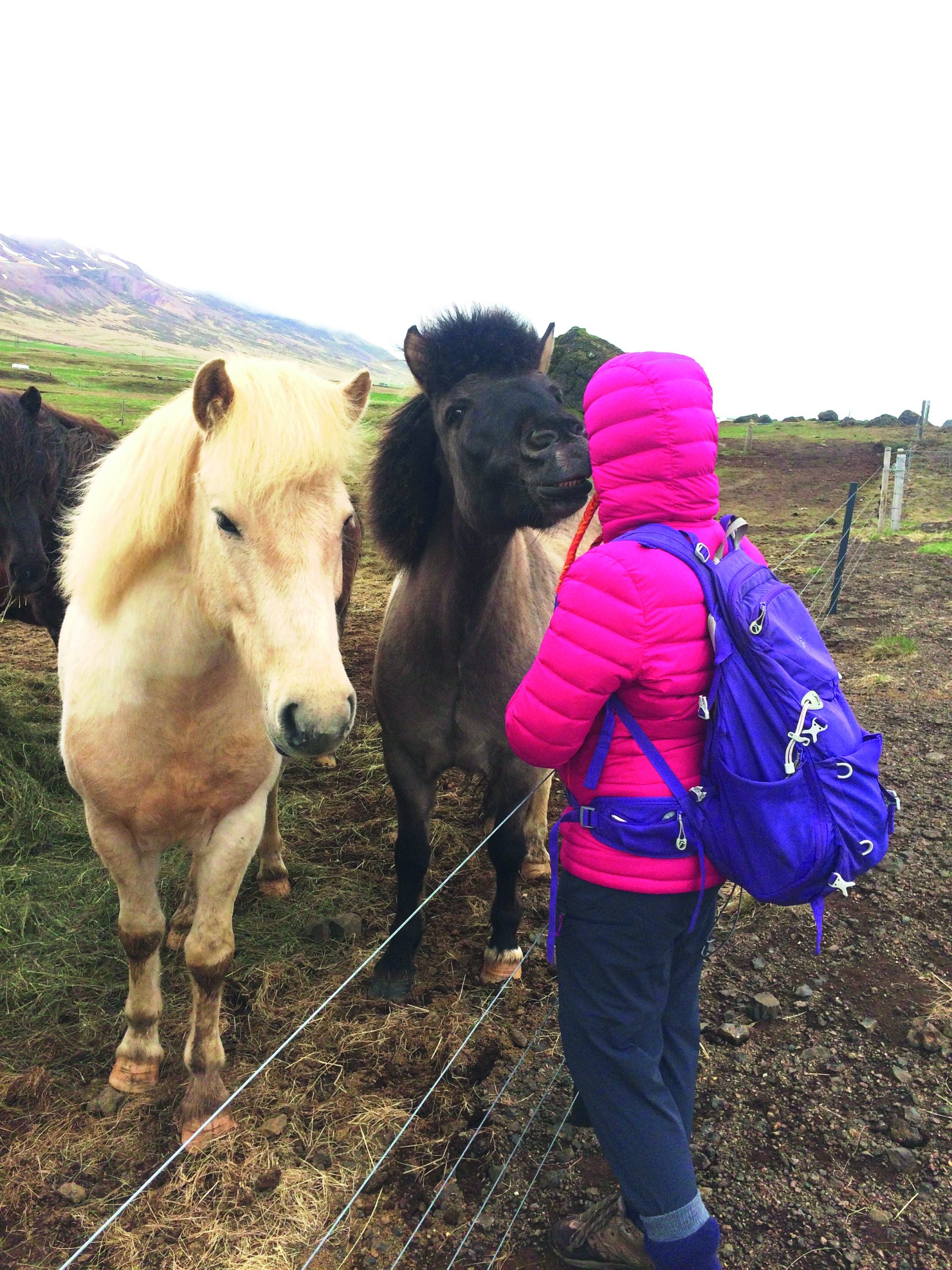 That evening, after we hike to the rather stunning puffin colony at Hafnarholmi the birds are more serene, delicate and elegant than I'd imagine – I go back to my room, do a bit of research and track the mysterious creator down: he is Jesse-Blue Forrest, of Cherokee-Celtic heritage. 'It's one of the most sacred parts of Iceland,' he says in reply to my email when I check the next morning. He explains that the wheel was created to honour and heal the earth. 'It has great power,' he says, giving me instructions on how to walk it in a ceremonial way.
That day Mandy and I set off for Lobbuhraun separately. After sitting by the Hidden Folk rocks and basking in the sun – it has finally put in an appearance – I look for the medicine wheel. It blends so well into the landscape, that finding it can feel like an initiation. When I come to it, I walk round as directed and leave a blue stone as an offering.
I notice how the day has grown brighter, the bird song sweeter, and the surface of the river glints ever more wildly. My heart is full to bursting with gratitude and I can't help but feel magic in the air.
I tear myself away in the afternoon, walk back to the village and find Mandy in the cafe.
'I feel like the magic of the place and the beauty and scale of the natural surroundings has crept under my skin and recharged every living cell,' she says. We share a beer on the terrace overlooking the fjord and toast the Hidden Folk and the healing power of this tiny corner of Iceland.
Find out more:
A 6-night In the Footsteps of Elves itinerary is available between June and September. Price
is from £2,120pp based on two sharing accommodation for 2x nights in Reykjavik (B&B
basis) and 4x nights in Borgafjordur Eystri (full board basis) including; return international
flights, return domestic flights from Reykjavik to Egilsstadir, airport transfers, ground
transfers and at least 3x group hikes with a local guide. Visit www.discover-the-world.co.uk
or call 01737 214 291.
Other ideas:
You can go in search of aboriginal art and spiritual culture in Kakadu National park, with one of the only operators allowed into Arnhem Land. Details here.
Experience the extraordinary annual voodoo festival at Ouidah in Benin.
Shaman and author, Anna Hunt, runs a yearly transformative retreat in Calgary, Canada, at an ancient Indian Vision Quest site, and also hosts retreats in Spain and Peru. Click here for more info.
Embark on an epic Himalayan odyssey with Outer Travels Inner Journeys.
Pictures: Mandy Thatcher and Jini Reddy.