Keralan banana leaf grilled fish
Cutting down on meat? Try this deceptively easy fish dish from chef and food writer Anjum Anand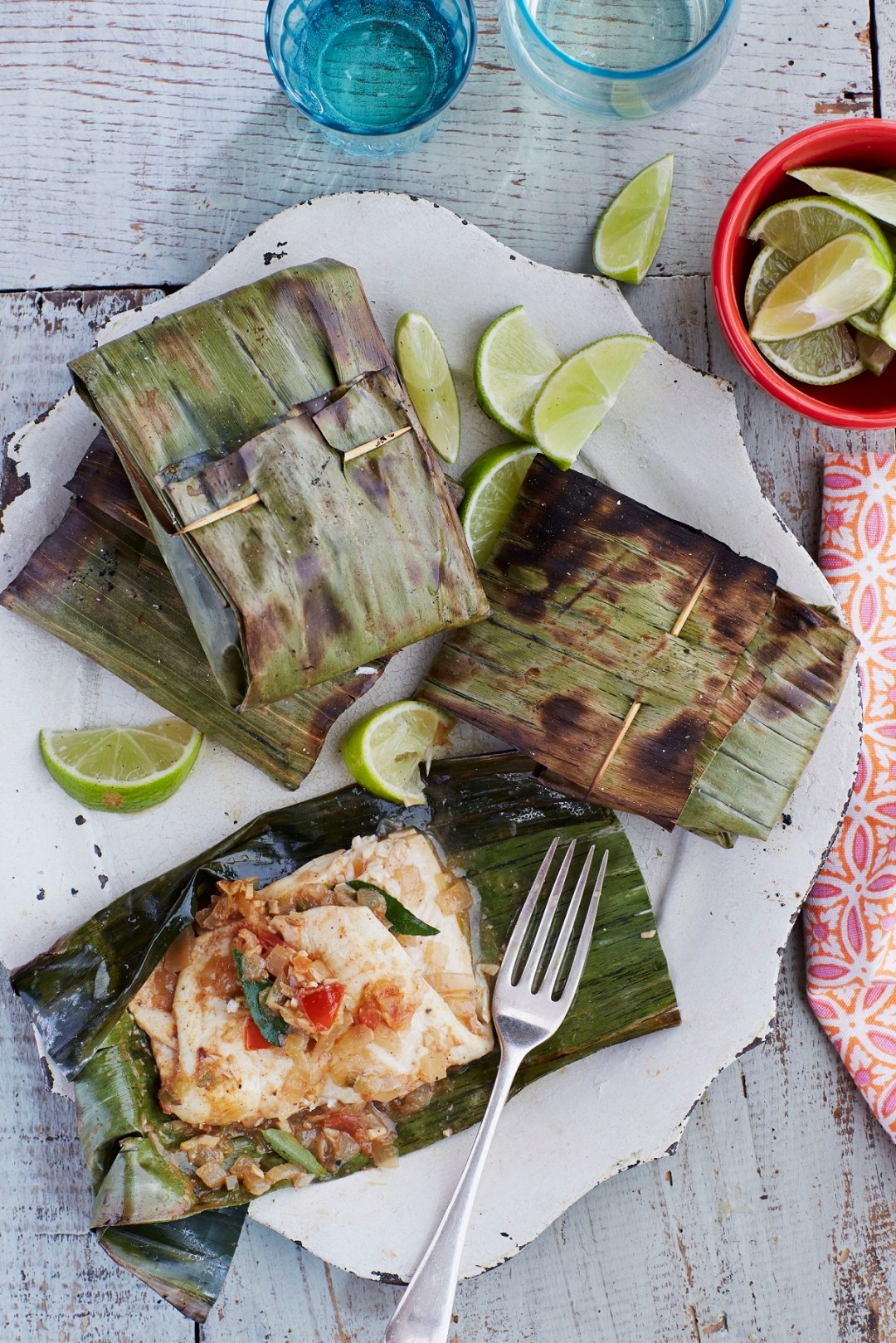 This seems complicated, but is actually quite easy to do and although using banana leaf will give the fish more flavour, you can also use aluminum foil and still have a delicious, healthy dish.
You can choose whichever fish you like; in Kerala they use pomfret, here I have used tilapia but use whichever fish is in season and which will work in this dish (your fishmonger will be able to help here).
This is not a heavy dish but is really satisfying and just needs a little salad or some potatoes on the side to become a filling, healthy meal. If it is summer, try doing these on the barbecue – the extra smokiness is delicious.
Ingredients
4 tbsp coconut or vegetable oil
4 fillets tilapia or other fillets
14 curry leaves
1 medium onion, finely chopped
6 cloves garlic, finely chopped
6g ginger, finely chopped
½ green chilli, finely chopped, or to taste
2 small tomatoes, chopped
Salt to taste and 1/4 tsp freshly ground black pepper
A pinch of powdered fennel seeds
A small pinch of powdered cloves
1/3 tsp tamarind paste to taste
2 tsp lemon juice and ½ tsp turmeric powder to marinate fish
4 squares of banana leaves, large enough to wrap the fish in, or aluminum foil
String to tie or toothpicks to secure banana leaves
Serves 4
For more delicious ideas, visit www.thespicetailor.com
Photograph: Lisa Linder