Just for the weekend: Try a girls' night in
Hectic work schedules and family commitments can leave little time to connect with friends. Amerley Ollennu dedicated a weekend to the girls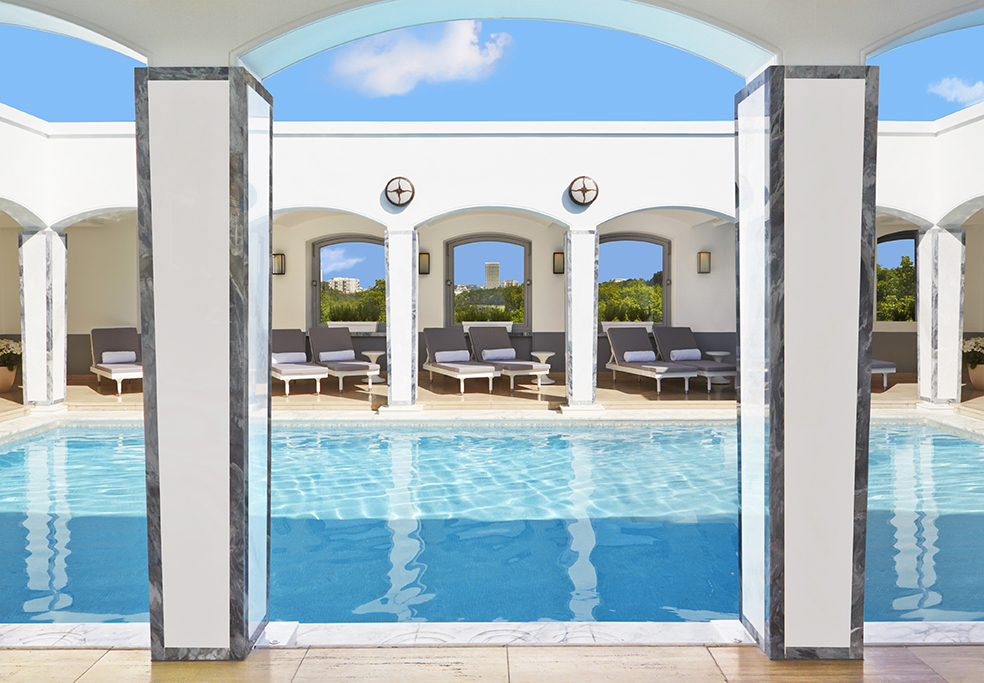 You can't choose your family but you can choose your friends. However, too many of my friendships have gone from regular weekly catch-ups to a quick text conversation and an after-work dinner every few months. This saddens me, as my friendships have brought such richness to my life. My friends have inspired me, taught me, consoled me in hard times and been my biggest cheerleaders.
So with this in mind, I decided to book the 'Girls' Night In' package at London's Berkeley Hotel to enjoy a whole weekend together where we can reconnect and sow the seeds of a lasting friendship.
Nothing says girls' trip like a good old spa visit, and luckily for us we didn't have to venture far to get our pampering kicks. It might be in the centre of London, but stepping into the Bamford Haybarn Spa is like being transported down the M3 and dropped off in a quant nook of the English countryside – greenery, straw and whitewashed walls abound.
We enjoyed the Bamford Body Signature Treatment, combining shiatsu, meridian and Swedish massage, reflexology and yogic breathing, wonderfully bolstering and rejuvenating. Thankfully this hotel's health club and spa isn't overly pious. We ate and drank aplenty while catching up on our sun loungers within the lush indoor garden in between dips in the azure blue pool, and all the while the sun beamed through the retracted roof above London's only rooftop pool.
As the sun began to set, we retired to our suite and were welcomed by panoramic views of the city along with a selection of 'Girls' Night In' goodies, from Benefit Cosmetics bestsellers, and personalised sleep masks, to ice-cream and popcorn. But before we hunkered down for the night, we headed to The Blue Bar for a selection of seasonally inspired, imaginative cocktails that were as complex and tasty as a Michelin-starred menu – the floral elixir Violeta was among my favourites.
We followed this with dinner at French brassière Koffmann's, where, like everyone else we had encountered at the hotel, the staff were warm and welcoming. The Dover sole was cooked and seasoned to perfection and the all-French wine pairings were equally enjoyable. As the wine and food flowed, so did the laughs as we basked in each other's company. Later, back at the suite, we toasted our friendship with a clink of our spoons as we indulged in a little more dessert before pulling on our personalised eye masks and chatting till we dosed off into slumber.
After the success of our weekend, we've decided to schedule in more quality time together, because good friends are hard to find.
The 'Girl's Night In' at the Berkeley is available weekdays and weekends from £660 including English breakfast for two people. For more, visit the-berkeley.co.uk