Just for the weekend: San Sebastián
Genevieve Roberts samples the foodie delights of the Basque city and surrounding area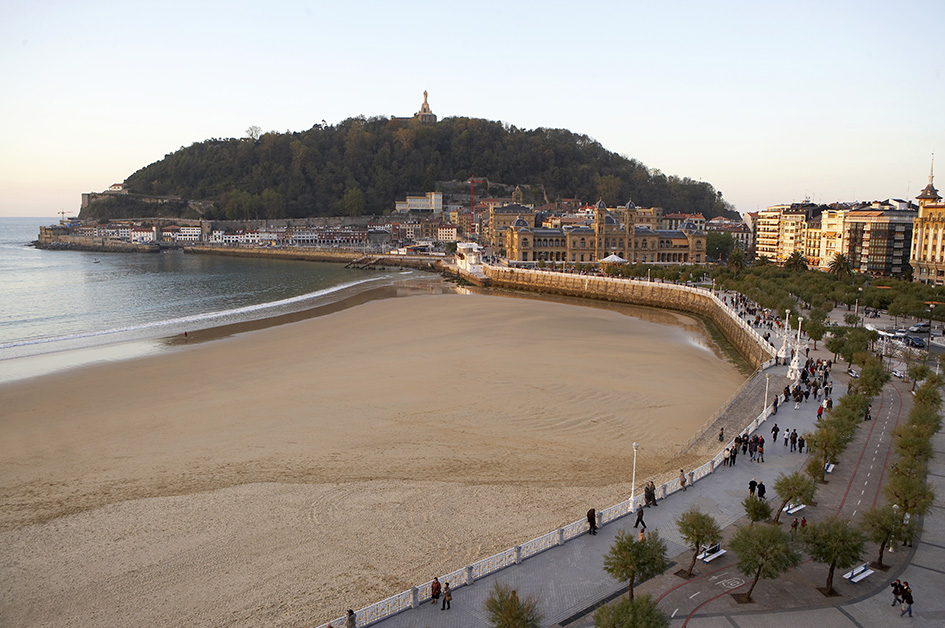 Why go? Txikiteo, as it is known in Basque, is the art of wandering from bar to bar, grazing as you go, and the city of San Sebastián is dedicated to it. Hundreds of bars offer pintxos – tapas – displayed across their counters to tempt diners. You can duck into different bars to sample bite-sized specialities of the region for just a few euros a plate.
First impressions
We stayed at Astoria 7, a hotel dedicated to the town's film industry, (there's a film festival every September). A lifesize Hitchcock sits on a bench in the foyer, playing tribute to his status as a regular visitor, and each bedroom is dedicated to a different film star. It's a 10-minute walk from the Old Town, and 15 minutes to the surf beaches in the bay formed by the mountainous Cantabrian coastline.
Don't miss
For molecular gastronomy-style pinxtos head to Bar Zeruko. Ox cheeks from La Cuchara de San Telmo were amazing, while Gorriti bar, alongside the market, has served thirsty traders for the last century. At La Bretxa market, you can see fishmongers cut steaks from giant tuna. San Sebastián is the Michelin capital of the world, with 16 stars in the city and surrounding area. We sat at the chef's table at three-star Arzak restaurant, which was experimenting with molecular gastronomy long before the Fat Duck. The experimentation room, where 1,400 spices were neatly boxed for the chefs to play with and create new combinations to bring to the menu, really blew me away.
Perfect for
Foodies, of course – and wine lovers. An hour from San Sebastián is the village of Villabuena de Alava in Rioja country, which appears to be almost entirely dedicated to wine and is home to the fantastic four-star boutique hotel Viura.
A four-night Gastro-tour package with two nights at Astoria7 and two at Viura costs from €837 for two people. Transfers not included. Email sales@maragul.com. The Pintxos Galore Tour is €90; the Gastronomic Society Cooks Pass Tour, which includes a visit to La Bretxa market, lunch and a cooking class, is €120. Flights from London Heathrow to Bilbao with Vueling start from €79.99 each way vueling.com