Just for the weekend: Hotel Bristol, Vienna
You're never too old to enjoy a bit of escapism and soak up that magical Christmas spirit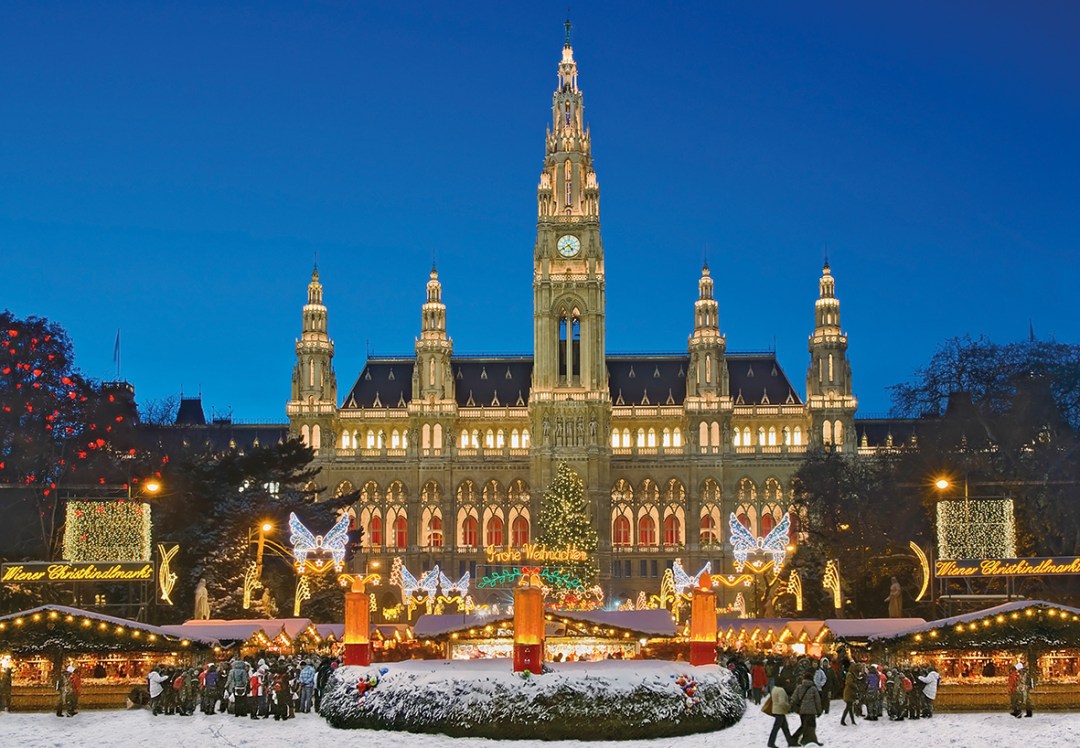 Christmas as a grown-up never quite matches those sparkling, snow-globe childhood memories. So imagine my amazement, arriving in Vienna in December, to discover that my storybook kingdom exists.
Walking through quaint, twilit streets, I marvelled at lights that wouldn't look out of place in a ballroom and music drifting from every church. The air was smoky with chestnuts roasting, and stalls selling hot punch, candied fruit and pastries.
The real draw are the Christmas markets; those in front of City Hall and on Freyung square have hand-crafted wooden and glass toys and decorations, while at Rathauspark, you'll find pony-rides and an array of nativity scenes. For a grander experience, visit Schönbrunn Palace, which offers children's workshops and concerts alongside crafts.
All that walking and eating made me want to lie down so it was lucky that the Hotel Bristol, recently restored to its original Art Deco glory, wasn't too far away. Situated opposite the state opera house, it opened in 1892 and was once the meeting place for artists, singers and high society. It's definitely worth splurging on one of the 10 new rooms with floor-to-ceiling windows – the views of the famous Ringstrasse and mountains are incredible.
Also not to be missed are cocktails at the Bristol Bar – even the Art Deco barstools have been lovingly restored from the original. There's an ace mixologist and the buzzy vibe ensures that this is the perfect place to sip cocktails and meet people. All in all, it's the grown-up version of a winter wonderland.
Rooms at Hotel Bristol, a Luxury Collection Hotel, start from £260 per room (excl. VAT). To book, visit luxurycollection.com/bristol
For Christmas markets in the UK and around the globe, visit christmasmarkets.com
Photograph: Shutterstock