Just for the weekend: Glamping with Feather Down
Psychologies editor Suzy Greaves unplugs from the hectic, modern world to commune with nature – and her family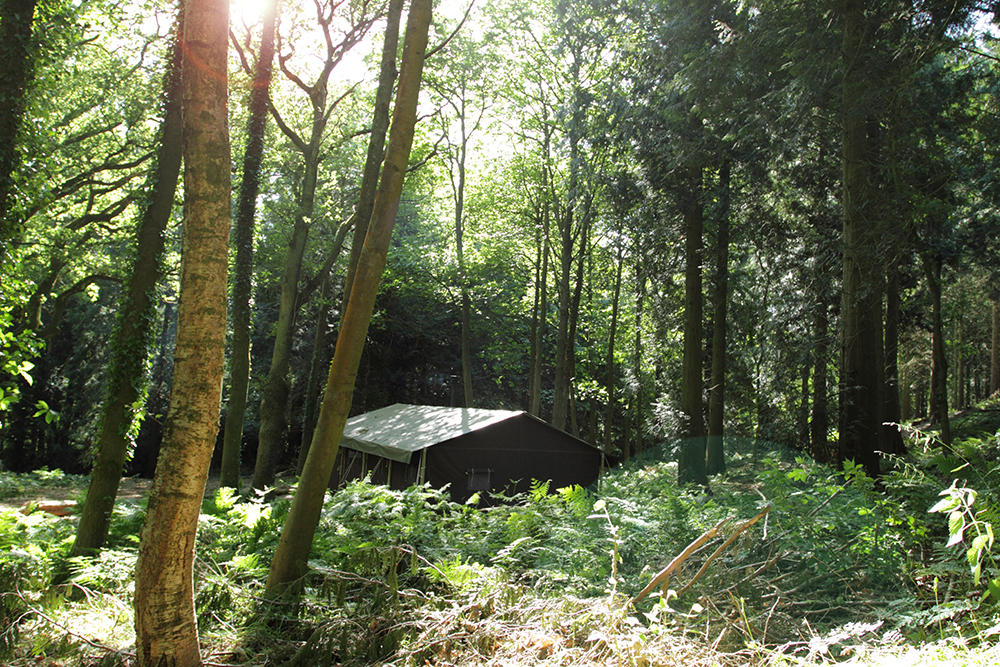 'It's like a Harry Potter tent!' yelled Charlie, my 12-year-old, as he ran through our three-bedroom luxury tent, on the edge of a cornfield, to get to the rope swing in the trees opposite.
Our magical abode had a sink with running water, a better kitchen than at home, a flushable compost toilet, real beds, a wood-burning stove and a huge wooden table with candelabra above.
I love being in nature – nothing calms me down quicker – but I'm definitely getting too creaky for sleeping on the cold ground, so this is the perfect compromise when you want to unplug, go wild, but sleep in a proper bed at night.
Founded more than 10 years ago, and now a 30-farm-strong mini empire, Feather Down was one of the original 'glamping' companies, with its luxurious tents dotted around the UK (and now abroad) on small, family-run farms in beautiful parts of the countryside.
We were staying at Midgham Farm, in Hampshire, set in a fairy-tale forest next to the River Avon. Run by friendly farmers Henry and Sammy Sykes, with their whippet Twinkle and spaniel Toffee, they welcomed Oscar, the Psychologies office dog, too. Home to the Chiddock Pony Stud Farm, there are ponies to feed, and with rope swings and trampolines, the kids loved it. Until the realisation hit. 'What do you mean there's no electricity?' asked Charlie.
If you want to leave technology behind and enjoy some bonding time, Monopoly by campfire light will do it. Although a candlelit walk to the river the following night was also a highlight, especially when the walk turned into a wild swim as the sun set. The perfect end to a truly magical weekend.
A Feather Down Farm Days stay starts from £199 for four nights. All prices are per tent and all tents sleep up to six people (with a maximum of five adults), featherdown.co.uk