Is this the end of small talk?
Small talk. Do we have to?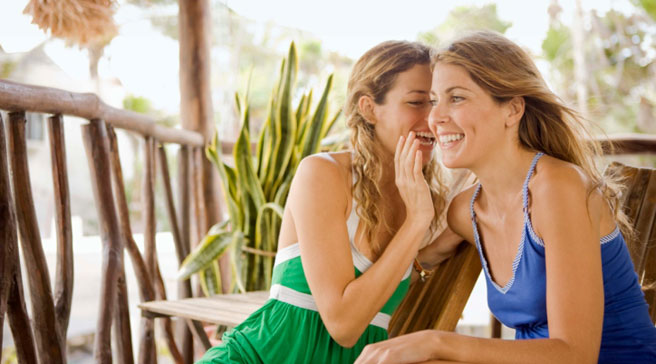 I hate to admit it, but I felt a thrill of happiness when I saw that small talk has officially been declared inferior to its grown-up cousin – heartfelt and profound conversation (or deep-and-meaningfuls as we used to call them at school, when a D&M was an important relationship rite of passage).
This will come as no surprise to anyone who has ever gripped a wine glass in one hand, a canapé in the other, and boldly sallied forth into the networking arena, ready to exchange bright but neutral pleasantries about the weather, the venue or that day's news headlines.
Instead, you'd be better off ensconced with close friends, mulling over the issues that matter most to you.
The news comes from psychological scientists at the University of Arizona, who recorded people's conversations over four days, and found that the happiest participants held twice as many 'substantive' conversations and enaged in only a third as much small talk as the unhappiest participants.
This has prompted them to conclude that the happy life is conversationally deep rather than superficial. (Some of the same researchers also found in a different study that women aren't actually any more talkative than men – another satisfying yet oddly suprising finding.) Somehow, I doubt their latest research means that small talk will die out overnight – it's a vital social tool that eases many encounters, but at least we need no longer feel bad when we fail to connect with someone over the olives and chardonnay.
If you'd like to initiate a few profound discussions of your own, author Wendy Sullivan has some excellent advice about getting anyone to open up, and ahead of Mother's Day this Sunday, here are some helpful pointers on those sometimes tricky mother-daughter conversations, from linguist Dr Deborah Tannen. Happy chatting!