Introducing Dr Nina Burrowes, cartooning psychologist
Dr Nina Burrowes is a psychologist with a difference – she's a cartooning psychologist. We caught up with her to find out more about her work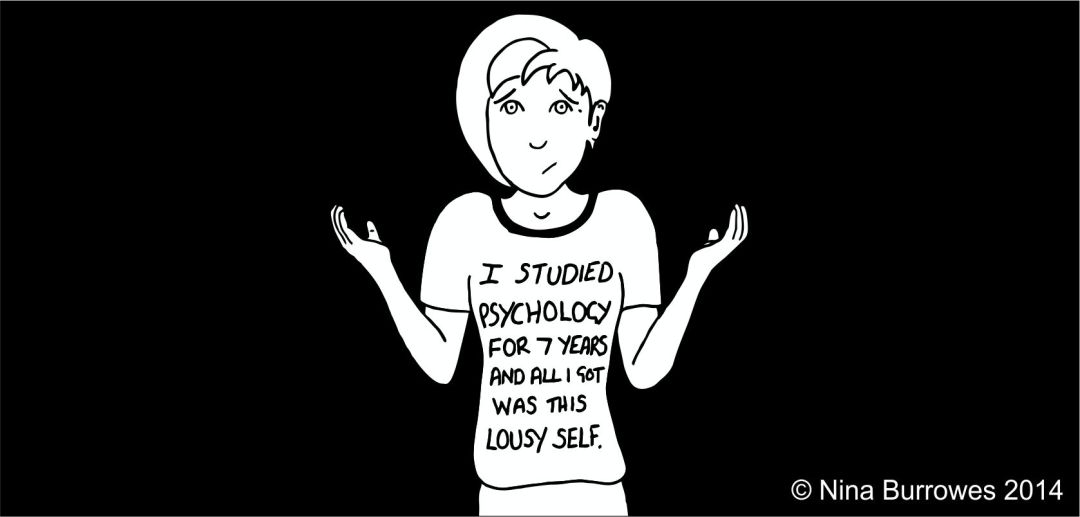 The first question has to be 'What's a cartooning psychologist?'
I'm a psychologist who uses cartoons to make complex and emotionally challenging psychology easier to understand. Psychology covers so many topics that are scary but important. Cartoons are a fun, engaging, compassionate and deeply human way of getting people to engage with the kinds of topics they might normally try and avoid.
What kinds of topics do you create cartoons about?
As a psychologist, I specialise in the psychology of sexual abuse. So half of my work focuses on that issue. I create illustrated books, videos and talks that help people understand this very complex and often frightening subject area. The other half of my work originally started as a hobby. I'm interested in exploring the kind of psychology that I think is essential for everyone to understand. Things like authenticity, courage, integrity, choice, and love. What started as a side-project of books for my nephews and nieces has evolved into a large body of work that will take me a long time to complete – but it will be fun getting there.
How did you get into cartooning?
Originally I took up drawing as a way of relaxing from my day job. Sexual abuse is a heavy topic so finding new and interesting ways of looking after myself is part of the job. Initially, drawing was just a fantastic way to relax but pretty soon I realised that cartoons could be a great way to help more people engage with my work.
One of your illustrated books 'The Courage To Be Me' is for people who have experienced sexual abuse. How do you think the cartoons help?
The cartoons make the book very gentle and human. They help to make the characters real so that you can connect with them and emphasise with them. One of the most important messages for anyone who's experienced abuse to hear is 'you are not alone'. I think the books help people feel this as well as hear it. Using cartoons also helps me to convey the kind of emotions that perhaps I could never find the words for, as well as use some gentle humour too. Despite the topic area the book is lovely to read. It's ultimately a book about courage and hope. Lots of people have come up to me afterwards and said they were surprised to enjoy it. When I read it I normally have a lump in my throat and a smile on my face as I watch these amazing women find the courage to begin rebuilding their lives again.
Is your work mostly for younger people?
All of my work is primarily written for adults but I know that a lot of people are using my books with younger people. My book The Little Book On Authenticity is about working out who you want to be. I know many people who've bought it for teenagers that they know, but you can be sure they read it themselves too.
You can find out more about her work on her site www.ninaburrowes.com of follow her on Twitter @NinaBurrowes
Or here on Life Labs:
https://lifelabs.psychologies.co.uk/search?utf8=%E2%9C%93&query=Nina+burrows