How to thrive as a woman
There are more women than ever before in the cabinet, but how can female MPs, and women everywhere, thrive in male-dominated environments without acting like one of the boys? Presentation skills coach Emma Stroud shares her tips on harnessing feminine strengths in order to succeed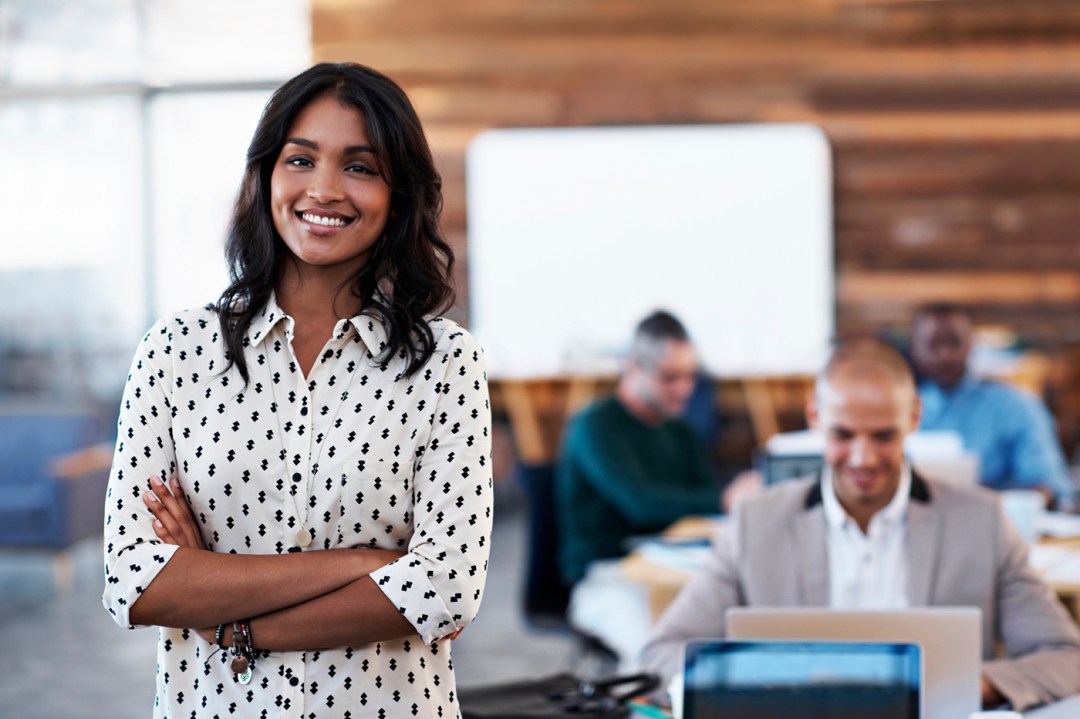 Prime Minister David Cameron has appointed seven women to his new government, now making up a third of the cabinet. A first for any UK government, and while we may still have a long way to go, it's a step forward for women in politics.
So, how can the newly promoted female politicians hold their own in such a male-dominated environment? And how can women everywhere thrive in the 'boys club'? Presentation skills coach Emma Stroud from The Pitch Perfect Club has worked for several decades with senior businesswomen from some of the biggest organisations in the UK – including Central Government – and believes that women don't need to act like 'one of the boys' to get ahead.
'Women in politics and positions of power within the business world are achieving amazing things in a climate of exciting change,' explains Stroud. 'It is vital that women allow themselves to be the best, most authentic version of themselves; not by trying to match the male posturing we're used to seeing in the House of Commons, but by celebrating the differences between men and women, and driving change in their own way and on their own terms.' Here are her tips on using your feminine power…
1. Be authentic
'Women often mistakenly believe that, in order to compete in a male environment, they need to behave like a man but actually, women have a different, but just as powerful, set of skills when presenting. Women have to be their authentic selves. Without authenticity, their message won't be taken seriously. It's vital that women have their own sense of presence which is different, but equally as authoritative, as men.
2. Control your breathing
'Some women's voices naturally start to rise in pitch when debating a topic they feel passionately about, and some female MPs have come under attack for this in the past. Many women under pressure may also find their voices become higher pitched or more shaky, but by developing control of their breath, they will be able to reduce the impact of any nerves. Women's voices will always be different from men's, but by being aware of how to project their voice and control it using a breathing method which focuses on the diaphragm, they can have as much power in their voice as their male counterparts.'
3. Pause
'To convey power, presence and confidence, I would suggest using pauses to allow their knowledge to be heard. It is about using the differences in their natural manner to let their message sink in. It's not necessarily about shouting the loudest; it's about getting the message heard most effectively. If a woman's level of confidence is as assured as a man's, then they will find it easier to connect effectively in order to motivate and inspire.'
4. Set an intention
'In terms of body language, they should stand in a neutral and grounded position, with feet hip-width apart and pay attention to not 'sinking' into your hips. We also recommend to our clients that they set an intention before they walk into a room, as this is the part you can control. Setting their intent before they enter gives clarity of mind, which will allow them to be fully present and engaged in the room, thereby increasing the impact their presence will have.'
Emma Stroud is managing director of The Pitch Perfect Club, offering presentation training and development to executives who wish to develop and improve their presence across multi-platforms.
Photograph: iStock
More inspiration:
Read Emergeing Women by Jackee Holder on LifeLabs