How to motivate yourself to exercise
Why is the call of the couch stronger than the lure of putting on trainers? Catherine Turner searches for a mindset that will help us integrate exercise into our lives for good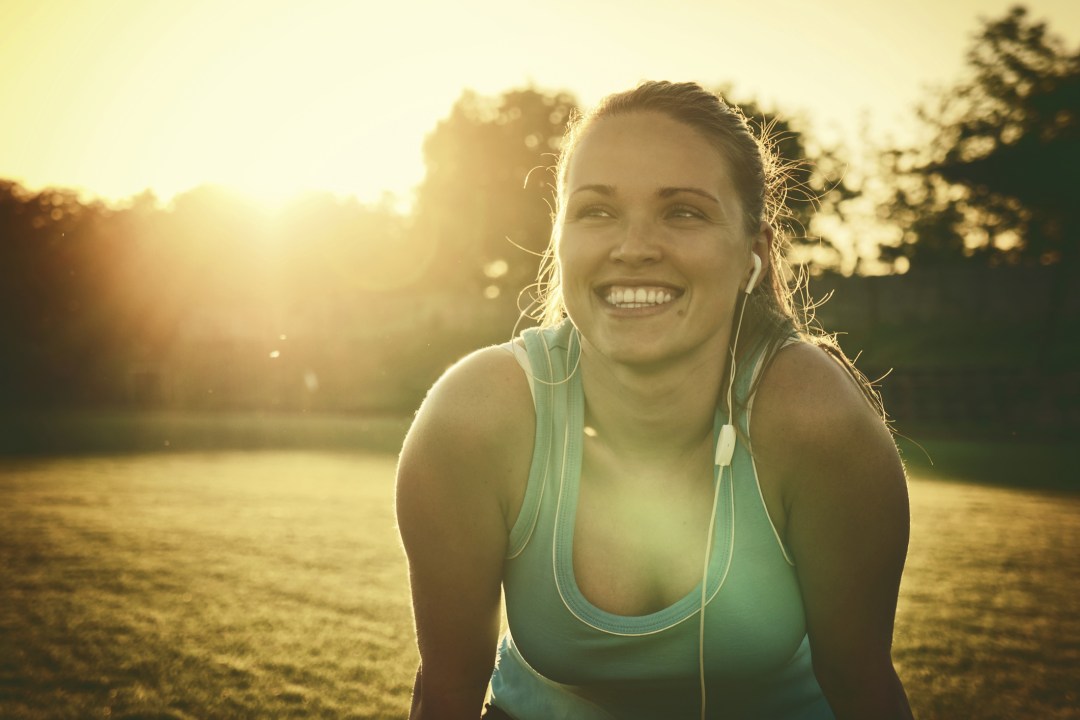 I begin the day thinking I'll go for a run at lunchtime, and/or a 7pm exercise class. But as the time draws closer, my mind resists. The sun has set, I've got to finish some work – a whole list of excuses suddenly comes to mind. It takes an iron will to ignore those resistant voices in my head even though I've never regretted going once I'm done.
I know that it's good for me to get moving. A stack of scientific research shows that those who exercise are less susceptible to serious disease. According to estimates by the International Agency for Research on Cancer, 12,000 of the 78,935 cases of womb, breast and bowel cancers diagnosed in the UK in 2012 could have been prevented if people led more active lives. Statistics aside, I feel much better when I'm active, so why choose the easier option – to stay in and watch a box-set – instead?
'The human body is an organism built to be lazy; at every stage there are inhibitors that stop us from reaching our maximum potential,' says Stephen Price, founder of SP&Co fitness training. 'We are approximately 20 to 30 per cent off our full strength potential, so really it becomes a case of mind over matter when someone pushes themselves past this point.'
Understanding that we're naturally programmed to make exercise excuses means we can begin to rationalise and override them. 'Ask yourself why you would want to move more,' suggests sports psychologist Dr Victor Thompson. 'None of us are lazy in doing things we want to,' says Carl Wilson of The Third Space gym. 'The gym is uninteresting for lots of people, but feeling good while moving is something everyone can appreciate. Physicality is a state, not a trait. But, in the end, it all comes down to doing.'
I'm continually learning from the experts about the best ways to motivate myself. Here are my current inspirations:
1. Let go of the external
Fitness has become an industry so tied into the diet phenomenon that it influences us to place too much emphasis on the outer self. But the number on the scales isn't everything, we should try to tap into how we feel too, advises Wilson. 'Notice the positive feeling you have post-workout and the difference when you don't. This reinforces the idea that training is predominantly a cognitive activity, and the body just does what the brain tells it to. You'll start to feel it more during the workout, so eventually you enjoy the movement itself and it becomes an intrinsically rewarding experience.'
2. Exercise your emotions
Acknowledging your triggers is vital in getting and staying fit. Equally, it's useful to understand the emotions behind why we're not exercising. 'Many people carry a deep-seated guilt driven by fear of failure if they're not doing things perfectly, ending in them doing nothing,' says Tim Weeks, ex-Olympic athlete and coach who is programme director for London indoor cycling studio Psycle. 'One of the best tools is writing down your thoughts and feelings every day,' says Christine Elvin, counsellor and sports mind therapist. 'Eventually, something clicks to make the change.'
3. Move the goal posts
Setting goals is one of the obvious motivators, but there must be a balance between having something to aim for and setting yourself up for failure, as Price explains. 'Fixing a target that is unsustainable can lead to doing nothing. Plus, when you have very dynamic goals, it sets up a feeling of not wanting to do anything afterwards. The way you get fitter is by shifting your base level up. For a lot of people, it's about improving overall health to enhance our quality of life. Extreme aims can decrease this.'
4. Go easy on yourself
We 'fail' at one effort to get fit, give up, then launch ourselves into another more punishing regime, losing confidence along the way. The trick is to build up slowly, Weeks says. 'For example, if I'm training someone to run, I always get them to walk first. If you walk, then break into a jog, then stop again before you're tired, you learn that it's easy, and start to believe you can do it,' he says. Try the 80/20 rule, he says. Be more compassionate and understand that relaxation is as important as the action, so keep on track 80 per cent of the time and for the other 20 per cent, relax.
5. Try on the trends
Ultimately, variety is the key. 'Your body needs to do different things – cross-train as much as you can and include strength, cardio, flexibility and something like yoga to balance the nervous system,' says Nahid de Belgeonne, whose Good Vibes studios offers a wide variety of classes from spinning and Power Plate to a choice of yoga classes.
6. Get with a group
Classes in general are a great way to lift your energy and confidence levels. If classes don't appeal, make friends at the gym and suggest training together, says Price. 'Small group coaching of around three to four people has been proven to be the most effective form of training, because there is some accountability but, at the same time, each individual has a personalised programme so not everyone is doing the same activities. The power of the group is a wonderful thing.'
More inspiration:
Read 6 songs to move your booty on Lifelabs
Sign up for our Life Labs Practical Wisdom online course Achieve Your Goals here