How to let go
If you lack enough resources to embark on an 'Eat Pray Love' odyssey to spiritual enlightenment, Spirit Junkie author Gabrielle Bernstein offers an alternative: everyday spirituality that you can achieve in three steps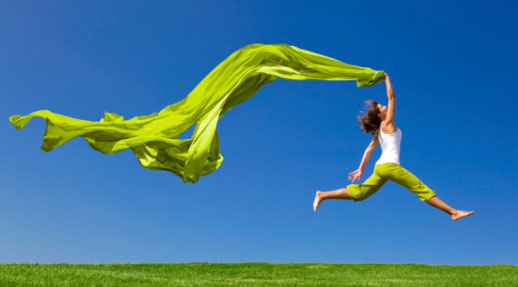 1. Get focused
Unfocused desires bring unfocused results. Take romance: without clarifying what you want out of a date, you will continue to attract unsuitable people.
What to do: Take 30 minutes each morning to sit still and reconnect to your inner voice. If you don't have 30 minutes, take five. If you don't have five, do it on your commute to work. A spiritual life is a daily commitment.
2. Use the 24-hour rule
If you are finding yourself going crazy trying to control the outcomes of a given situation, take a step back. It is likely your ego is out of control.
What to do: Make a pact with yourself to do nothing for 24 hours. Then, revisit the situation. This may save you from disaster.
3. Learn to forgive
Until we learn to forgive and let go, it is impossible to see life from a loving perspective. You may think forgiveness only applies to moments of wrongdoing. But petty resentments are the fount of negative behaviour. So forgive whoever has hurt or offended you. You will feel lighter and free to achieve positive outcomes in life when you forgive.
What to do: Forgive now. Write a letter to the person you need to forgive, describing how you feel about what happened. Be honest – you can even be nasty. After you finish writing, burn the letter, meditating over it and saying: 'I forgive you and I release you'. If you need to, forgive yourself for holding grudges and bringing negative energy to your life.